i'm good, so happy to see that the sun's come back to london. although to be honest i was quite content seeing sweaters and chunky knits beginning to show themselves more at work. probably because i'm pretty satisfied with the summer we've had, it's been warm, bright and apart from the few grey days it's been lovely overall. it has seemed to fly by though, i'm onto my last week at i-D now and it's been so much fun, such a good experience to have especially before i even start uni. speaking of which, i got my a level results on thursday.. proud to say that i got an a* in art, an a in english language and a b in sociology :) hope everyone else who got results was pleased too!
here's what i wore today.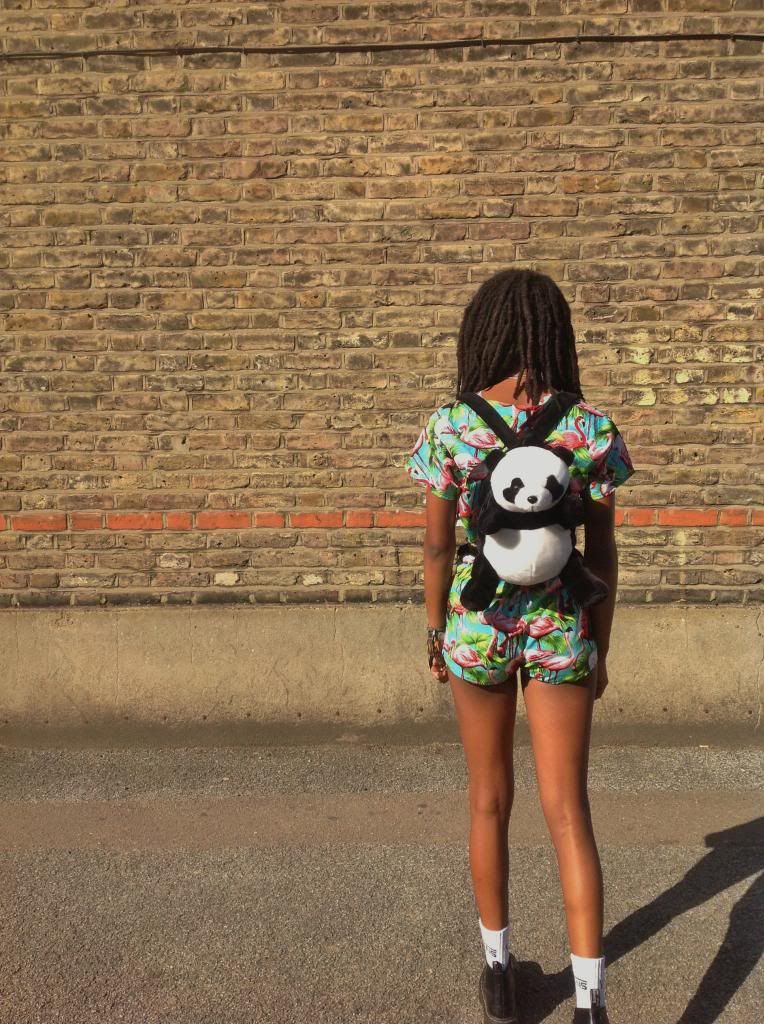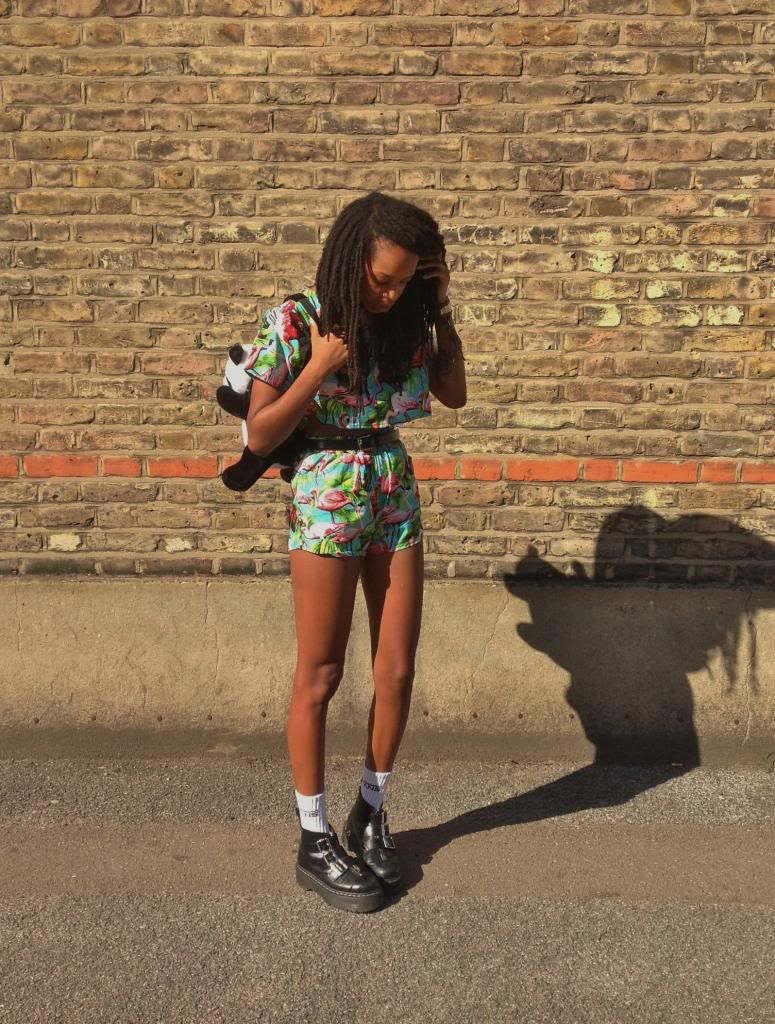 top & shorts - typical freaks
belt & nail polish - american apparel
aggy strap boot - dr martens x aggyness deyn @ schuh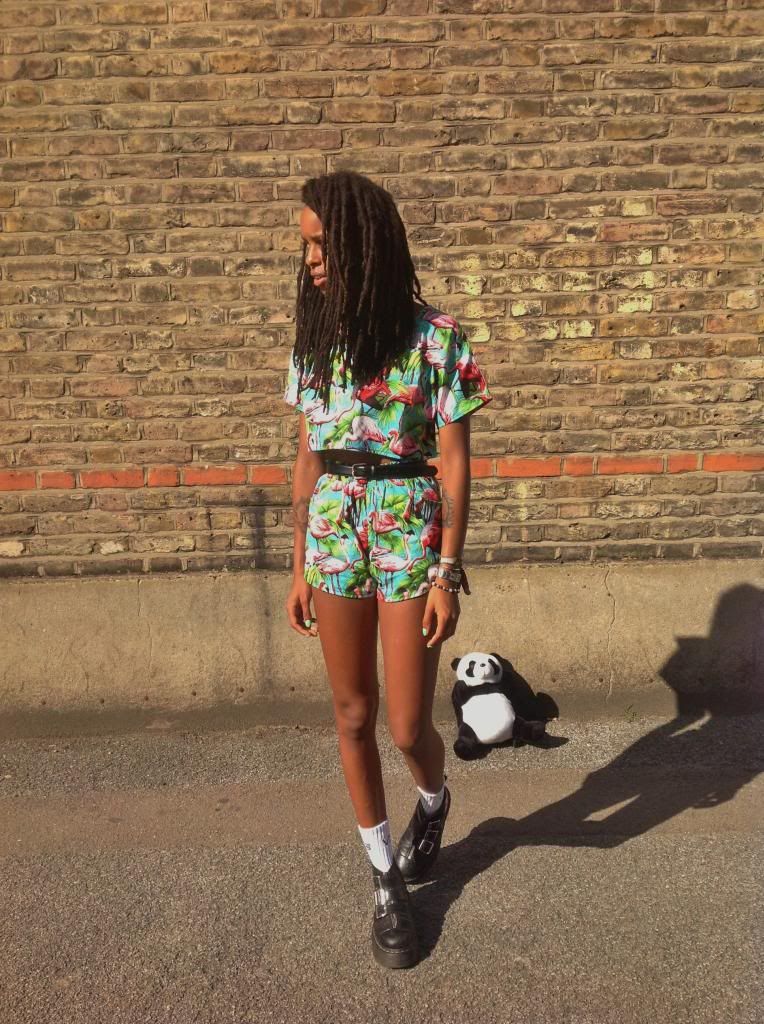 i'm completely in love with my new two piece from 'typical freaks', who i found via instagram and instantly loved their collection of gorgeous prints in the most perfect cuts. they have a stall in spitalfields on sundays which i'm yet to visit since i work every weekend ( :( ) but i can't wait to see their winter range online. it's so bold i didn't really need to style it, but the colour combo did go nicely with the new pastel-neon green that we got in at work which is kiwi fresh, with my vans calf socks - always a yes - and aggy strap boots. finished off with my panda backpack which i got ages ago from sports direct and now am in need of another since i found that i can fit a bottle of water in it it's a lot more functional than i thought before haha!
anyway i hope you all have a lovely evening and have enjoyed reading :) take care, ronan x