i'm good, been almost a month since i've blogged though. been so busy - after i got back from new york i interned at a fashion pr company before going to greece with the girls which was a laugh. then as soon as i got back i started interning at i-D magazine which is going really well, it's so good to just be in the environment and seeing how the magazine and website is all put together. last week i shot the "street girl" edit for company magazine and i'm modelling in shoreditch fashion show tomorrow which should be good fun. i'm loving the weather as well, even though it's a bit up and down (it is england after all) i'm dreading having to lug an umbrella around and wear tights so i'm making the most of it. here's what i wore today.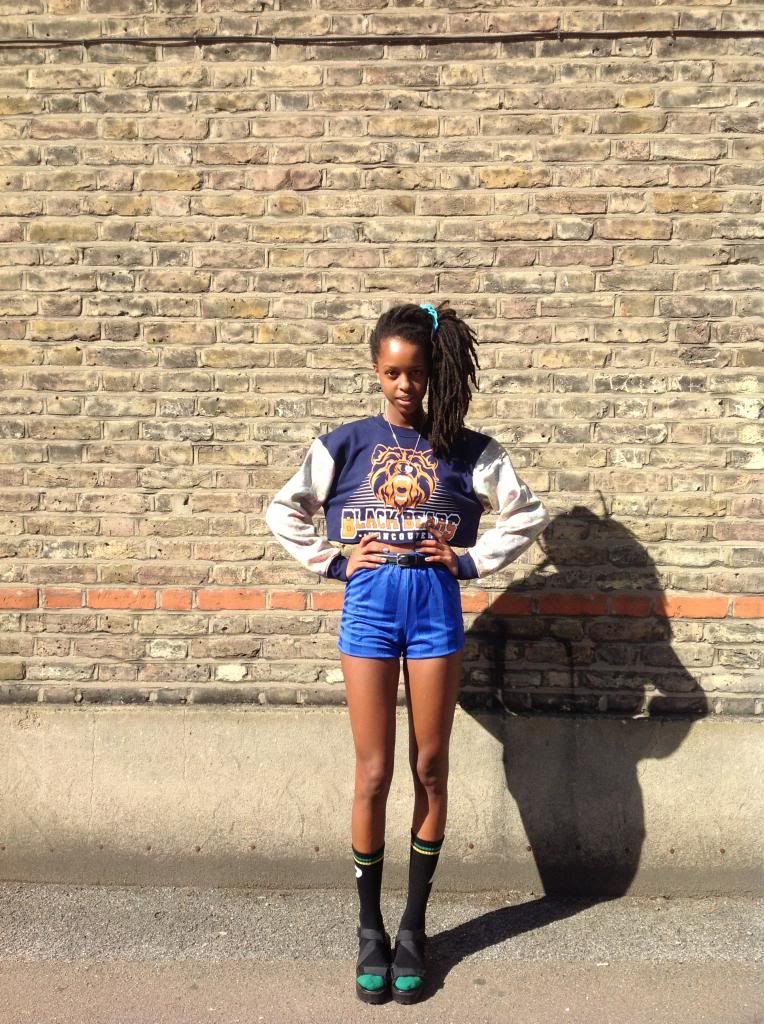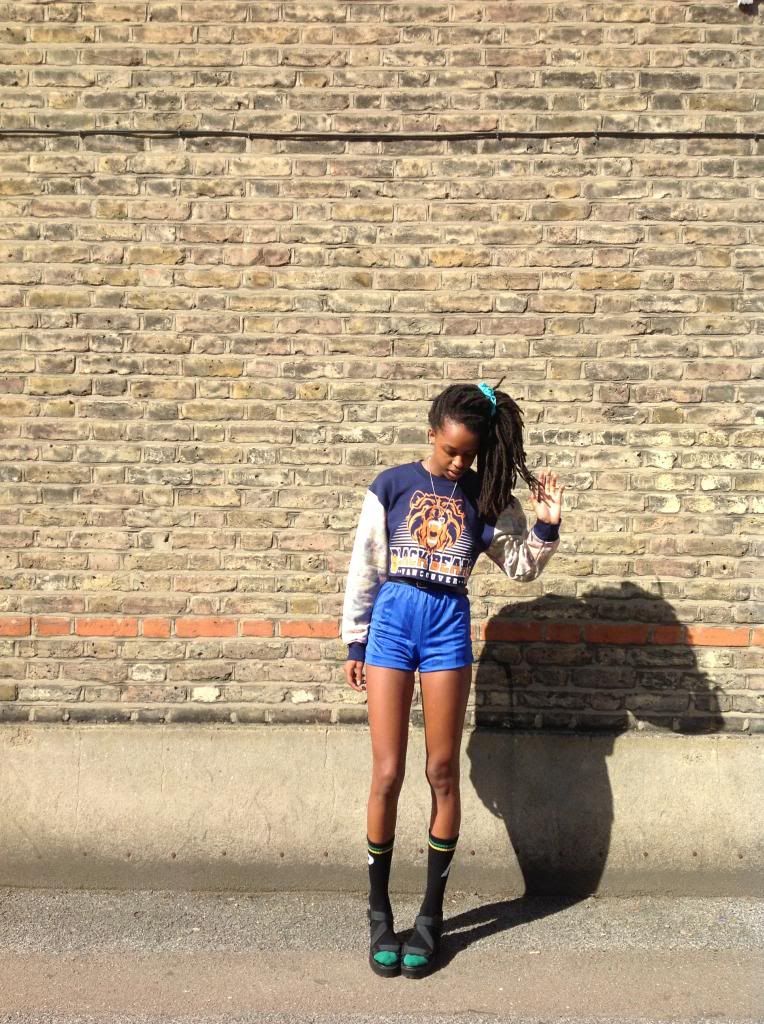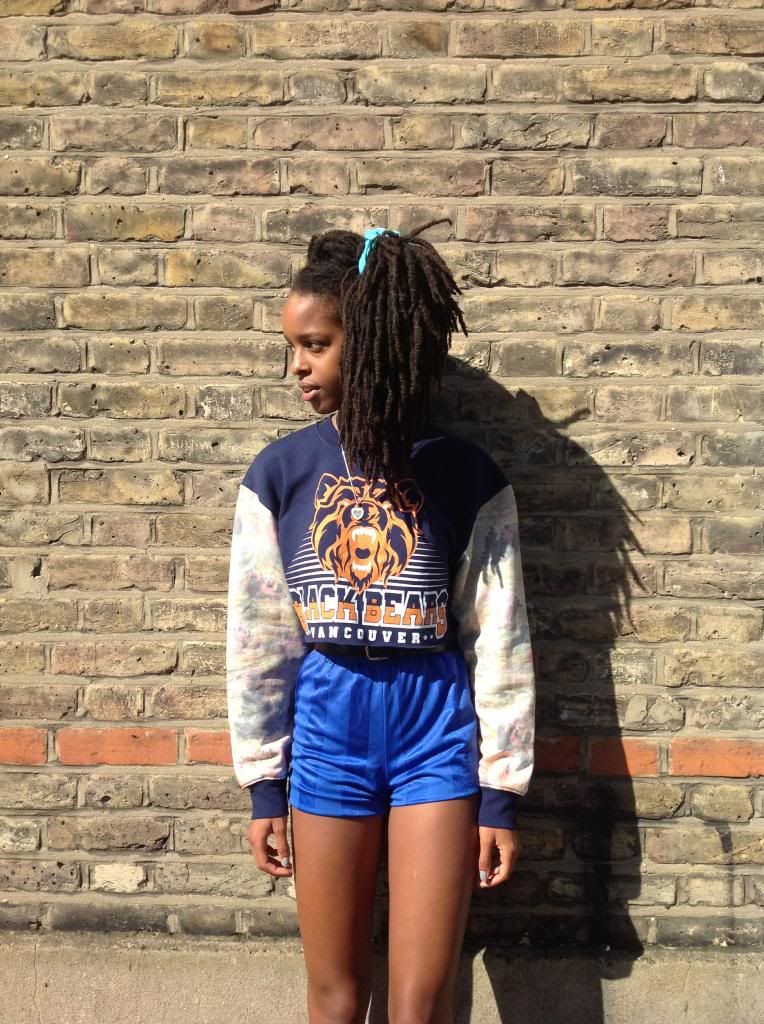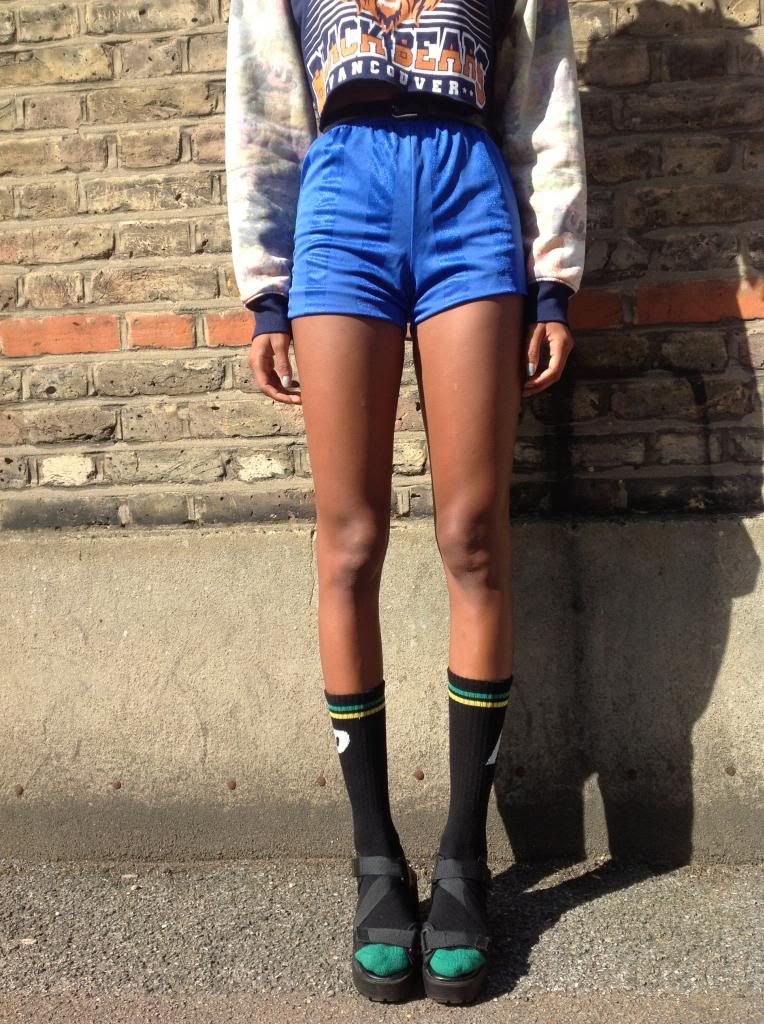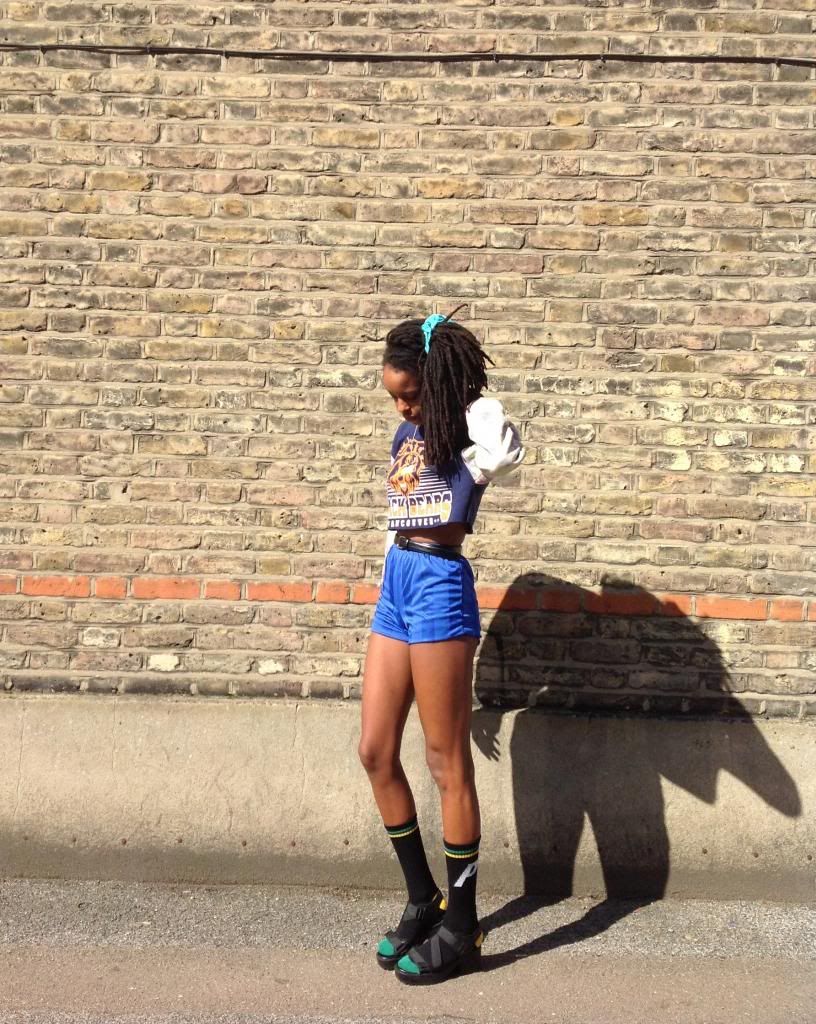 sweater - tee & cake, gift from laura - customised
belt & scrunchie - american apparel
shorts - sondico @ sports direct kids
socks - palace skateboards @ below store
shoes - vagabond @ office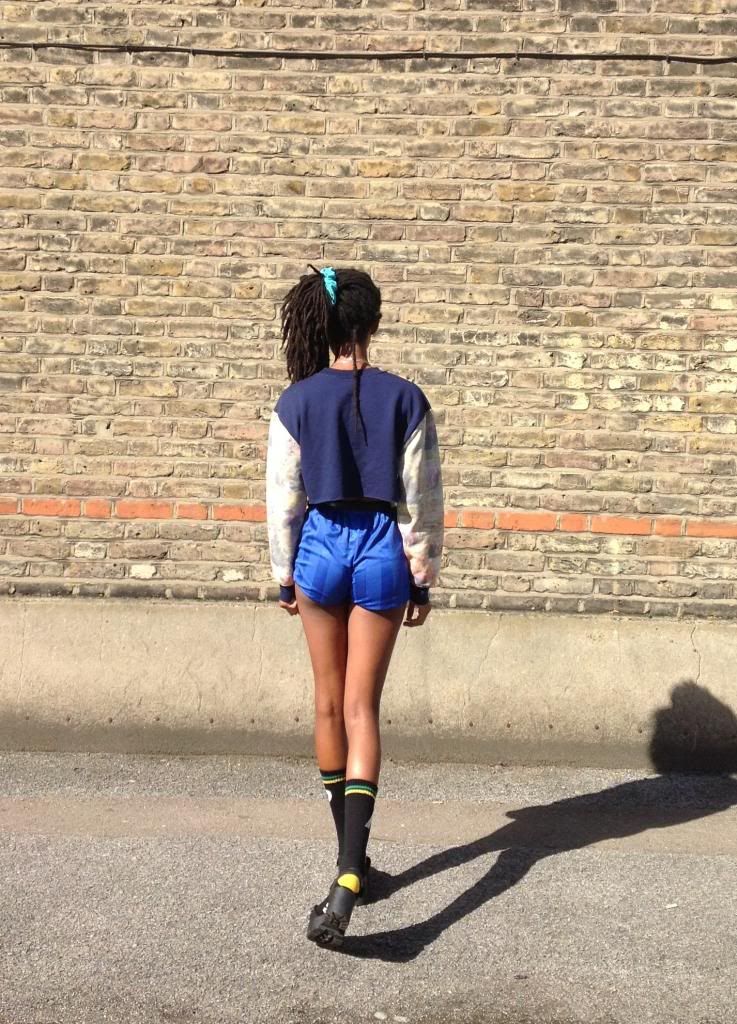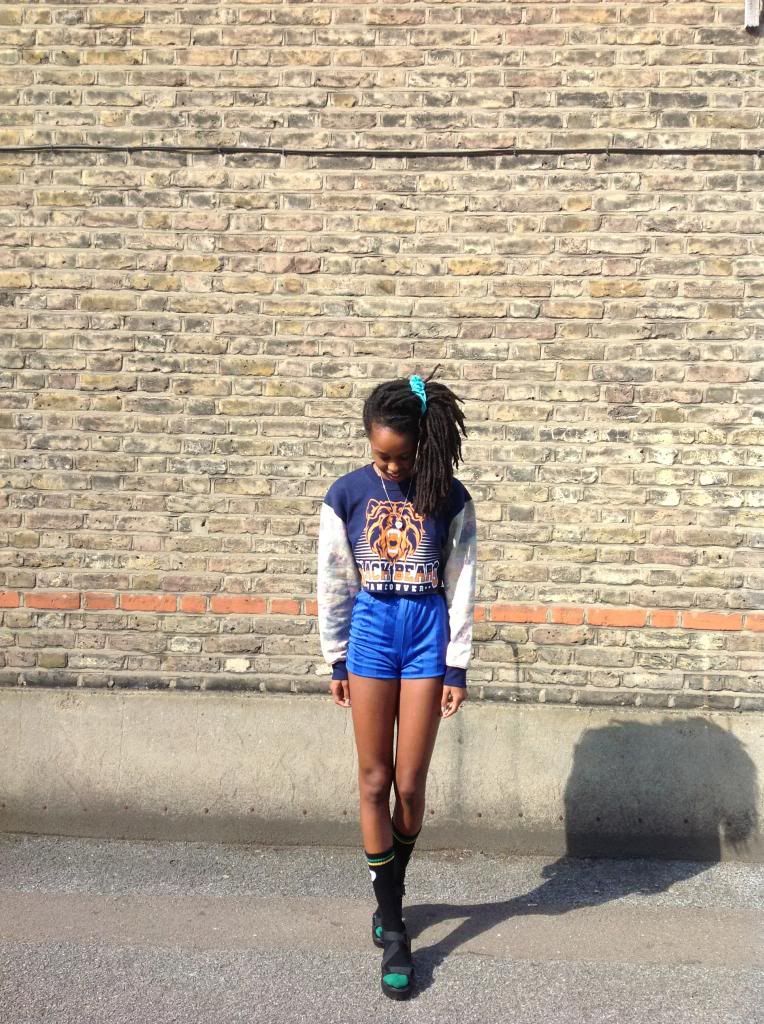 excuse that stray lock that should definitely have been tied up haha. these shorts are one of my favourite things at the moment, i bought them from the kids section in sports direct so they cost me two quid, then i just rolled them up on the leg so they're shorter and more fitted. bargain! paired with my black bears sweater from tee and cake which my lovely friend laura gave to me and i cropped to add a nice contrast to the fit of my shorts. as you've probably noticed i can't get enough of calf socks, i've been living in them for the last few months and this palace pair is the latest one in my collection, worn with my vagabond sandals (which are the cosiest platforms known to man) so that you can see the cute yellow and green tips of my socks.
anyway that's all from me today, i'm going to blog whenever i can but if you want to see my outfits every day i post them on my instagram which is: ronanksm. thanks for reading and have a lovely evening, ronan x