can't believe it's been almost a month since i've written - i've been so busy! finished all my exams and college on the 13th of june, then jetted off to new york on the 18th which was absolutely amazing! it was literally everything i expected and more. we stayed right by times' sq. in manhattan which was fab because it was so central, but we ventured into the lower east side and into brooklyn which was so good. crazy how a city can be so different within like 2 subway stops! i'm off to greece tomorrow as well haha but when i get back i'm going to try and blog more, although i do post an outfit most days on my instagram - ronanksm, so check that out :) here's what i wore today.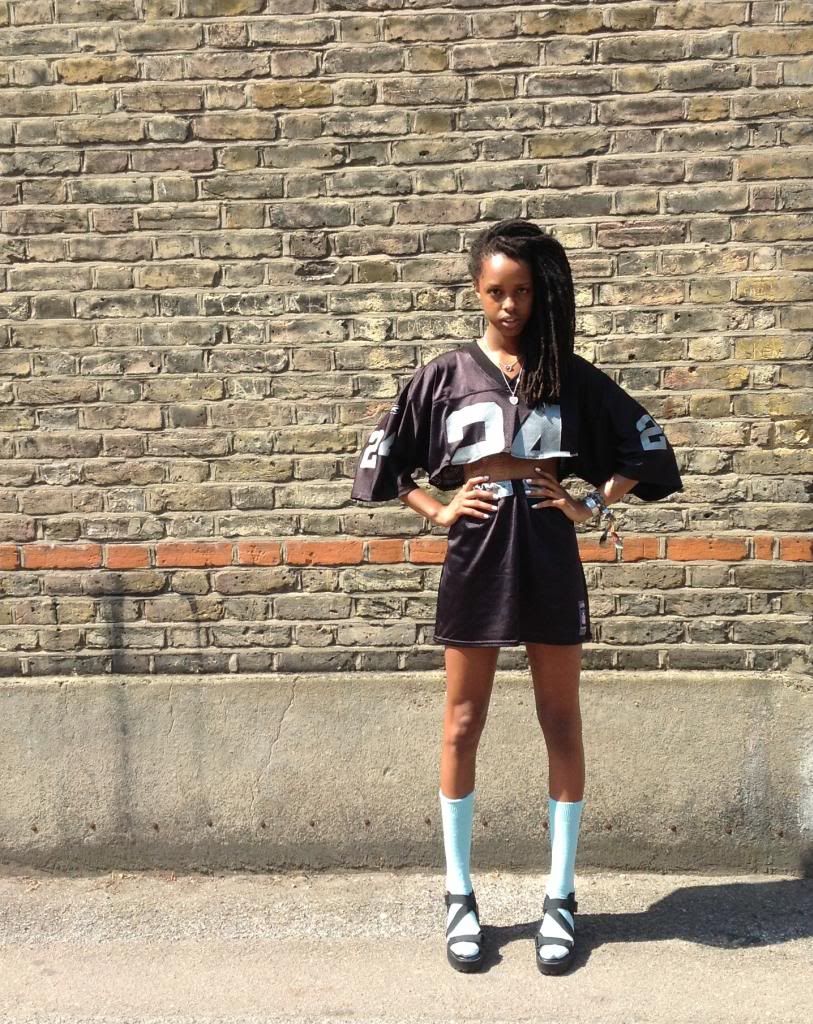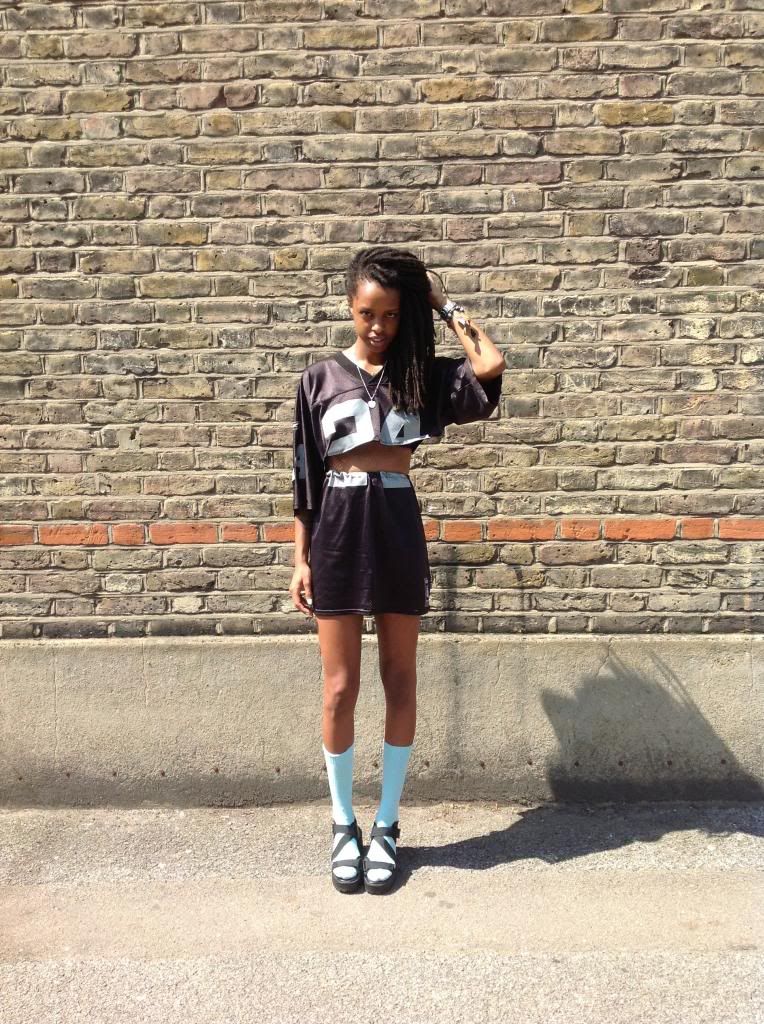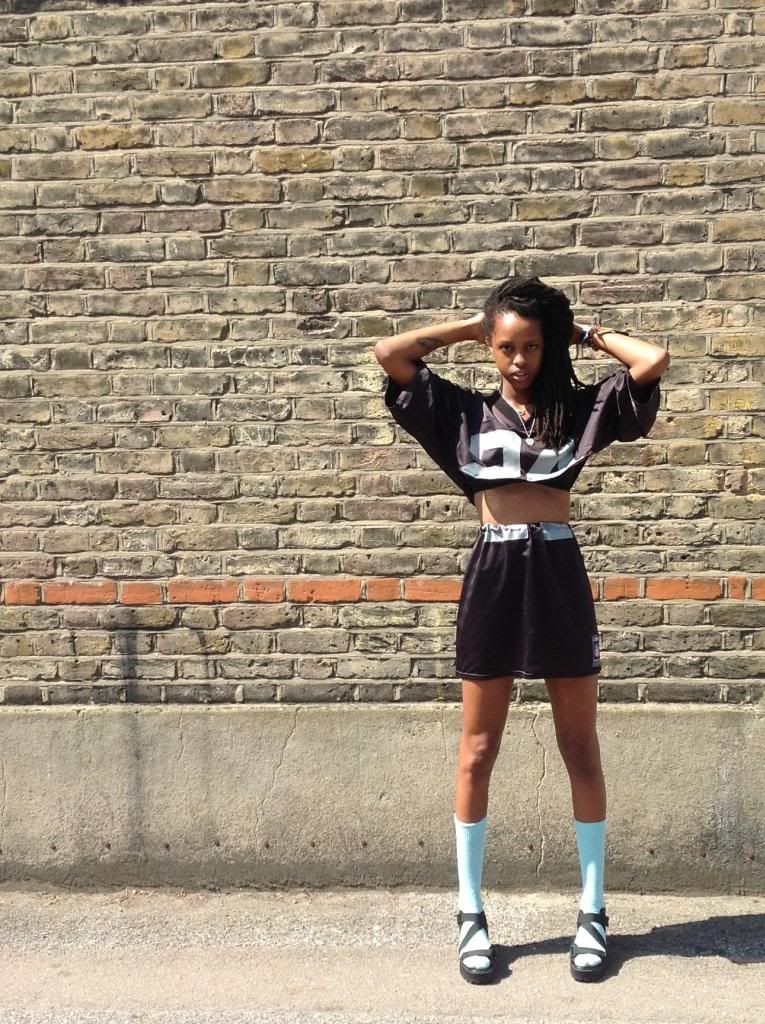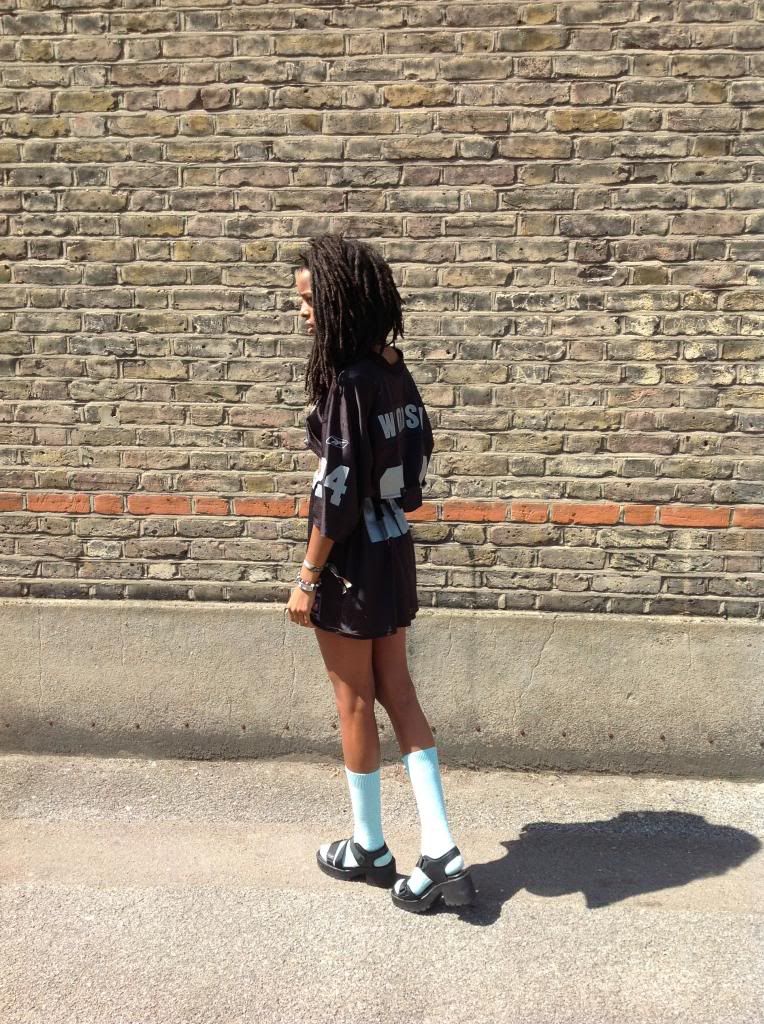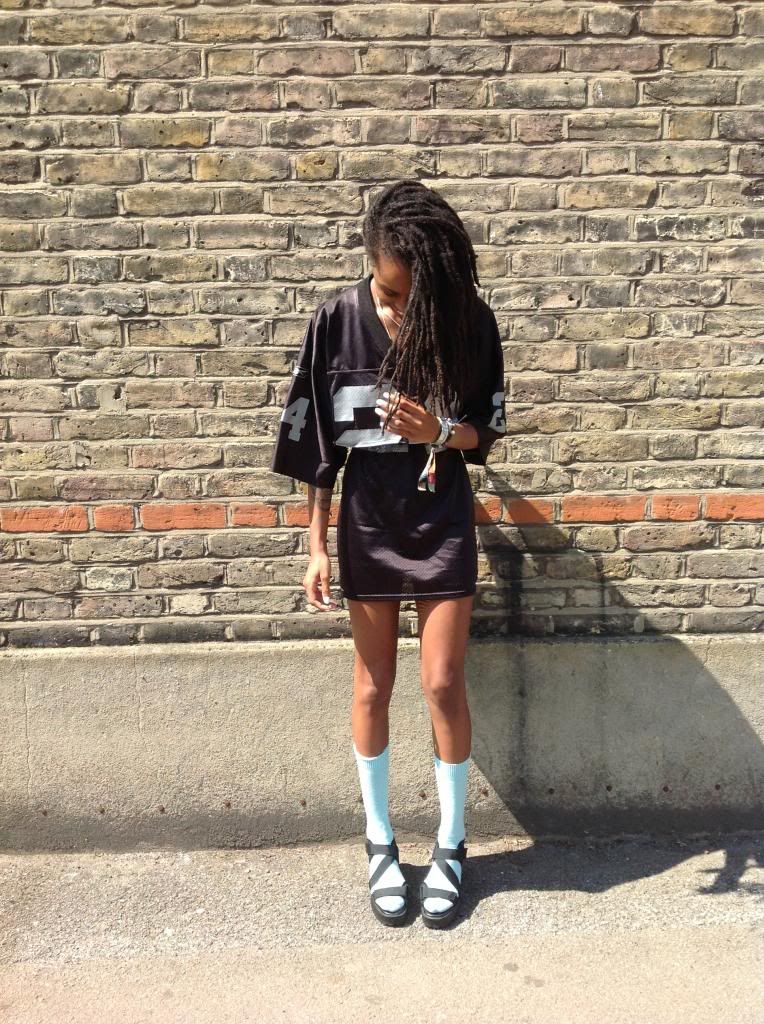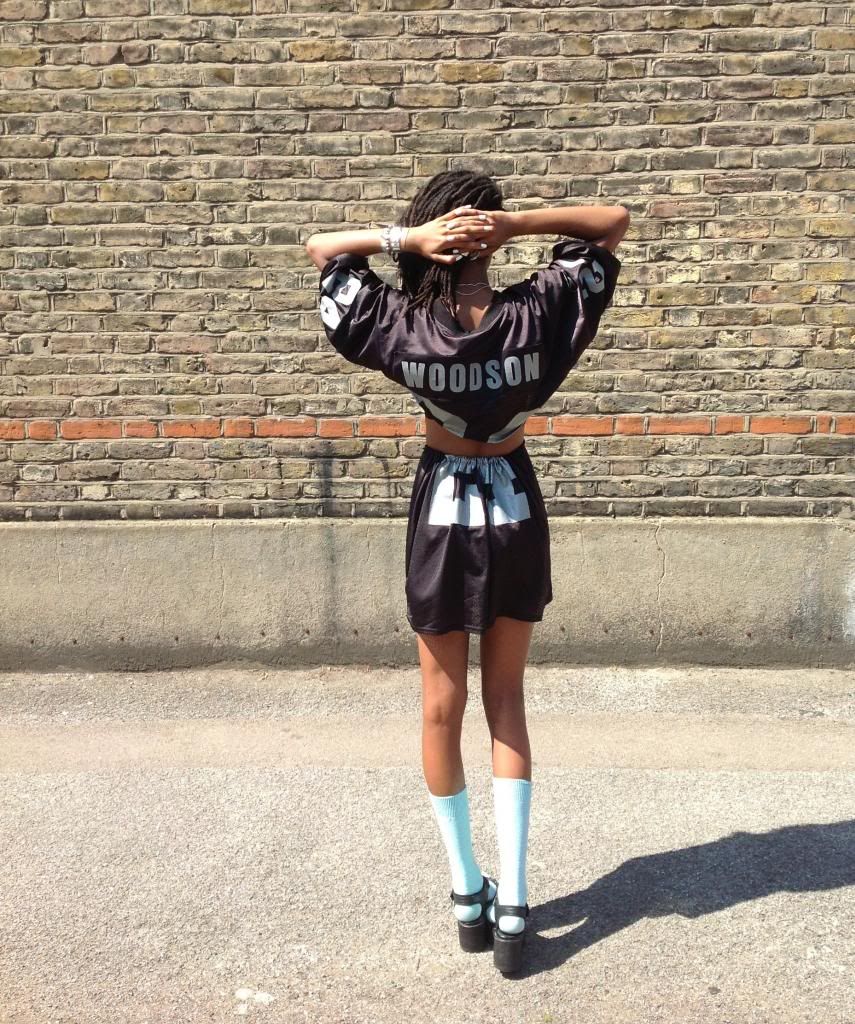 co-ord - d.i.y - made from a baseball shirt bought on a stall in brooklyn
socks & bra - american apparel
shoes - vagabond @ office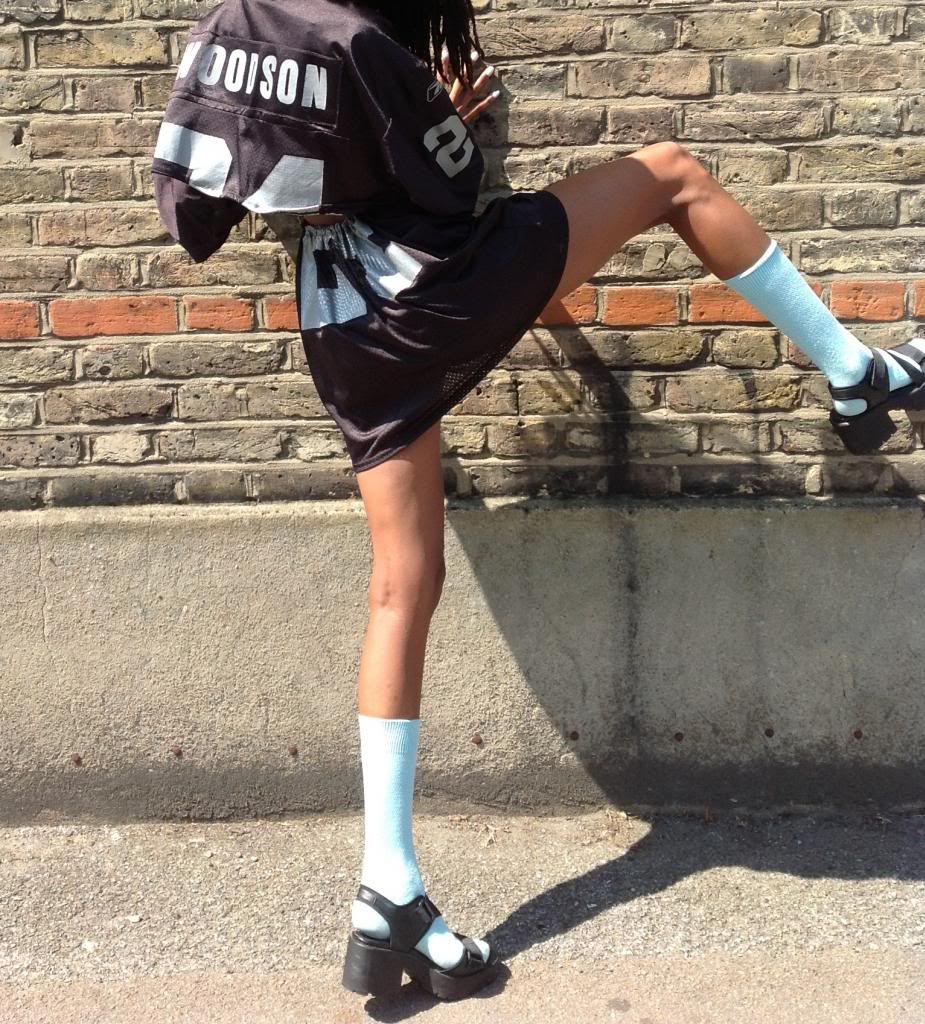 this is one of my favourite outfits i've worn in a while! i picked up this baseball shirt from this lovely guy called shard on a stall in brooklyn for a top bargain price of like 7 dollars. but when i got it home i realised that it was a bit of an awkward length and was massive so i didn't think i'd wear it much and after i was so please with my last d.i.y i thought i'd give this a shot. with a lot of help from siobhan as the fabric was so difficult to sew, i created this co-ord crop top and skirt! paired with my vagabond sandals and obviously my calf socks haha i'm so happy with how it turned out.
how beautiful has the weather been in london recently ahh, it makes me so happy that i don't have to wear a jacket. anyway i'm off to pack! take care and enjoy the sun :) ronan x