how're you doing? i'm good. enjoyed some much missed sun today after a few weeks of solid grey! so i thought it was the perfect opportunity to post about my amazing new maui jim sunglasses as part of the maui jim style challenge. a few weeks ago, maui jim contacted me asking if i'd be interested in taking part of styling an outfit around a pair of maui jim sunglasses, obviously i jumped at the opportunity and was super excited because i've never really worn sunglasses because i've never thought they really suited me so i thought why not give it a go! here's how i styled them: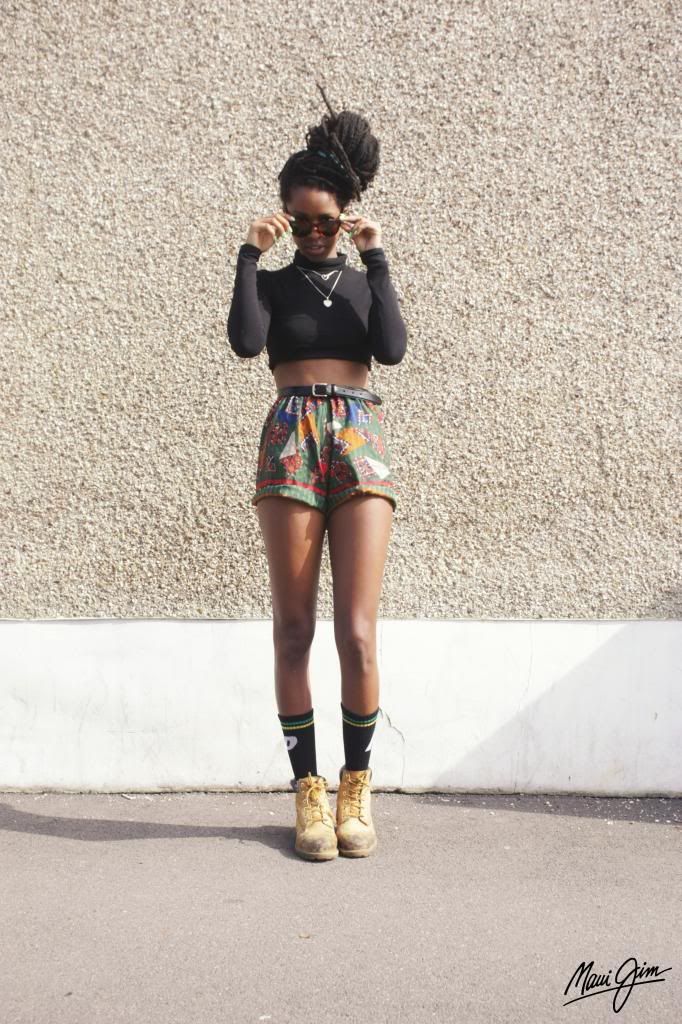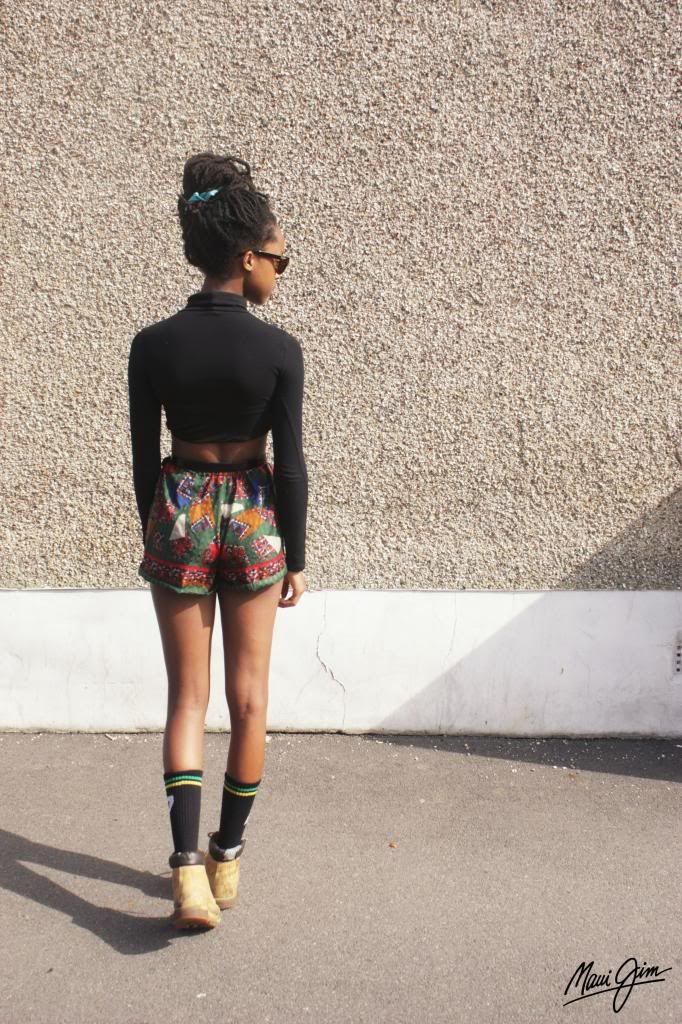 turtleneck, nail polish, scrunchie & belt - american apparel
shorts - not so square scarf co.
timberlands - hand me down
i'm now a sunglasses convert haha. these are the 'liana' glasses; inspired by the likes of andy warhol and audrey hepburn, they have a gorgeous vintage quality to them - coming in black, tortoise shell and sandstone. the lense itself is made from superthin glass and along with all of the other maui jim's, they feature nine layers of patented, colour-enhancing lens technology to block 100% of UV rays and 99.9% of glare. what more could you want? i'm just looking forward to more sunny days so that i can bang them out! check out the whole maui jim collection here.