i'm good, really enjoying the warm weather we've been having. so much so that i've been cutting my clothes up again; i got this shirt last year from a shop called vexatiously vintage on asos marketplace and it's been sitting in my wardrobe for a while so i thought i'd cut it - when all else fails just cut shit up haha!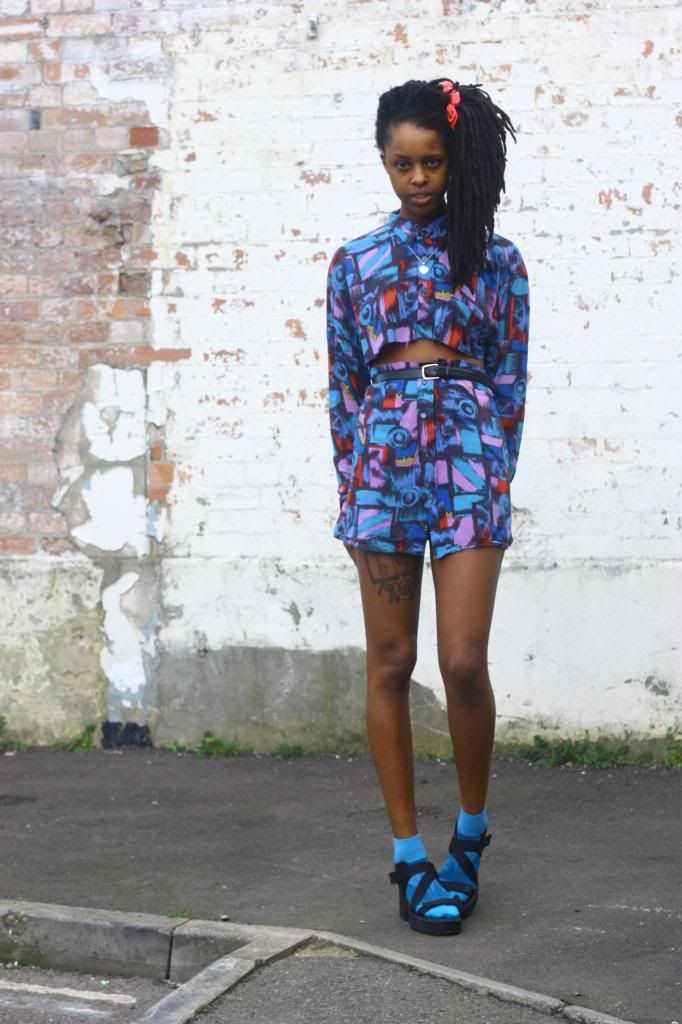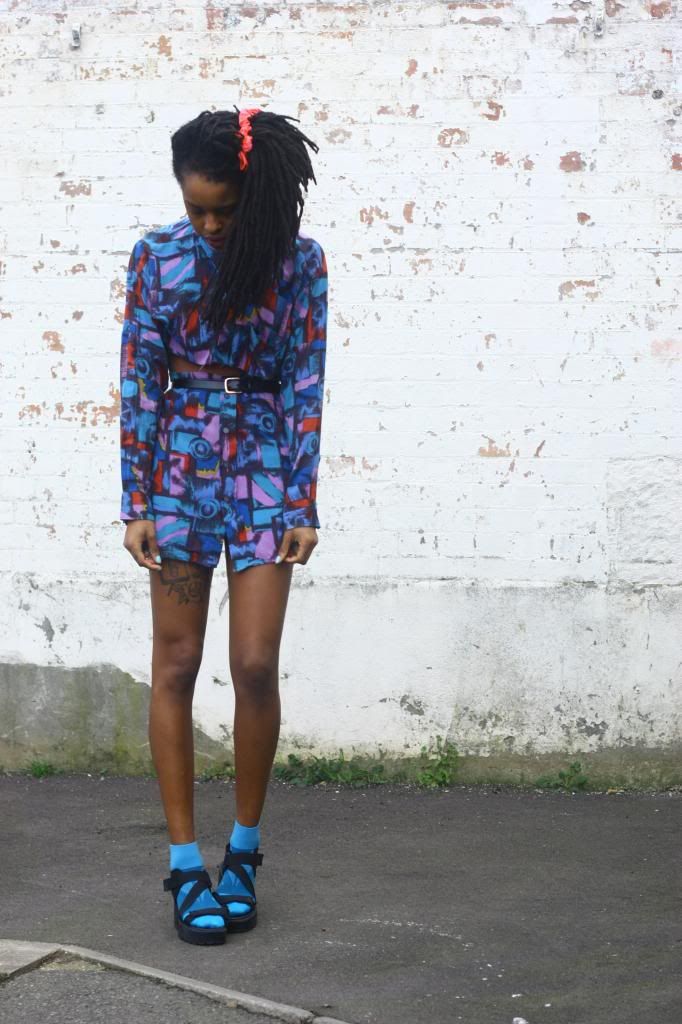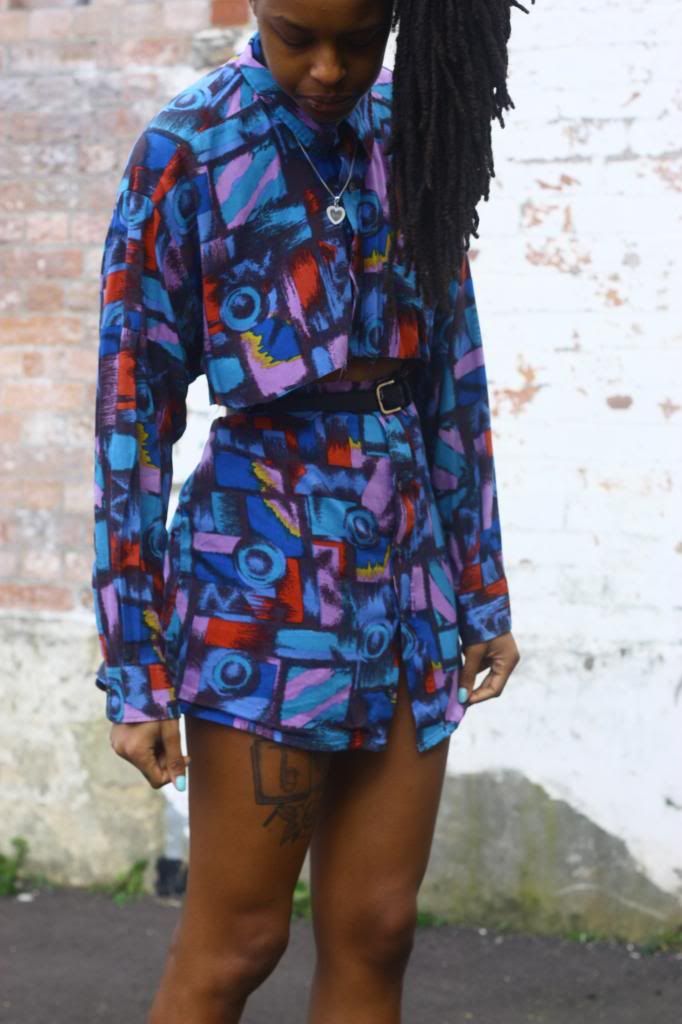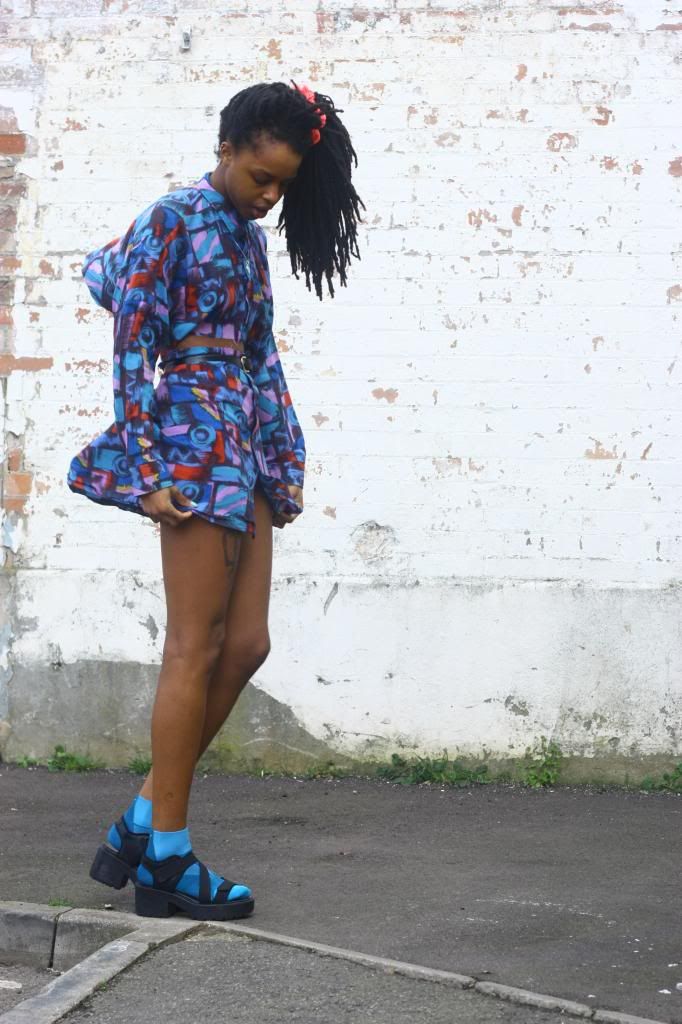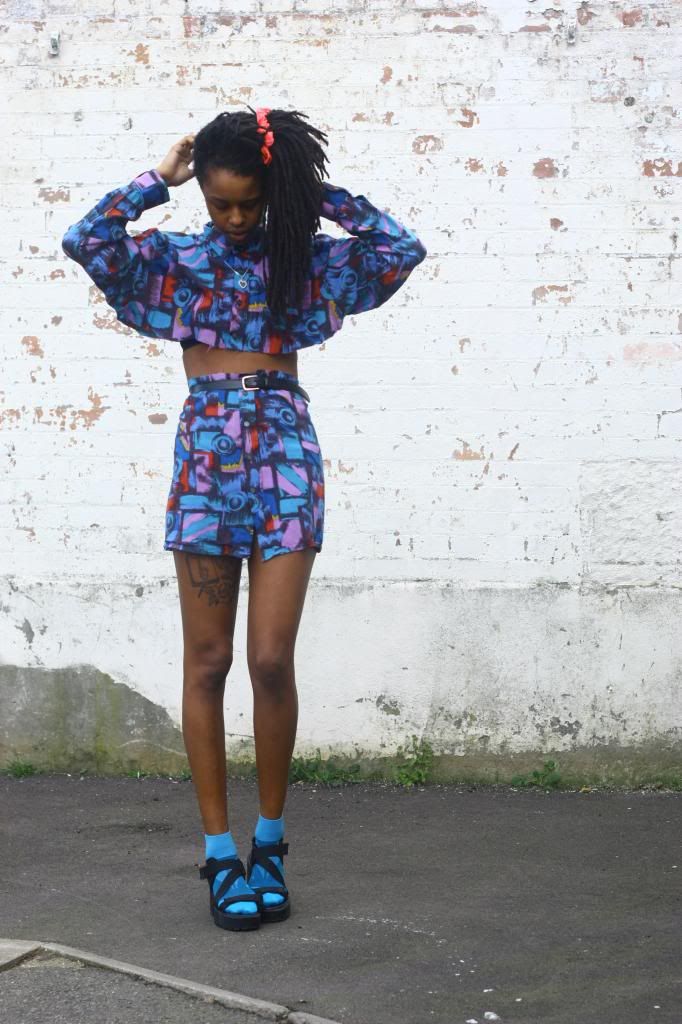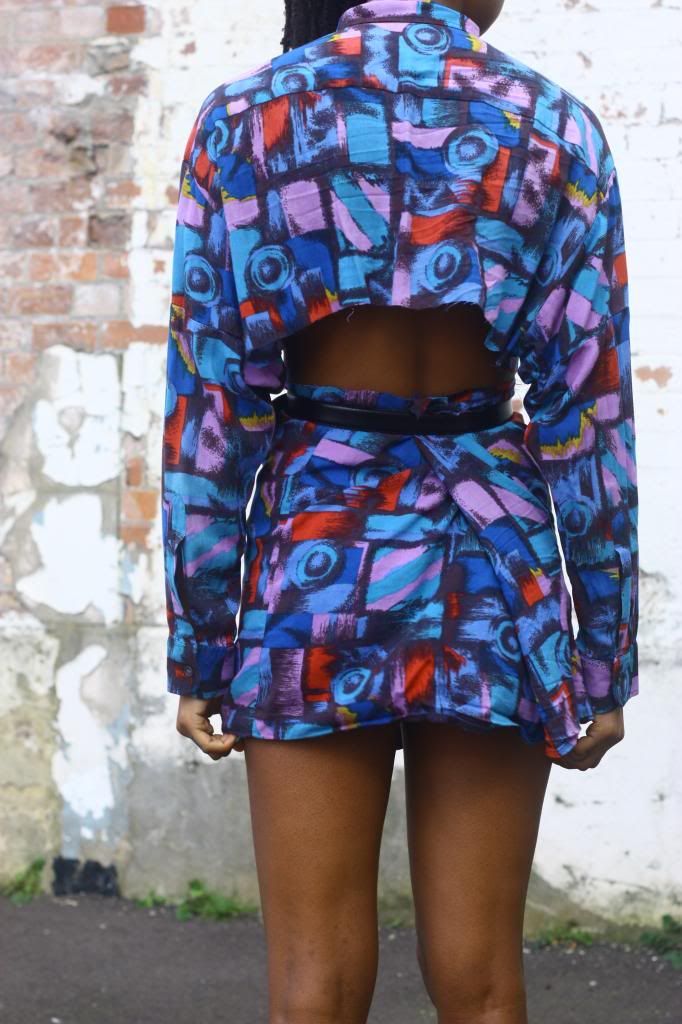 belt & scrunchie - american apparel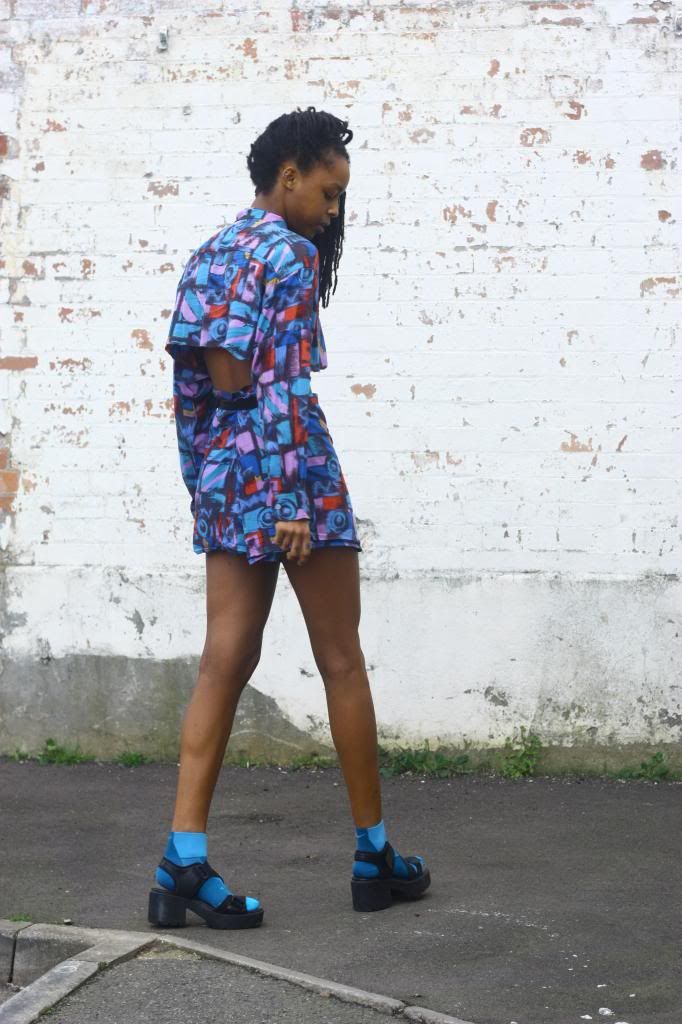 i love the jazzy print on it so think it works nicely as a 2 piece. also expanding the nike sock collection with these new dri-fits which i love the colour of!