how're you all? it's that grey time of year now where everyone's gotten over the new year excitement, the sky's grey, the festive buzz has died down and everyone's back to every day life. this morning was a struggle to get out of my cosy warm bed and pack my schoolbag but i thought instead of being dull, i'd wear something sunny to brighten up my day. also, as you may notice haha i got a tattoo on friday (which is why i'm holding my right arm strangely haha, it's of a dove holding a paintbrush! :D click here if you want to see a better picture of it.
so here's what i wore today.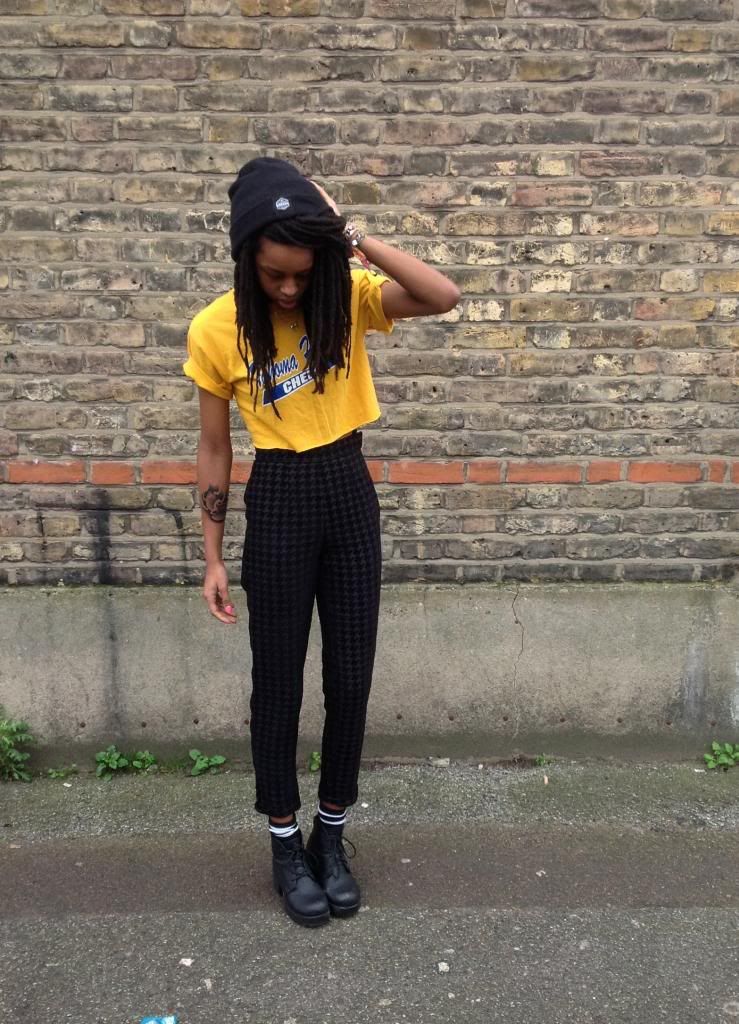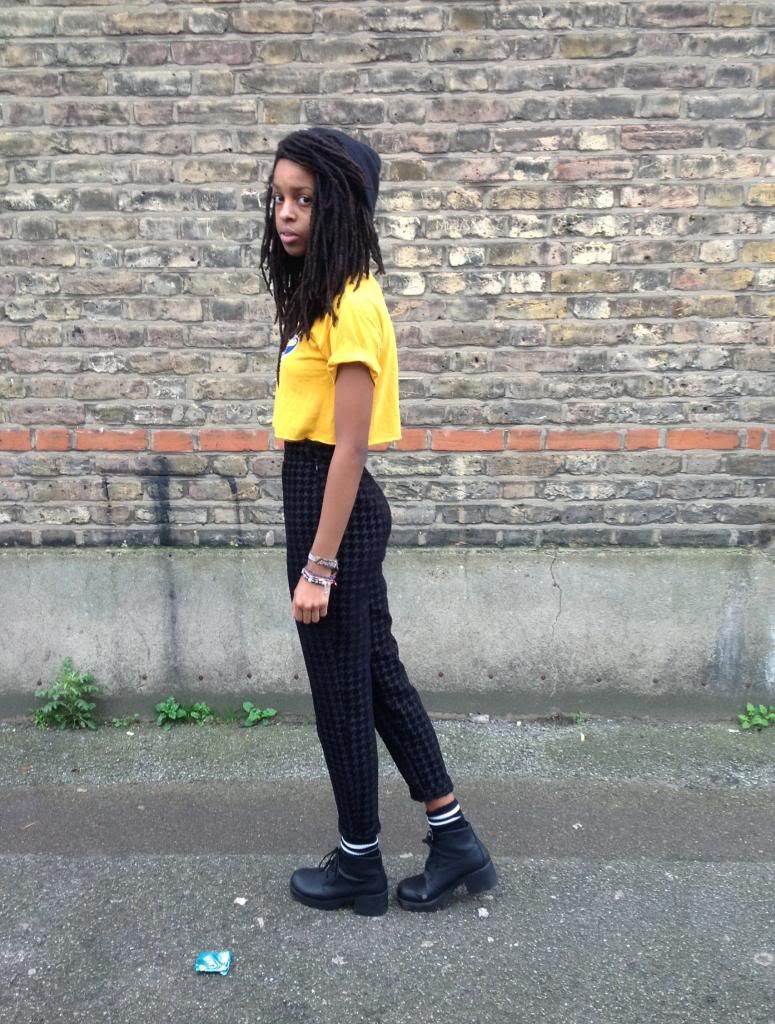 houndstooth trousers & socks - american apparel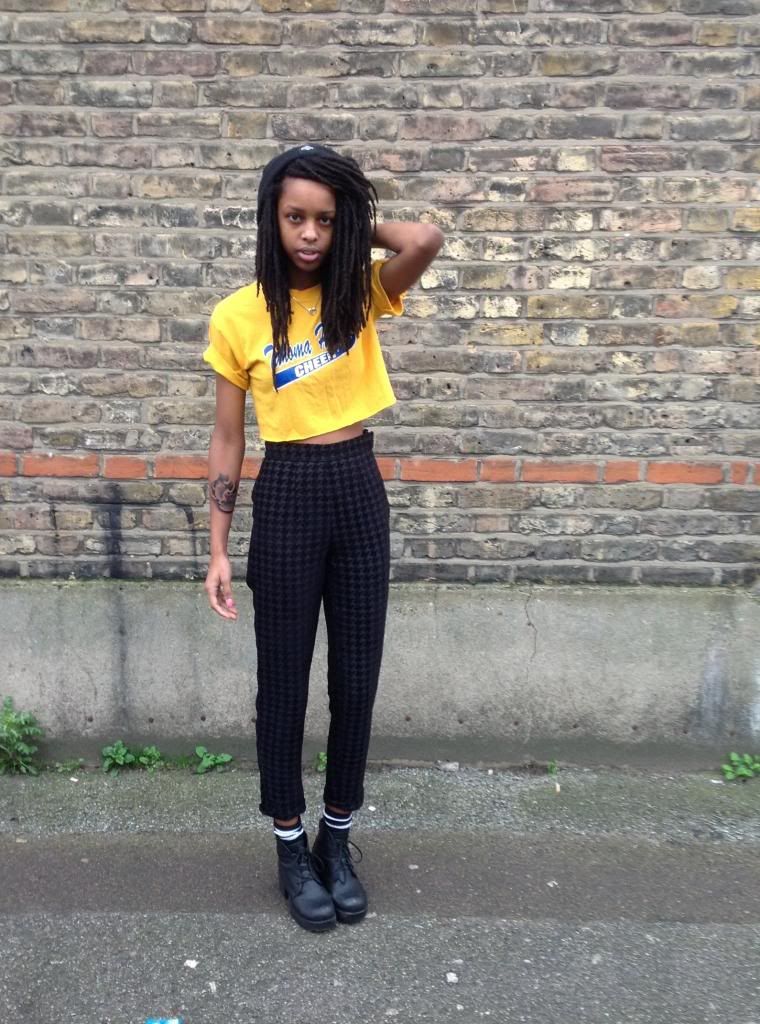 i saw these trousers a few months ago before i started working in american apparel and i fell in love with them, however i was so gutted when i tried them on and found that the extra small was too tight, and the small was a little too loose. but since i've been working i've learnt that the sizes vary slightly from pair to pair so i tried them on again and they fit! i love the classic houndstooth print which usually would have been smart - in fact a lady who was about 80 asked me where i got them from haha - but i paired them with my bright yellow tee which i picked up in the rokit sale last summer for 3 quid then cropped myself, to make them a little more casual. i added my black stripe socks and beanie to keep up the casual style, but then paired the outfit with my chunky ankle boots to bring back the smart a little so the outfit was suitable for college.
how was all your first day back into normal life? i'm off to finish watching got to dance (hello ashley banjo :P), then get on with a bit of sociology revision for my exam next week! take care, ronan x