how're you all doing today? enjoying the snow? i do like snow, it's sweet when you're inside with a cuppa and an apple pie but not so cute when you're braving the cold to get in to college haha. to be honest i could have been warmer but i'm the pro of inappropriate weather dressing, and i really wanted to wear this outfit today so i thought what the heck! i wanted to do a lovely 'in the snow' blog post but in reality taking the pictures on my ipad, without an umbrella and a hungry sister for a photographer i decided to take them in my room instead haha. so here's what i wore today.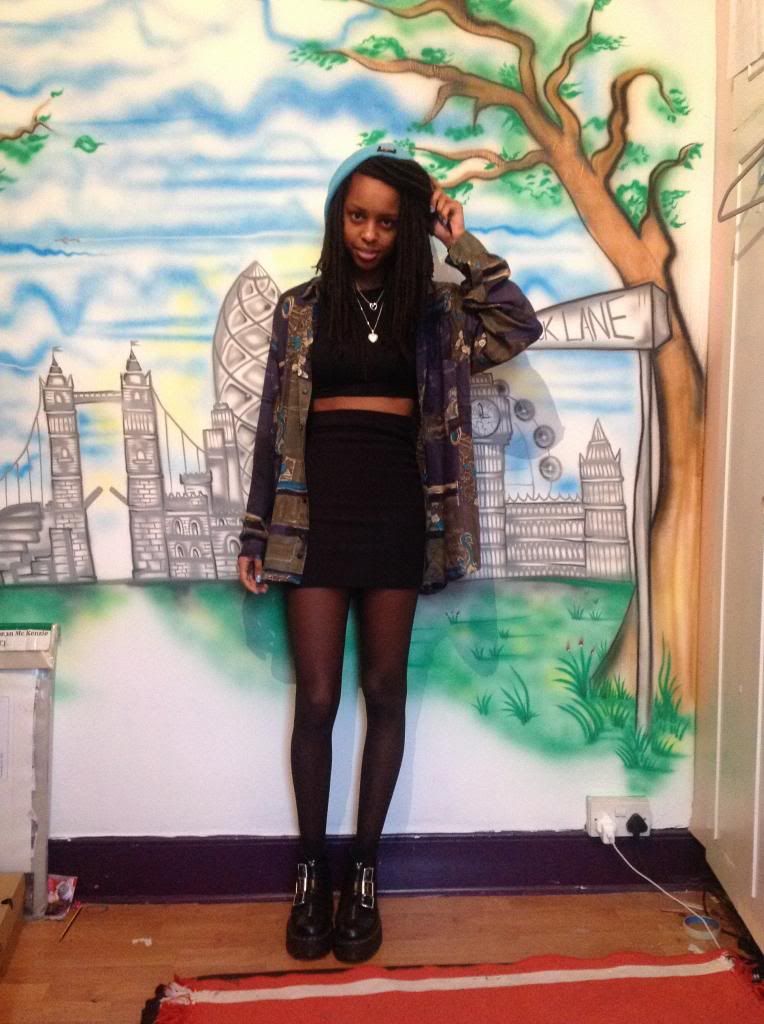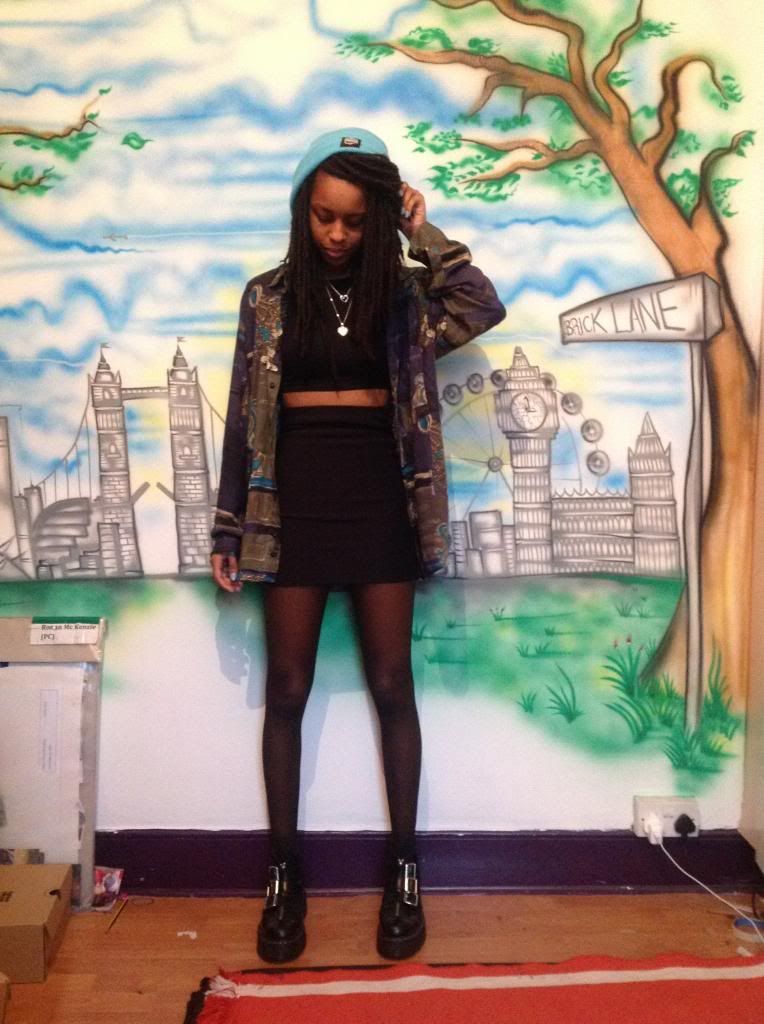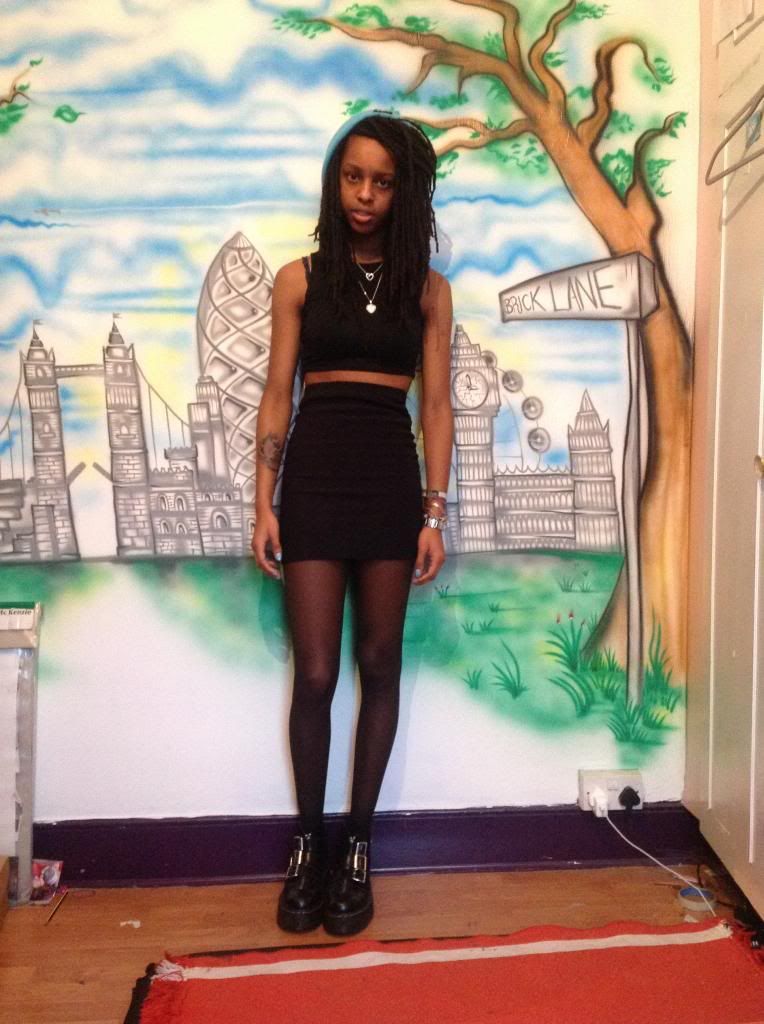 shirt - urban outfitters urban renewal
american apparel riding skirt
american apparel sheer back seam tights
dr martens x aggyness deyn - aggy strap boot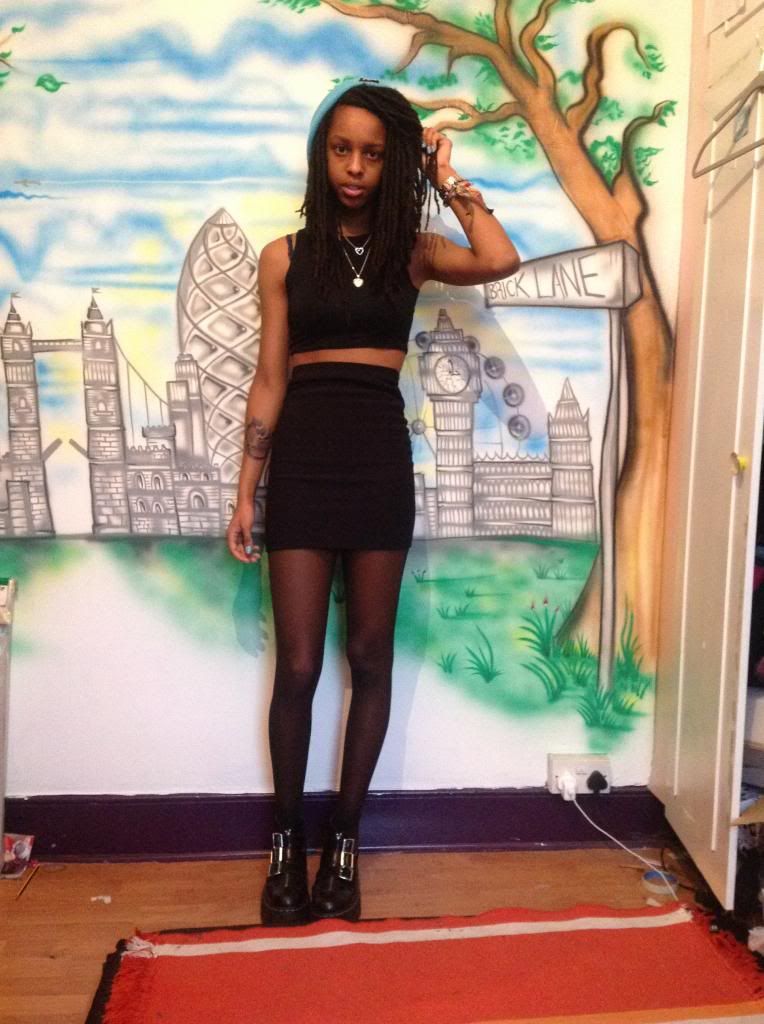 i really like the all black combo, but since it was freezing i decided to pair it with one of my favourite vintage shirts. i really like the pattern of the shirt especially with the asymmetrical sleeves. no matter how cold it gets, if i'm wearing tights i only really wear thin tights, just because of personal preference. when i was younger i used to wear loads of patterns and crazy colours but now i stick to simple plain black, but i remember seeing some back seam tights similar to these on tumblr a little while ago and loved them, so when i saw them in american apparel i was so excited. the back seam gives a really cool burlesque-like feel to them whilst still being quite subtle and easy to pair with an outfit. all worn with my diamond dozen beanie - a must, and my aggy strap boots simply because i love them and their chunkiness give a nice contrast to the delicacy of the rest of my outfit.
what did everyone else wear to brave the weather today?