i'm goood! handed all of my english coursework in on tuesday, and it's crazy that i've only got like 3 months of college yet until i'm completely finished ahh. so happy i got into the uni i wanted to, i'm going to be studying art foudation with fashion and textiles at ravensbourne univeristy in north greenwich. can't wait to start! got a nice long summer before that though which i'm looking forward to. i'm so sick of the grey weather we've been having in london, i've been waiting to whip out my sleeveless bodycons. but i can't wait haha. so today i decided to wear one of my faves anyway, here it is.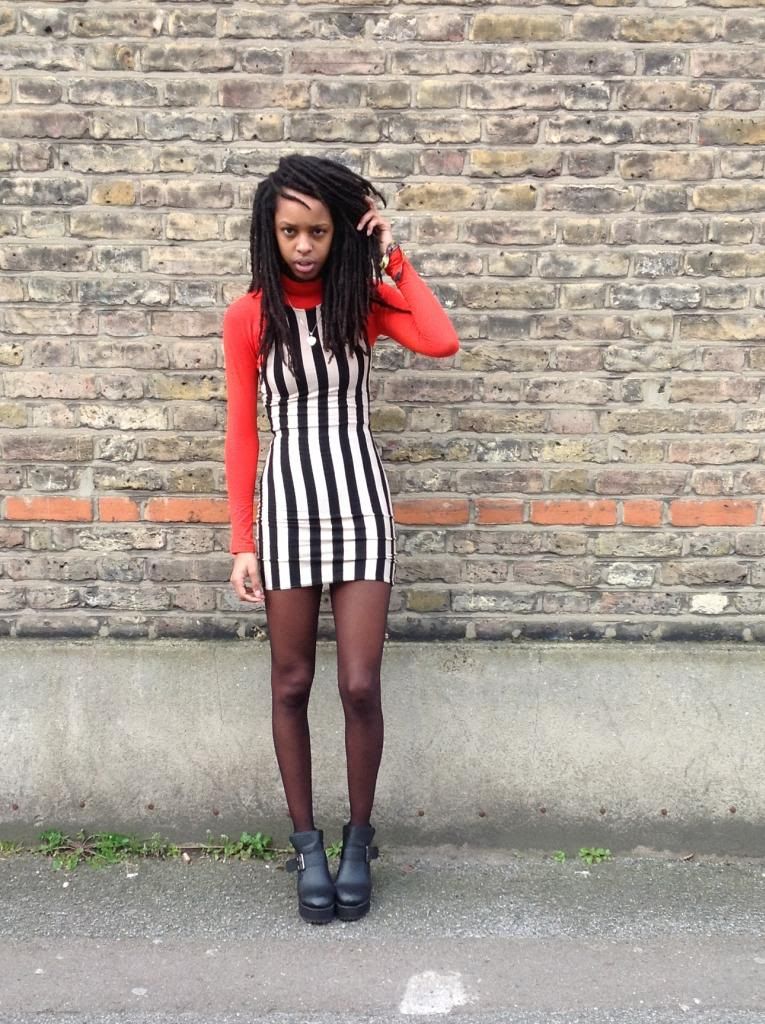 turtleneck - american apparel
this blazer i picked up in beyond retro after getting sent home on the first day of year 13 paha. i thought blazers were optional but apparently they weren't so i headed straight to brick lane to pick up this vintage grandad's soft woolen blazer. i paired it with a bright turtleneck to go under my monochrome stripe dress which siobhan made for me as a motel copy a few years back. i really like the colour combination and like the contrast of the tight dress, and chunky boots which are ebay's finest! such a barg at 23 quid with free delivery!
hope you all had a lovely day, and have a great weekend :) take care, ronan x