hey guyyys! how're you doing?
i'm good, so tired though because i had a really busy weekend. it was fun but waking up this morning was tough haha. i had a late start and siobhan gave me a lift though so i can't moan too much! i did the euromillions for the first time on friday, was in with the chance to win 80 million pounds.. totally didn't win though obviously. there wasn't much chance but i thought what the heck, someone's gotta win so it's worth a go instead of spending the 2 quid on yet another bar of oreo dairy milk! i was thinking about what i'd do if i won 80 million pounds, someone asked me if i'd drop out of college and thinking about it i wouldn't, because it's all well and good having money but you can't spend all day buying things.. you'd get so bored without a career or something to do. anyway, here's what i wore today :)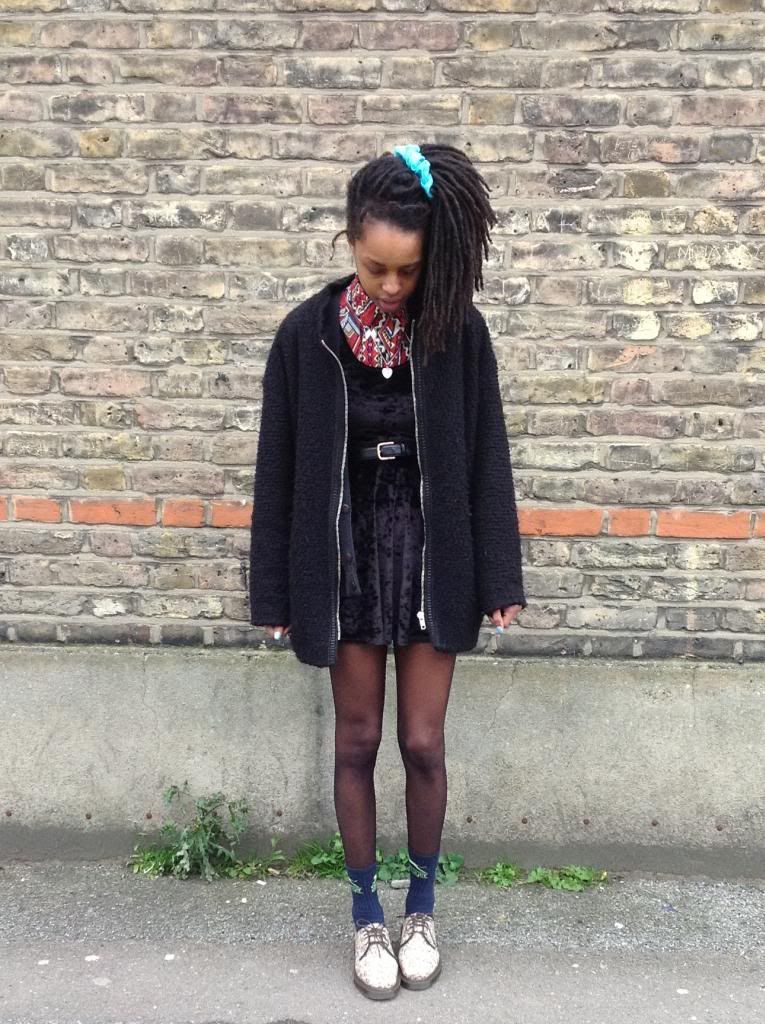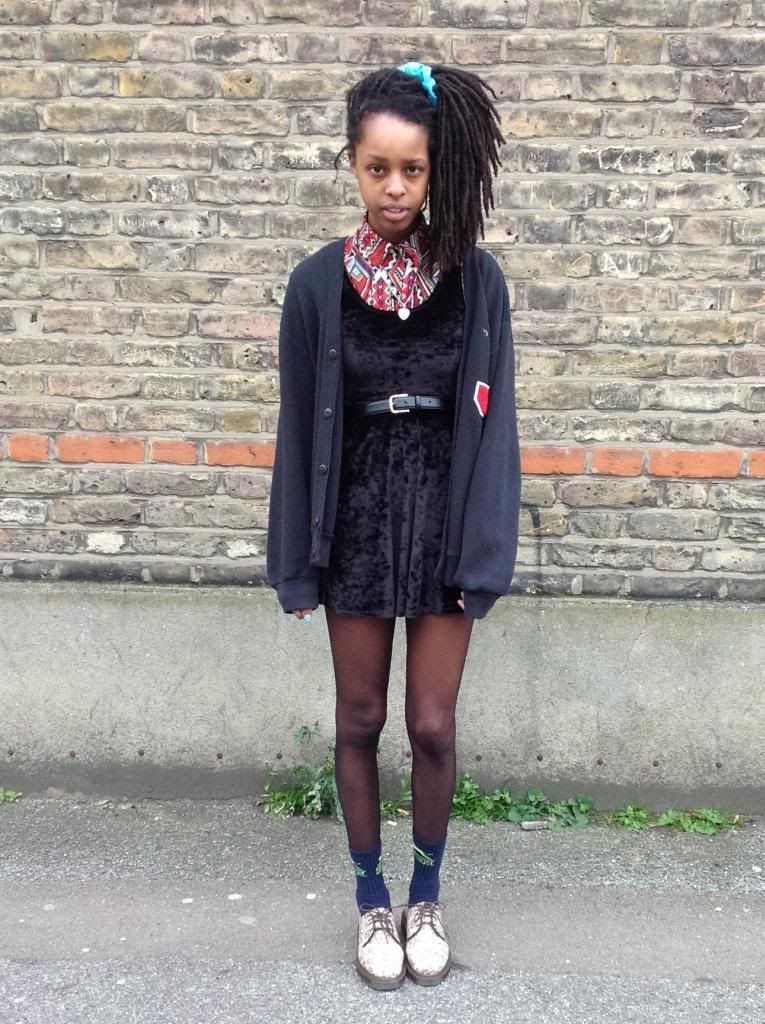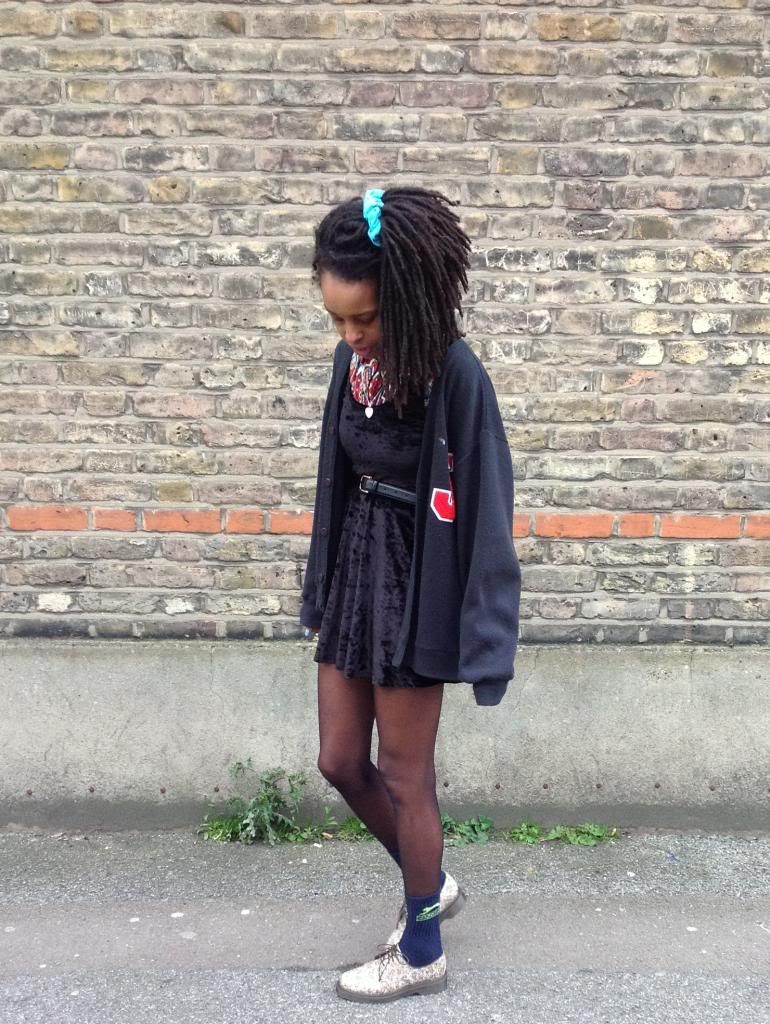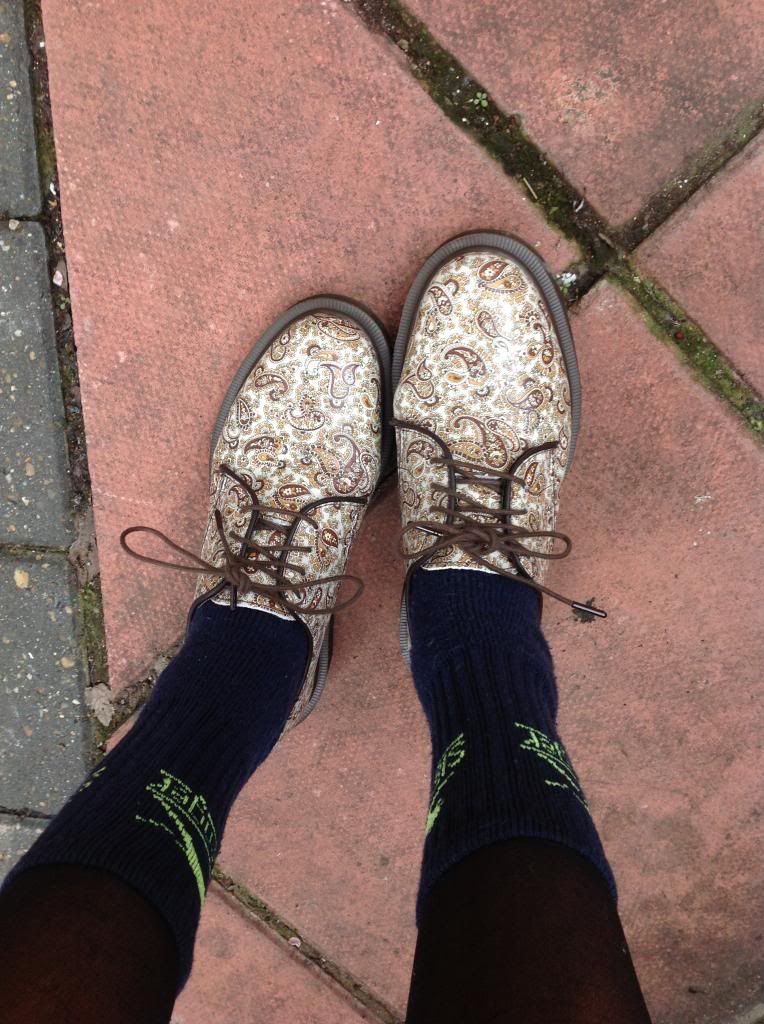 cardigan - urban outfitters
shirt, belt & scrunchie - american apparel
socks - slazenger @ sports direct
paisley dr martens - dr martens warehouse sale
you can't really see my shoes properly in the outfit pictures, it was quite bright and my ipad failed me a little bit :( but it took a zoomed in picutre so you can see the amazing paisley detailing on them. i got them from that dr martens warehouse sale at the old truman brewery on brick lane last summer for 25 quid! i've only really been trying to break them in recently though and today was their second ever outing; they are so painful! but i know i'll want to wear them so much when it gets warmer so thought i'd start now. i've paired my velvet skater dress with my africa aztec shirt because i like the contrast between the print and the texture. all with my 'j' cardi because it's so cosy and the weather today was an absolute joke. i don't understand how the weather is so icy when it's supposed to be spring :( i can't wait for some sunshine!
anyway i'm off to do a sundance or something haha. thank you for reading and take care, ronan x