how're you doing? i'm good! been a little while since my last post which created so much kerfuffle on instagram. i tagged blackmilk in one of the photos of myself in their call of napoleon leggings, and they reposted it on their instagram which was super exciting! however some trolls started hating on me, it was so nice to see that a load of people jumped in to stand up for me, but i never really experienced before how unnecessarily cruel people could be to strangers!
last week, i went to see man like me who are one of my favourite bands and we got into the front row ahhhh, it was absolutely amazing. their new album 'pillow talk' came out last week so you should check it out :) ah and i hope everyone who had january exams were pleased with your results! i didn't get mine for sociology because aqa mucked up some of the results for my college so i'm still waiting to find out what i got, fingers crossed it's okay!
anyway, here's what i wore today.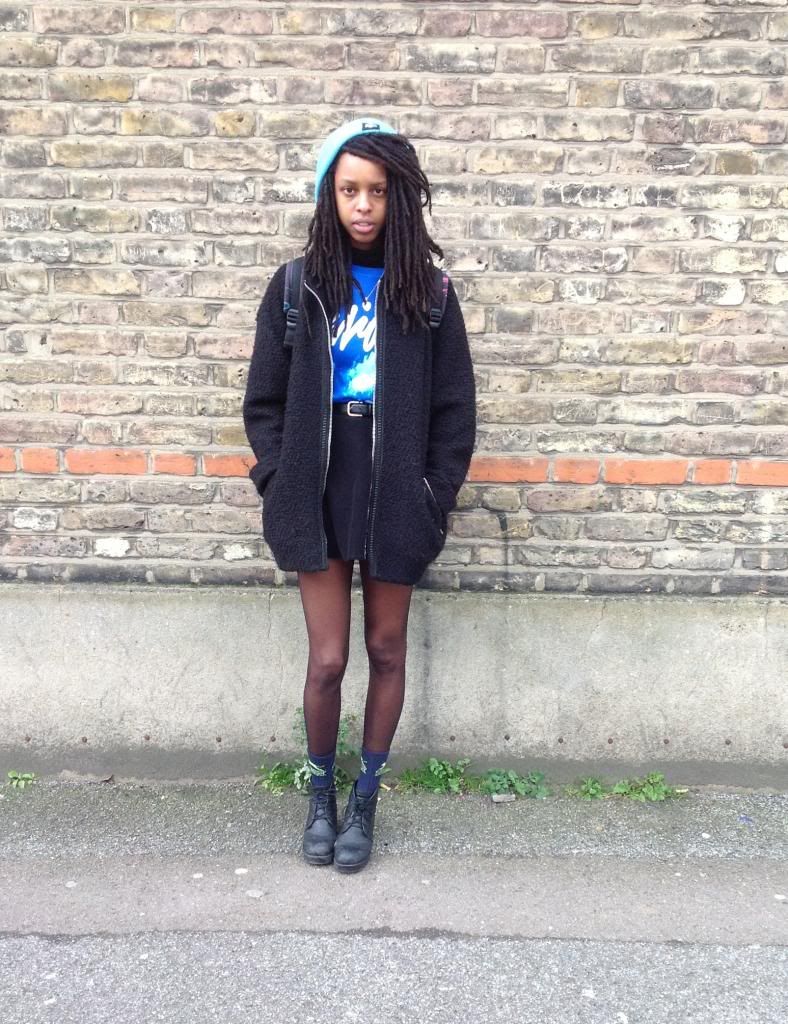 turtleneck, skirt & belt - american apparel
sweater - parade clothing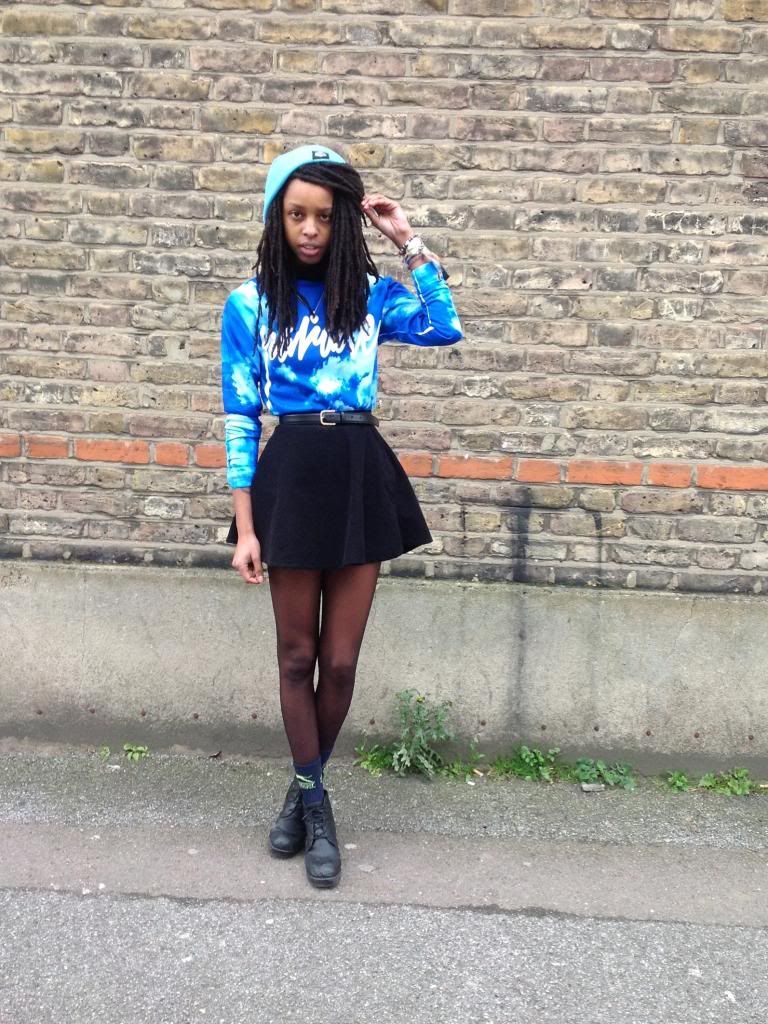 i bought this sweater a little while ago and i adore the print! it's a small but it's quite a small small haha, so i paired it with a black turtleneck since it is freezing, and i wanted to layer it a little. a plain black circle skirt is a necessity for all wardrobes because they look great with anything in any weather, and this corduroy one is my favourite. i love the texture and the cut contrasts my slim fitting cloud sweater, which is accentuated by my classic black leather belt. added to my slazenger socks - which were 50p - my diamond dozen beanie, and office chunky boots because they're my favourites. my jackson pollock inspired vans backpack has been sterdy since i was 15 and i still love it just as much as i did then haha.
ooh diamond dozen's got 2 new coloured hats out so check those out too and get 20% off with the code on the banner! i hope you're all having a lovely week! take care, ronan x