so it's been like a month since i've blogged. i've really missed blogging but i've been so busy. i'm in uni 3 days a week now studying art foundation - just finished the first project and for it i made a sports fashion film which you can check out

here. i'm also interning at the whitepepper now which is really fun, then i'm still working at american apparel so i'm pretty busy haha but it's all good! can't believe it's november - it got dark at like 4pm today it's insane! i'm gonna be 19 next week as well ahh; definitely going to start blogging more like i used to. here's what i wore today!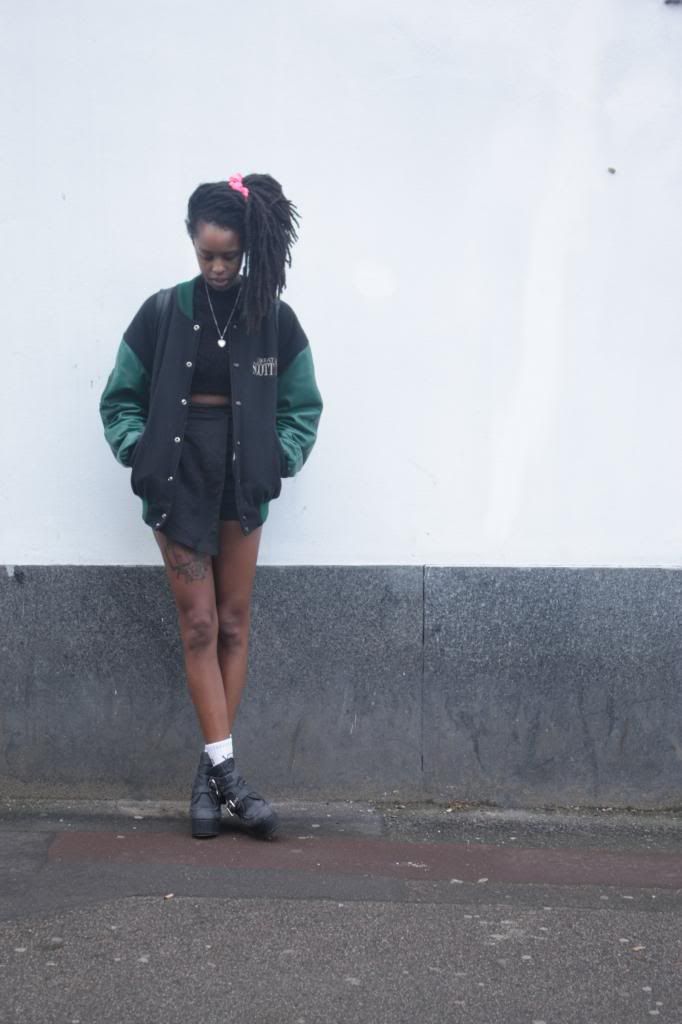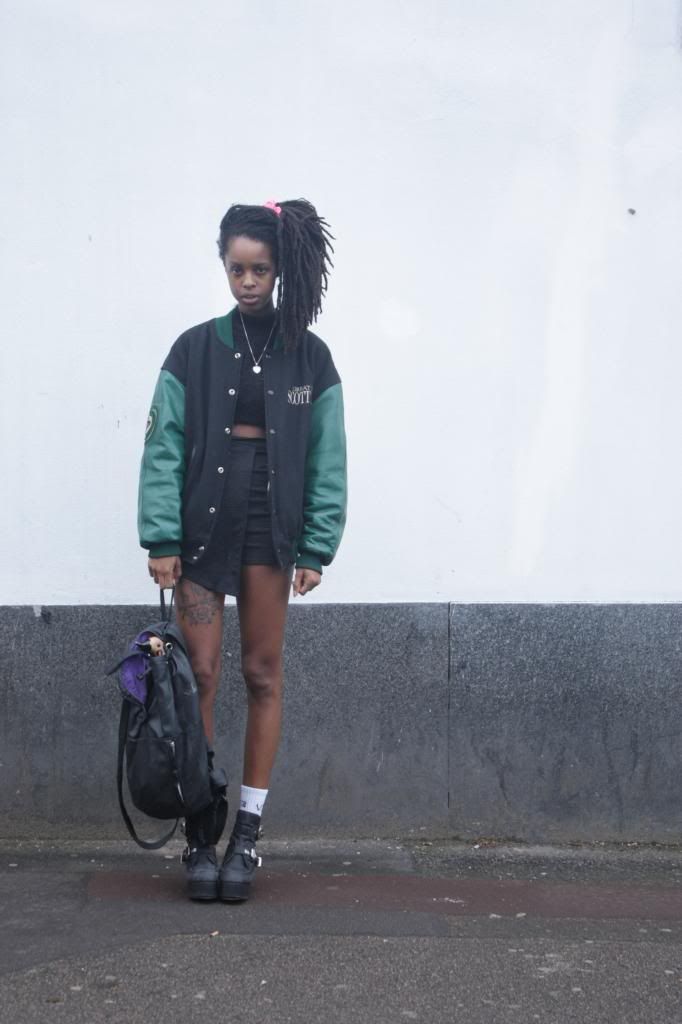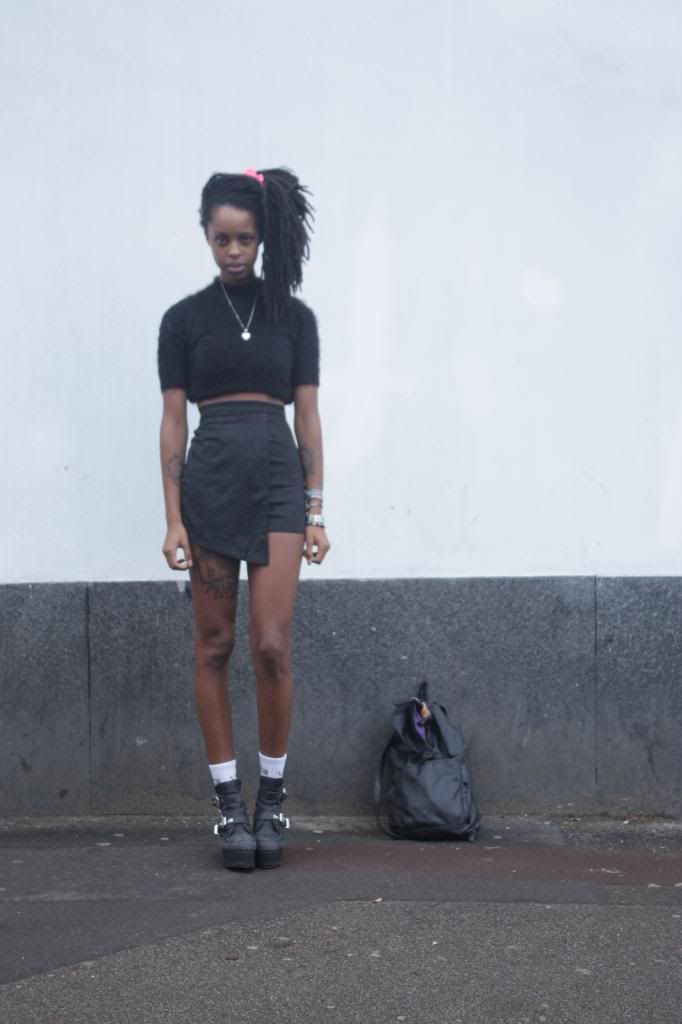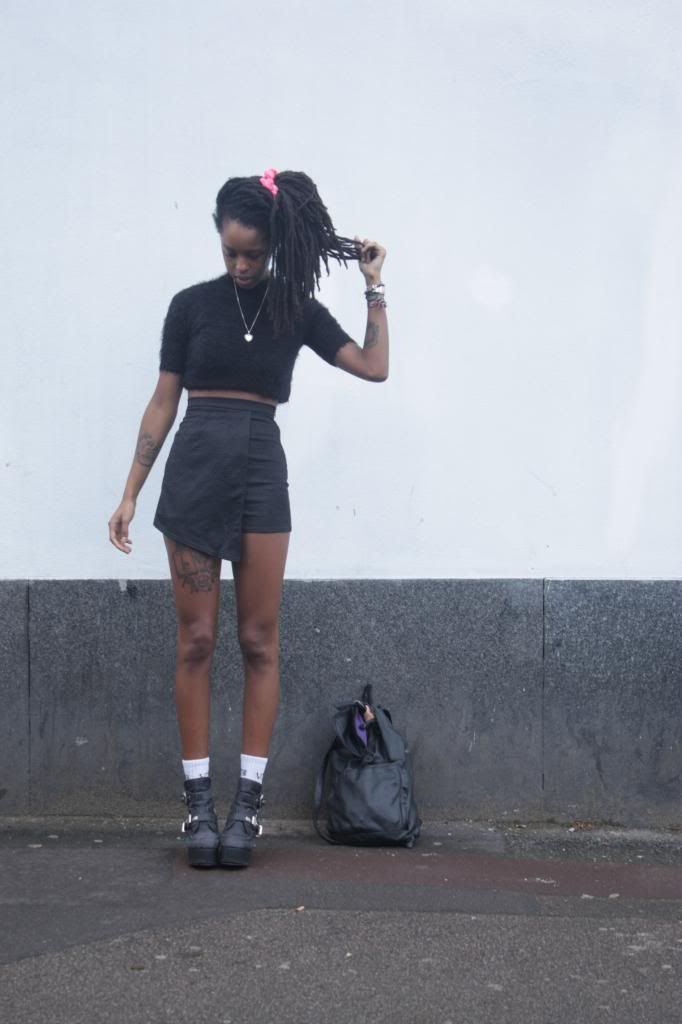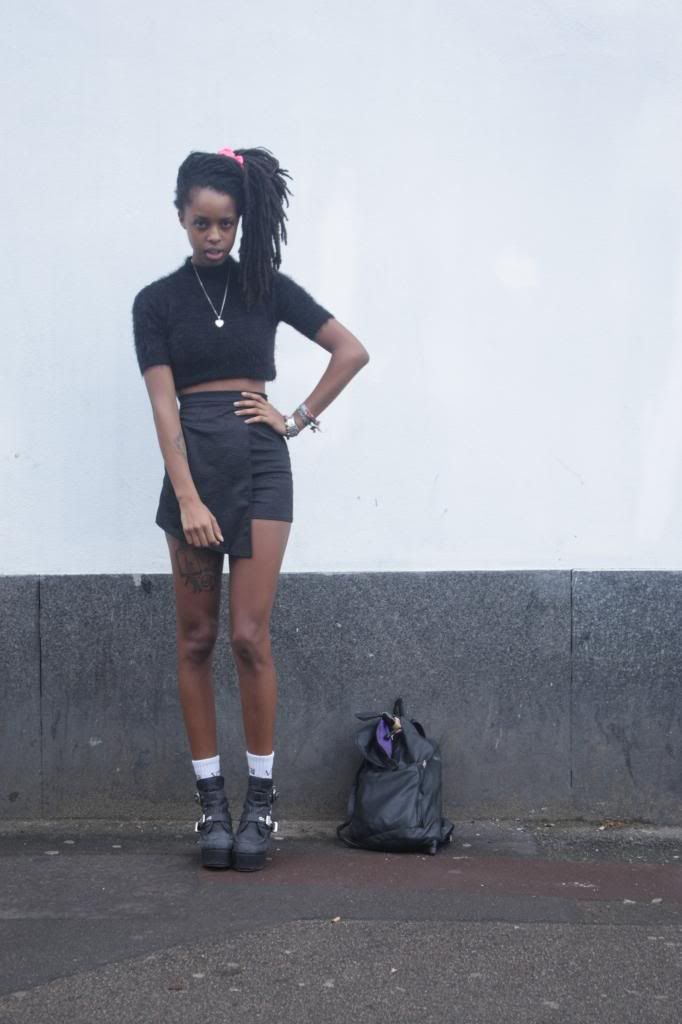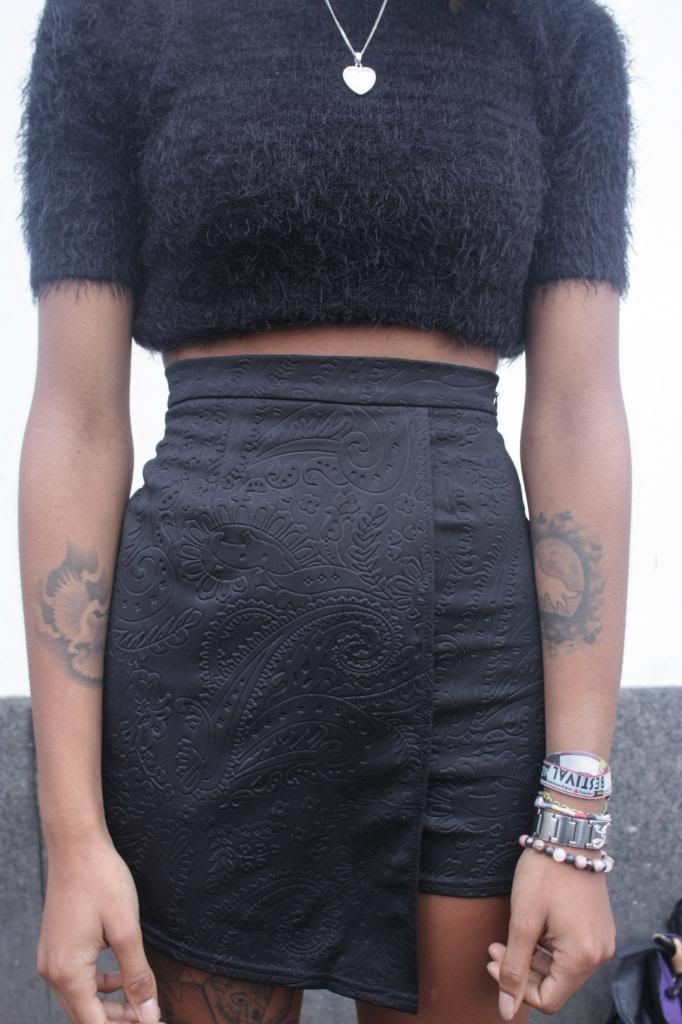 scrunchie & duck umbrella - american apparel
jeffrey campbell platranes @ office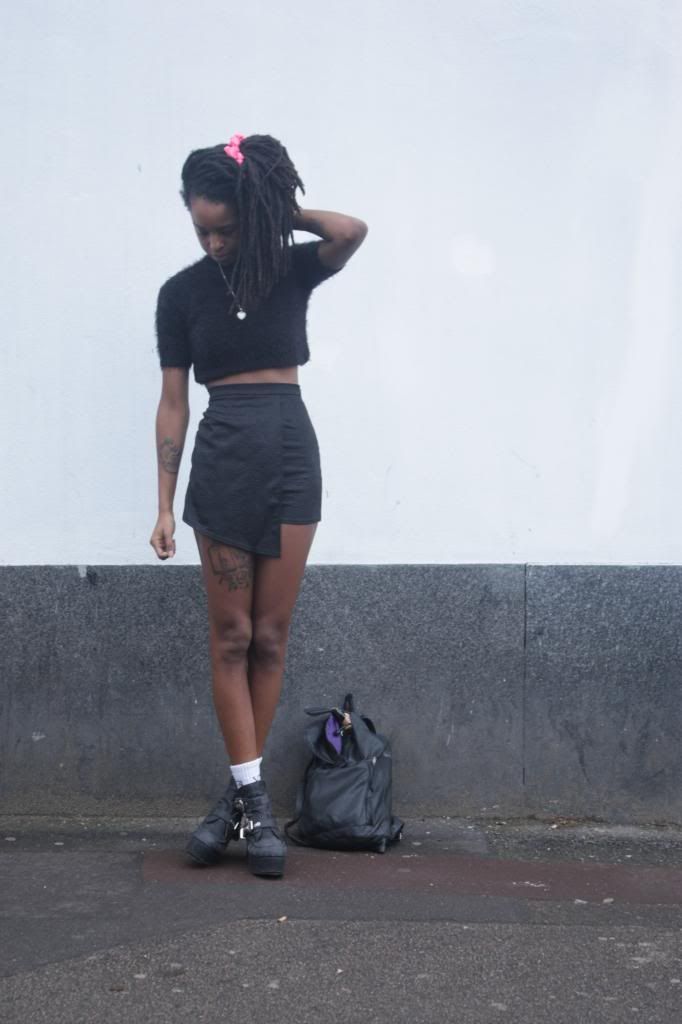 i've been following

strutt la mode's charlene for years now but it's only recently that i actually checked out ohmylove, which she designs for. their collection is comparable to nasty gal and yayer and there were a few pieces on the website which i couldn't close tab on - one being this asymmetric paisley skort which i love paired with my bargain mohair turtleneck - obviously rolled back on itself to make it supercropped the way i like it haha.
also you may have noticed my new tattoo, i got it 2 weeks ago by the talented al-boy from cloack & dagger london - a new parlour which opened just over a month ago in shoreditch. on number four now and already thinking about the next...