how are you? I'm good! can't believe it's february already, and i guess we're having some sort of delayed rainy spell which is a shame when all i want is sun and bare legs haha. so ready for some warm weather already! although to be honest rain nor stupidly cold temperatures are gonna stop me from wearing what i want.. i should probably have waited for it to get over 12 degrees to wear this haha but oh well. if i put a coat on it's fine right!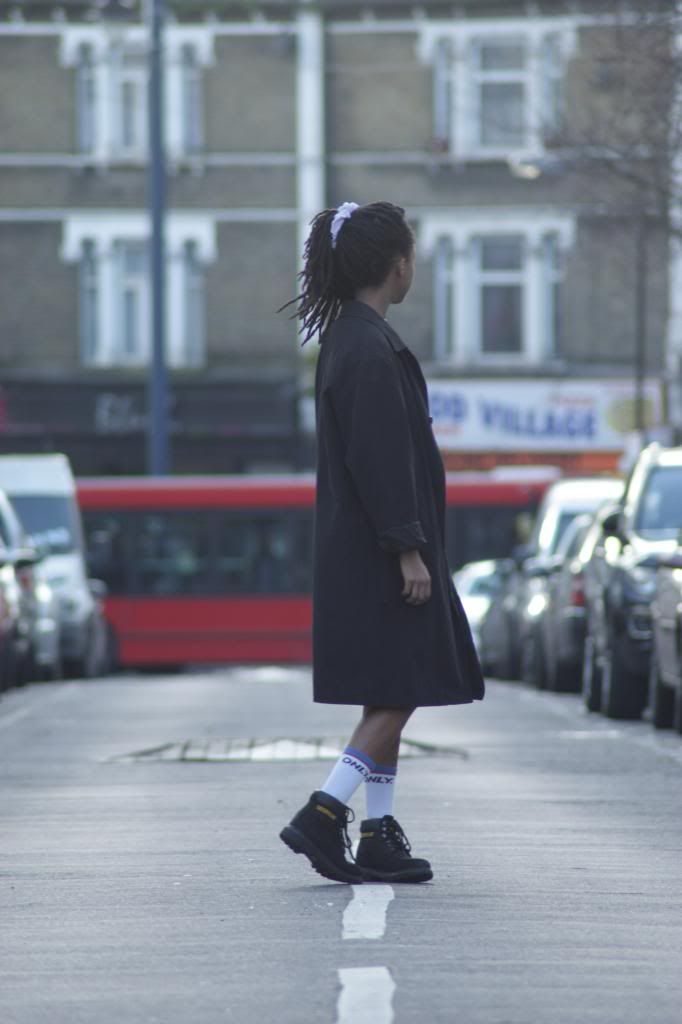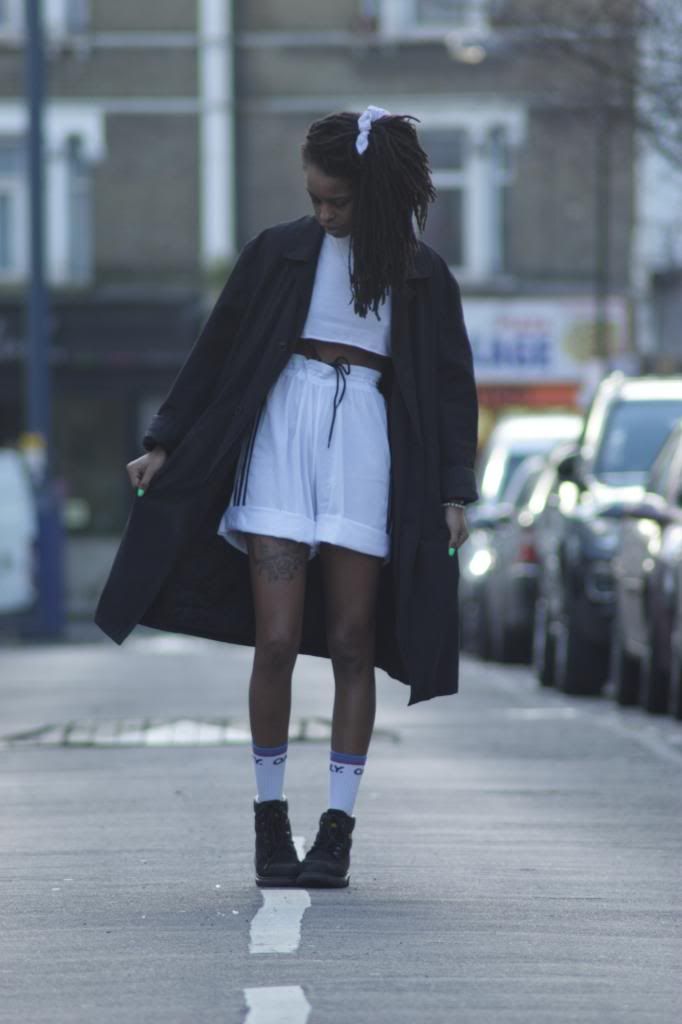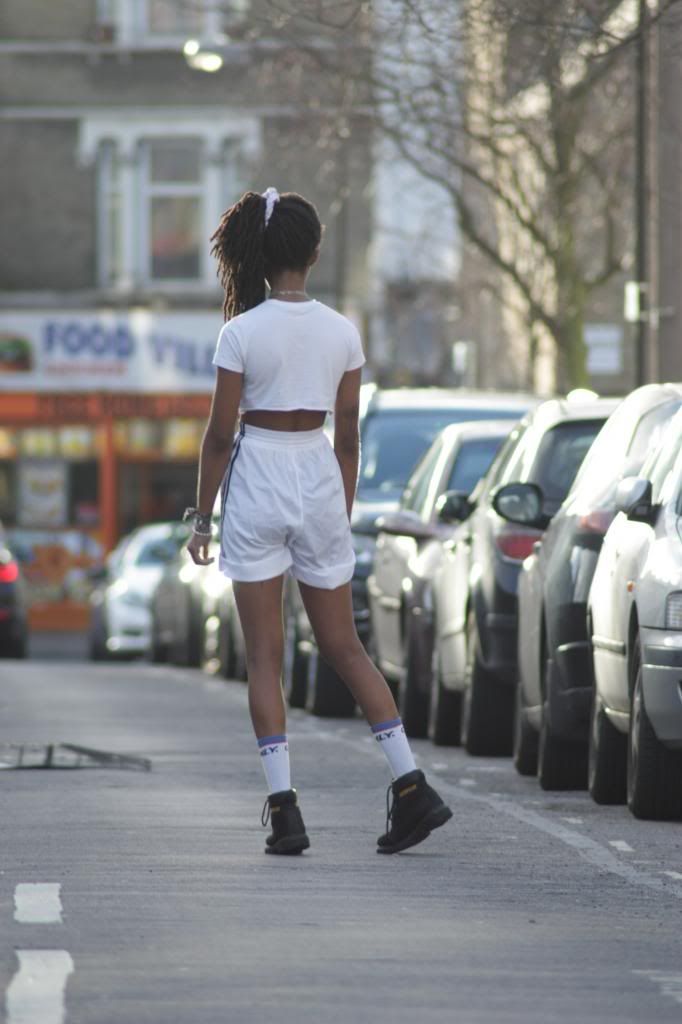 jacket - nicked from a friend
scrunchie & nail polish - American apparel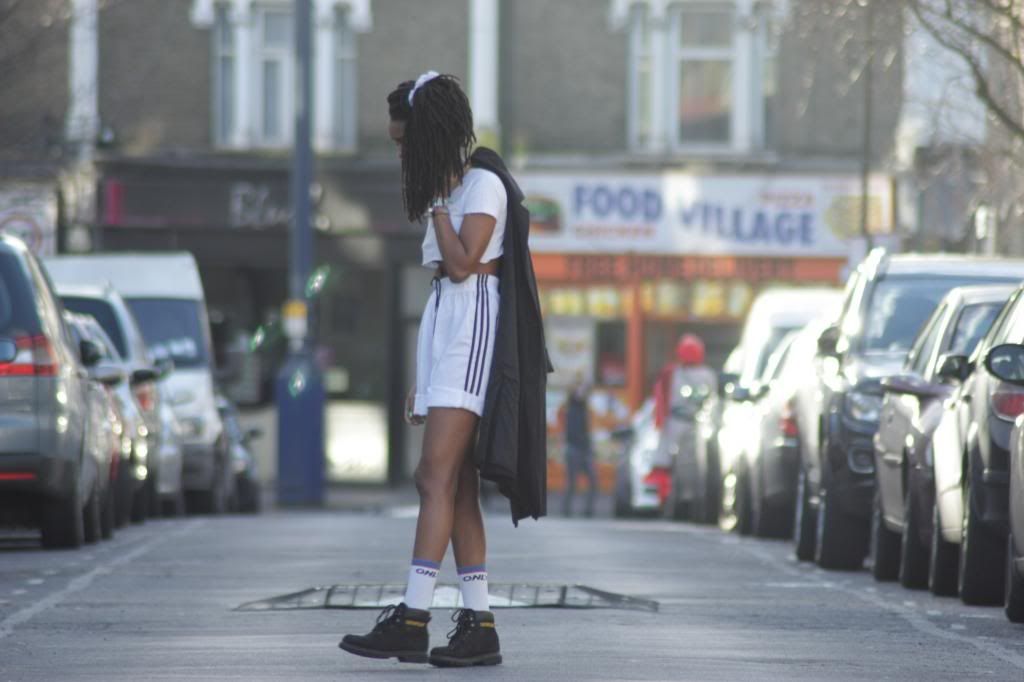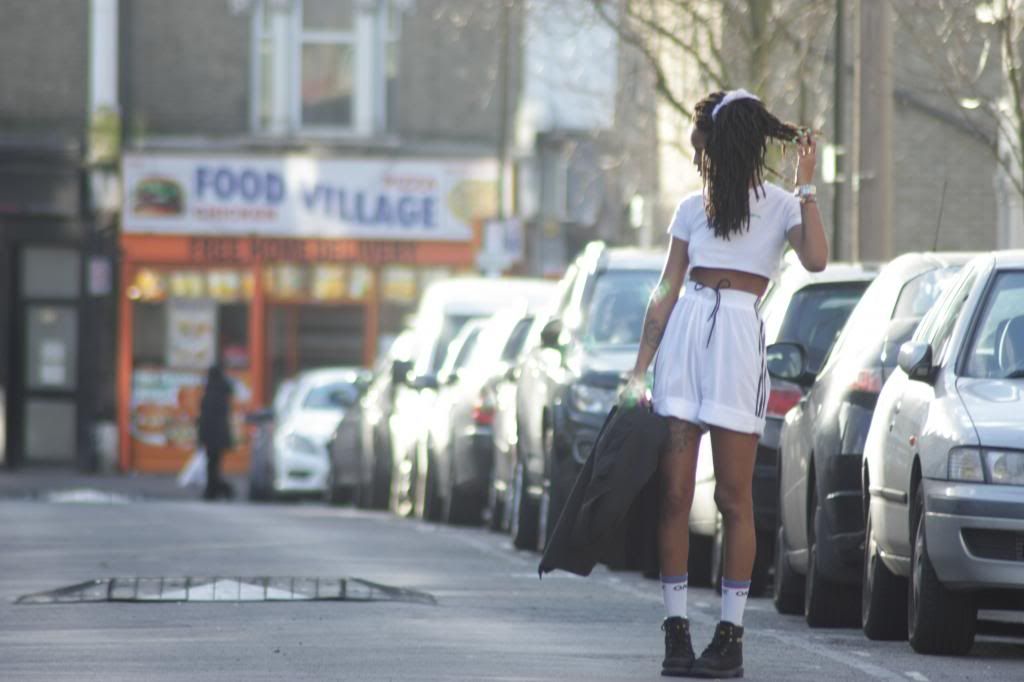 i had to buy these shorts for a uni project menswear shoot but as they were a small and i thought they were quite cool i thought i might as well keep them, and i love them rolled and sewed. i'm also quite into white at the minute but like the little bit of red and blue on my socks.
title song: azealia banks - us