hey guyssss! how're you all doing? :)
i'm gooood! got back from reading festival yesterday and it was amazing. i had such a great time and saw some crazy good acts. santigold, azealia banks, bombay bicycle club, the cure, the maccabees, florence and the machine and sbtrkt were just a few of my favourites! it was a great weekend even though everyone there (including me) turned into top tramps while we were there, but oh well it had to be done haha. i also went to brighton early last week and had such a lovely time walking through the town and discovering the most peaceful little bookshops.
today i went to the natural history museum with my friend, and it was so interesting. love a good museum, plus the weather was lovely so we had a nice little walk admiring the beautiful houses in south kensington. here's what i wore.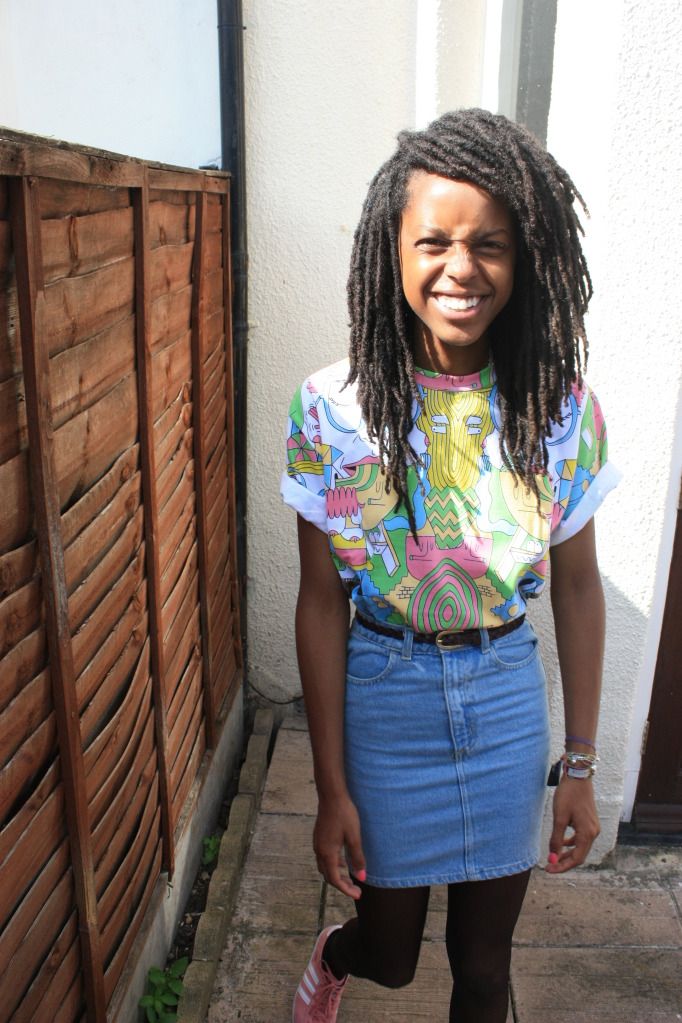 janelle bought this skirt for me on our shopping trip a few weeks ago and i loveee it! another piece to add to my american apparel collection haha. it's longer and tighter than i'm used to (if that's possible :P) and i've got to get used to the feeling of not being able to take my normal massive strides when i walk haha. but i really like the fit and 'saved by the bell' esque look i get by combining it with this bold lazyoaf patterned tee.
so i'm just enjoying my holidays at the minute, haven't even begun to look at the amount of work i've got 2 weeks to finish ahhh don't want to go back to college! anyway i hope that you're all having a lovely summer!
thank you for reading, ronan xxx