how're you doing? i'm goood! had my interview at ravensbourne university today and i got in! :D eeeek! wasn't expecting them to tell me that day but the interviewer seemed really impressed with my work and she said i'd got a place and so i'd just receive a letter to confirm it. here's what i wore to my interview today. oh, and excuse the bit of plastic just chillin in my garden haha, it's been neglected since summer.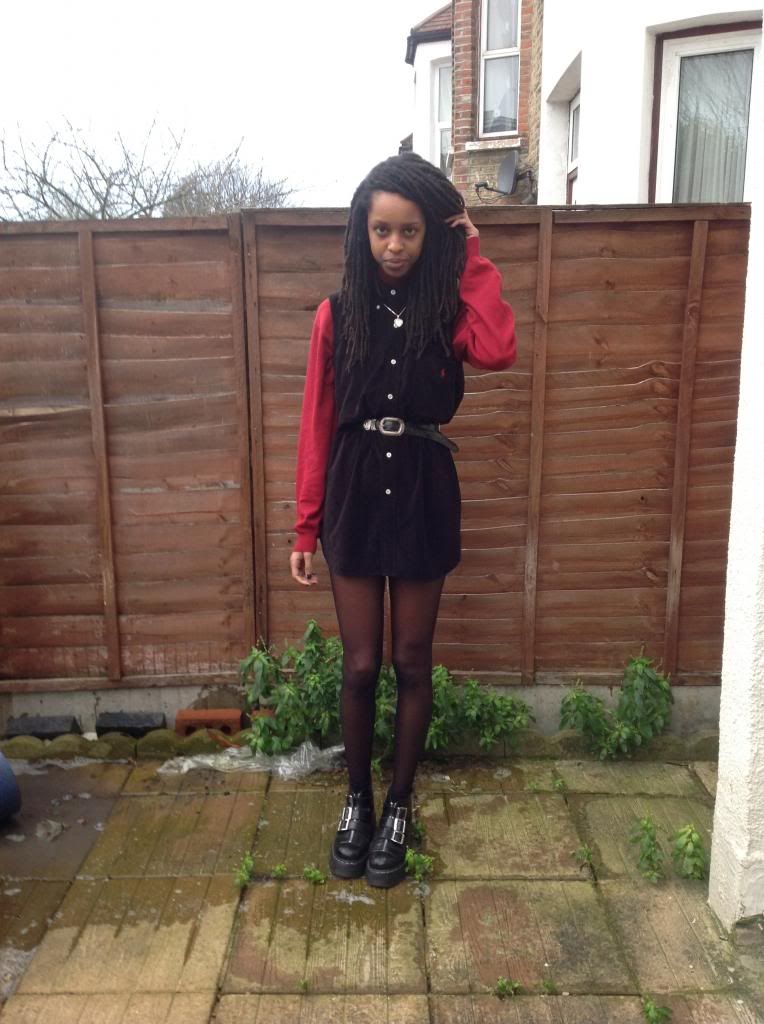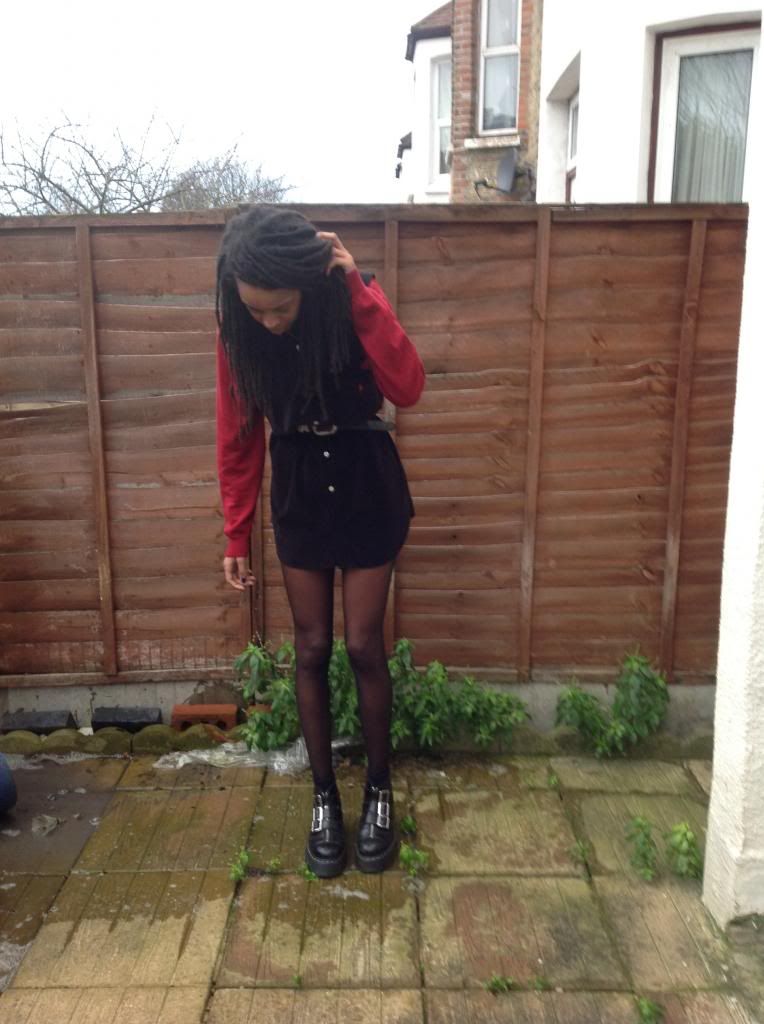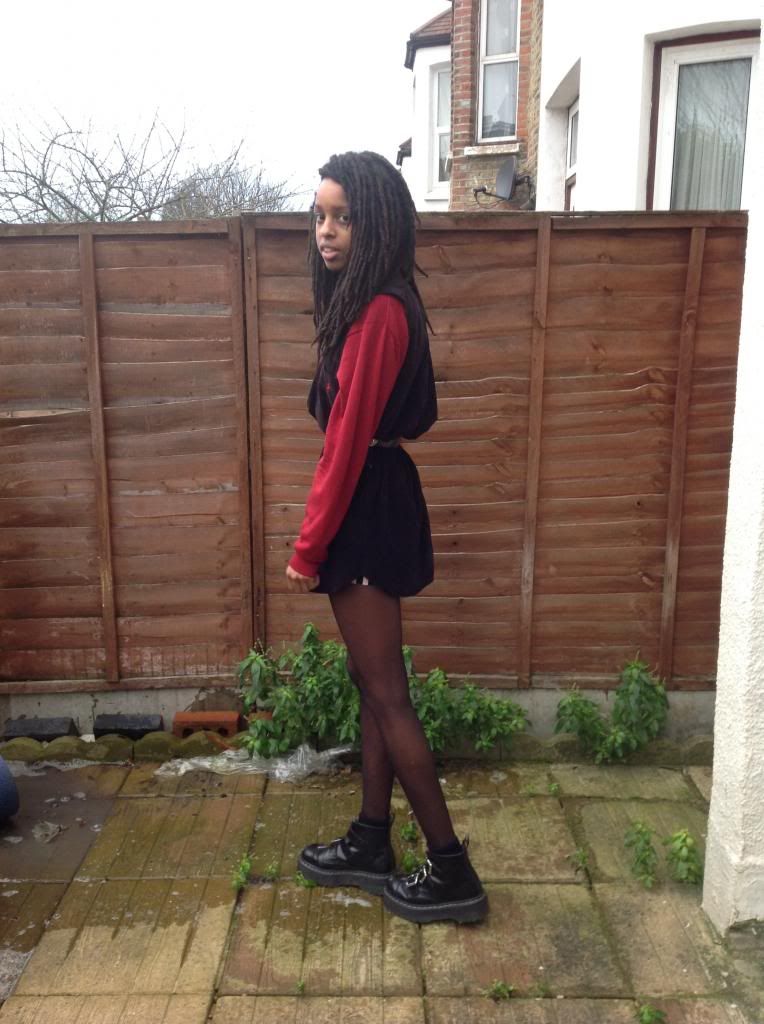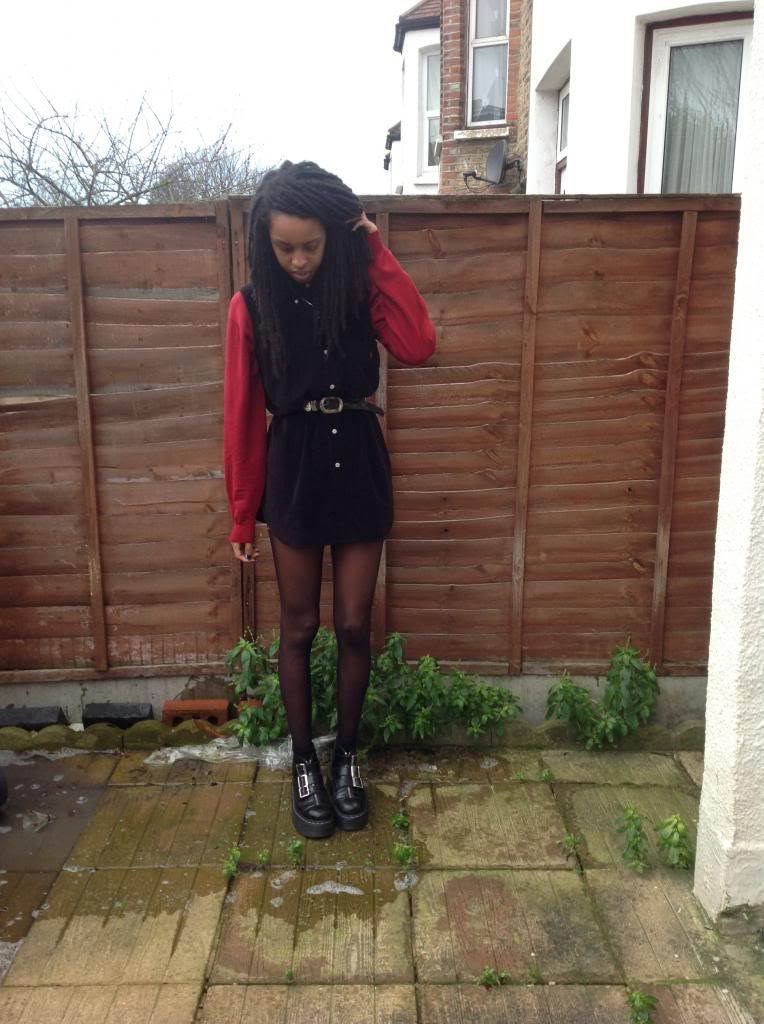 vintage ralph lauren shirt dress - the vintage store
dr martens x dr martens, aggy strap boot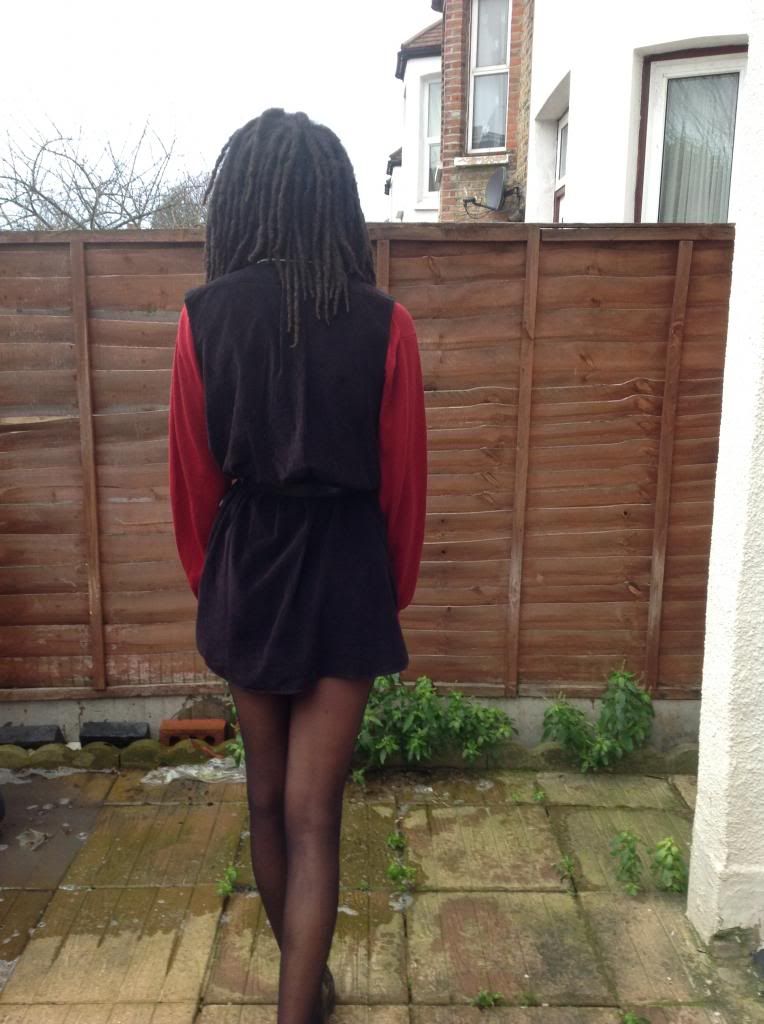 i picked up this gorgeous cord shirt dress from the vintage store on brick lane on wednesday. i had one of these previously but it was cotton, and i ended up cropping it and dip dying it as i grew too tall for it to be a dress. but then i saw this one on wednesday and i couldn't help myself, especially as it was an absolute steal at £25! ella from the vintage store said that it had only been on the shop floor for 5 minutes before i snapped it up haha. i then picked up this rokit remade cropped turtle neck which i think subtly compliments the red ralph lauren logo. all paired with my aggy strap boots because these and the office booties from my last post are my faves at the moment!
hope you've all had a great week and have a lovely weekend :) take care, ronan x