how are you doing? hope you all had a lovely bank holiday weekend last week and have gotten back into the normal routine. in exactly a month's time i'll be completely finished college eeeeek it's gonna go so fast i can just tell, have pretty much finished my art a level just got my two exams to go then i'm done! i can't wait for summer, especially with the little flashes of sun we've been having. it was sunny for some parts of today but i was feeling quite monochrome so here's what i wore.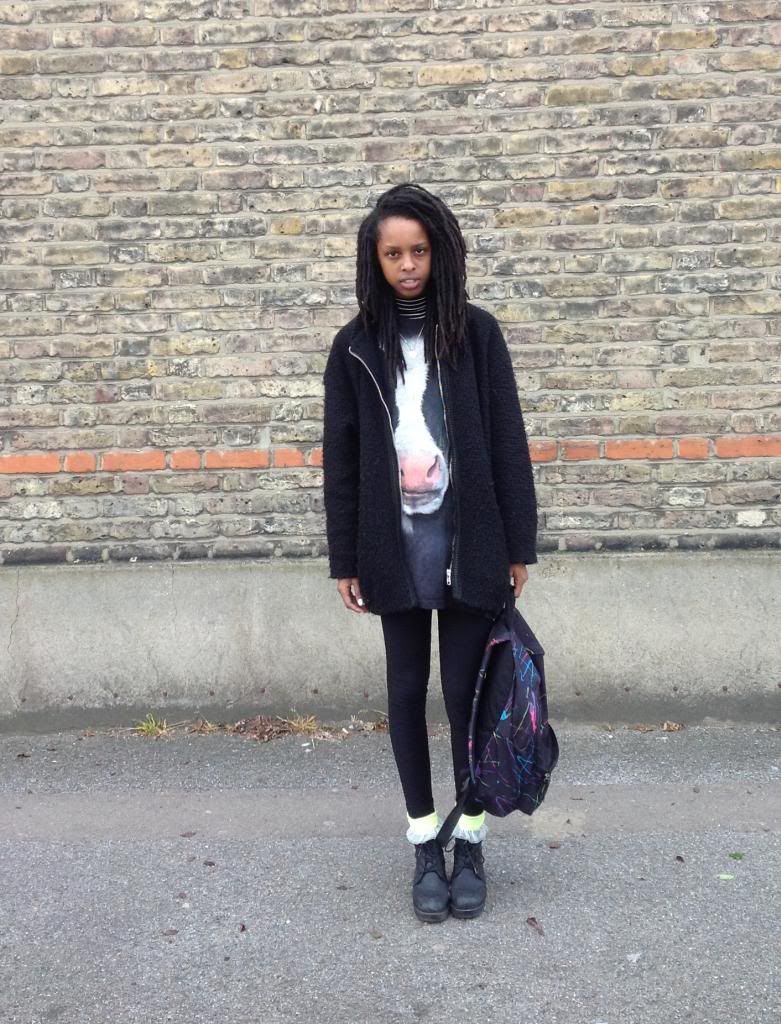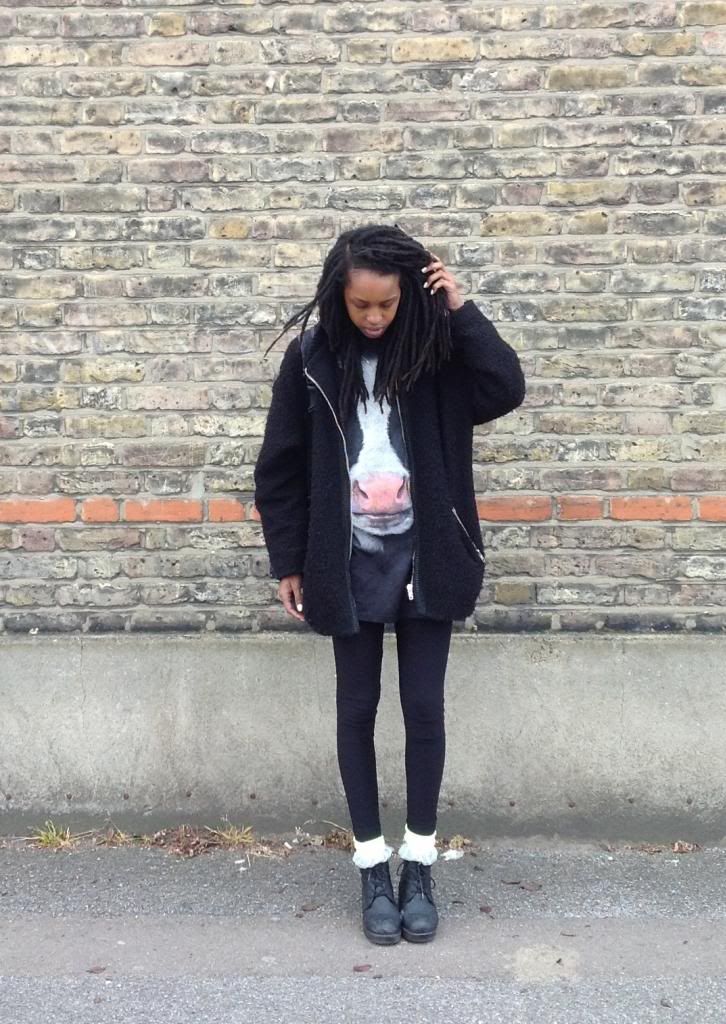 turtleneck, socks & riding pants - american apparel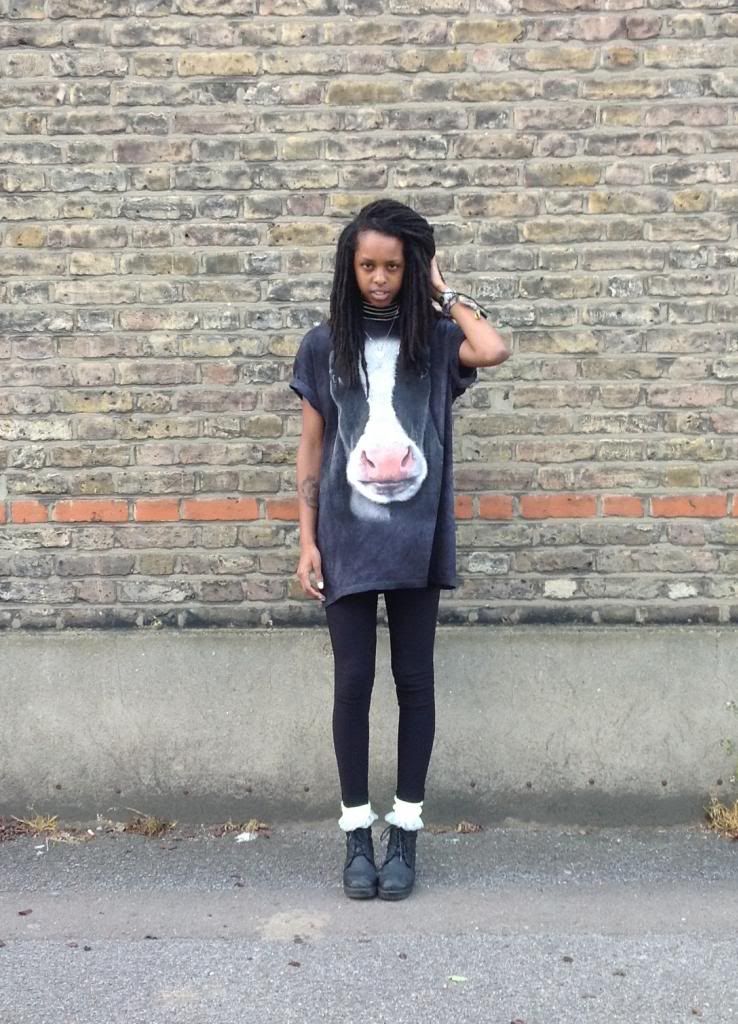 i first saw these massive animal faces on the gigi vintage website a while ago but i was so broke at the time it couldn't happen, then i was walking to the cashpoint one day on my lunch break at work and i happened to glance into the window of 'upper playground' where i saw a massive variety of different animal tees so when payday came i couldn't help myself! i got these cute frilly socks just after payday too, they're actually neon yellow with white frills but my ipad camera didn't pick it up properly so i took a close up for ya. these are literally my favourite boots, and they're falling apart as you can see, so i've been trying to wear them less so they last longer haha, we'll see how well that does!
hope you have a lovely evening and have enjoyed reading, ronan x