how are you? i'm good! officially finished college last friday so i've got 2 exams then i'm finished. feeling quite good about them so hopefully i do well :) today was the sunniest day in ages and waking up to it made me feel so good. when it's sunny and i get my tunes going while i get ready i literally feel like nothing can bring me down haha. it's funny how even though for the whole year i rebelled against the college uniform and was quite informal, since nearing the end i've been quite enjoying looking a bit smarter (on my standards anyway) so this is the outfit that i went for today.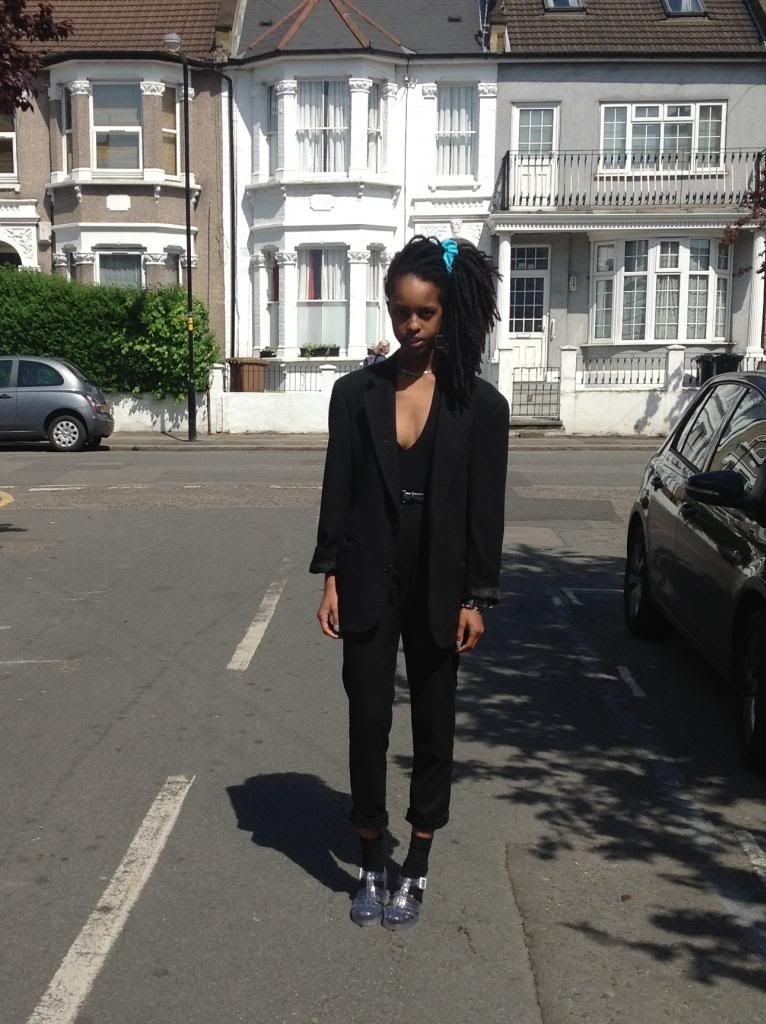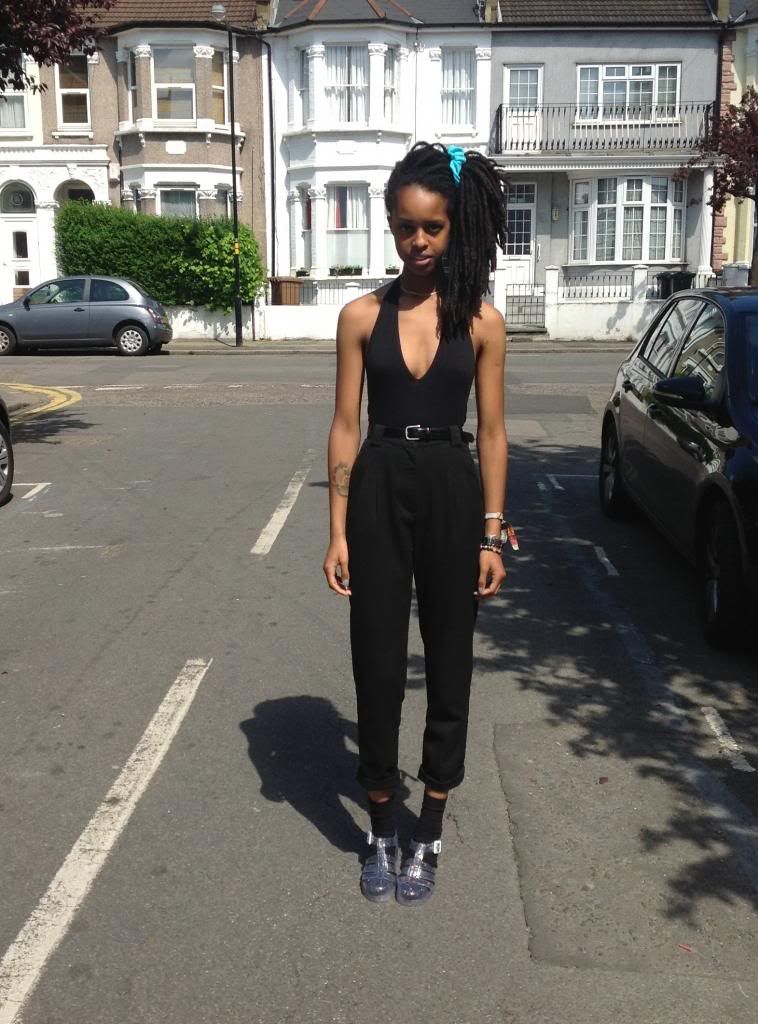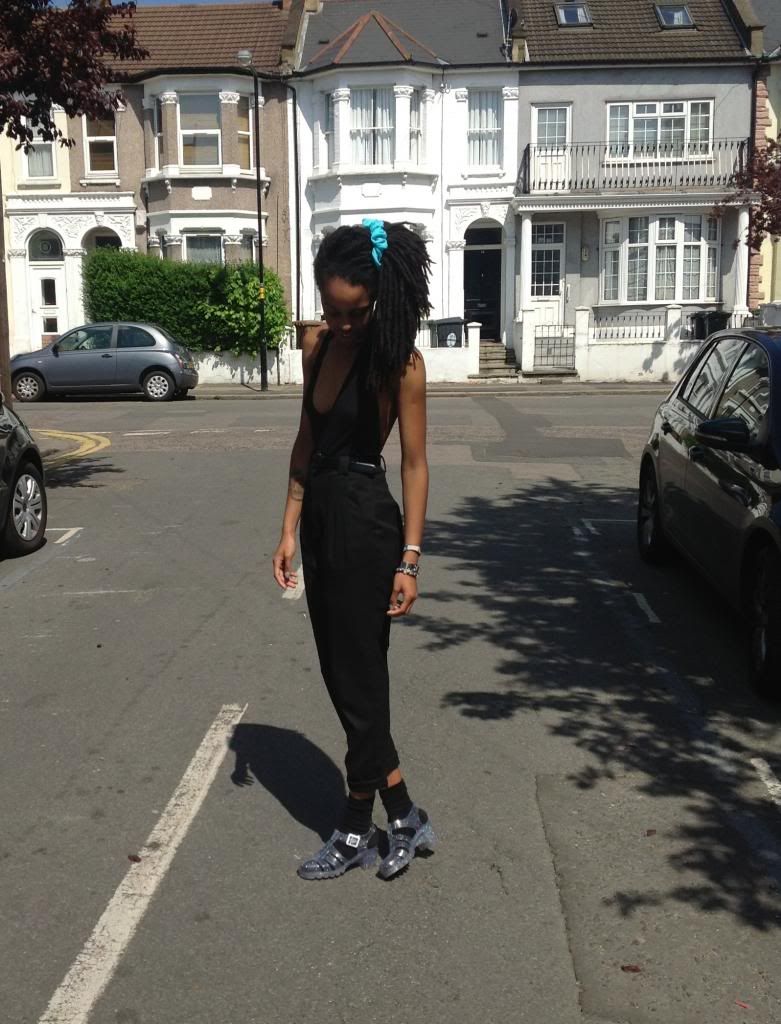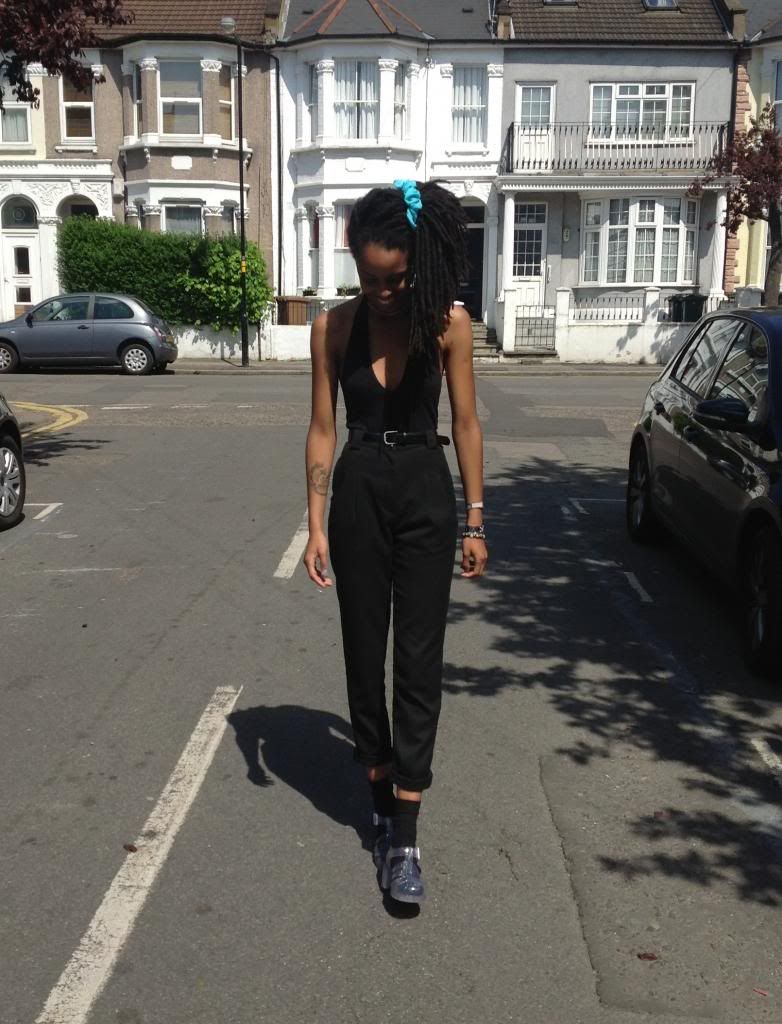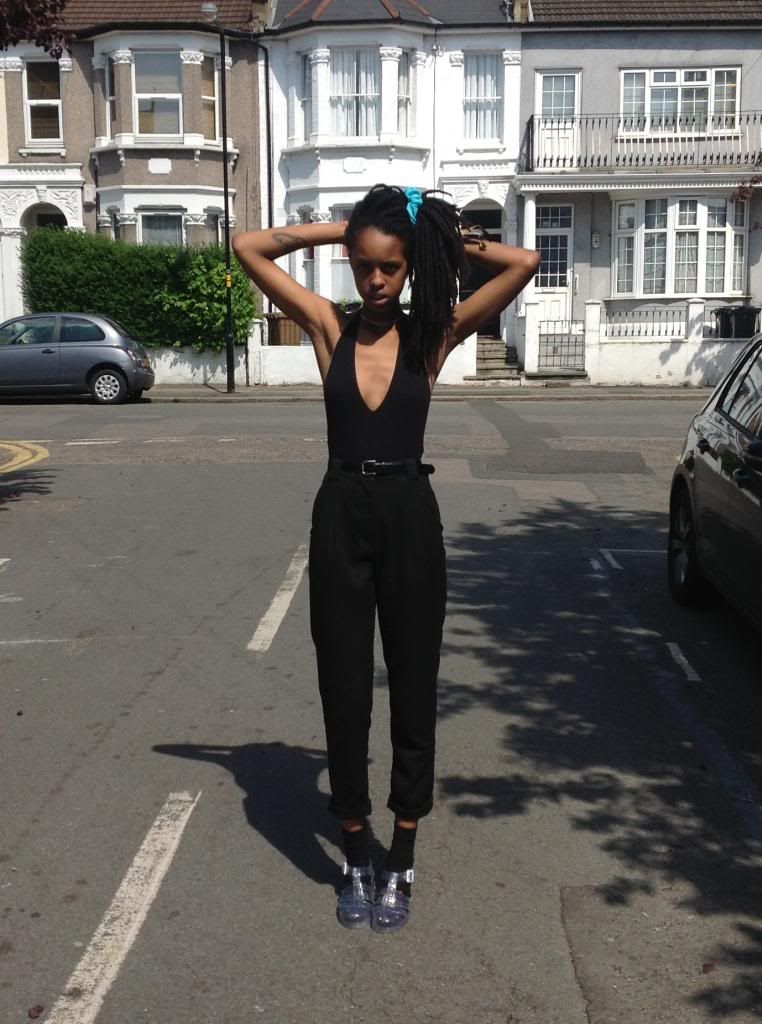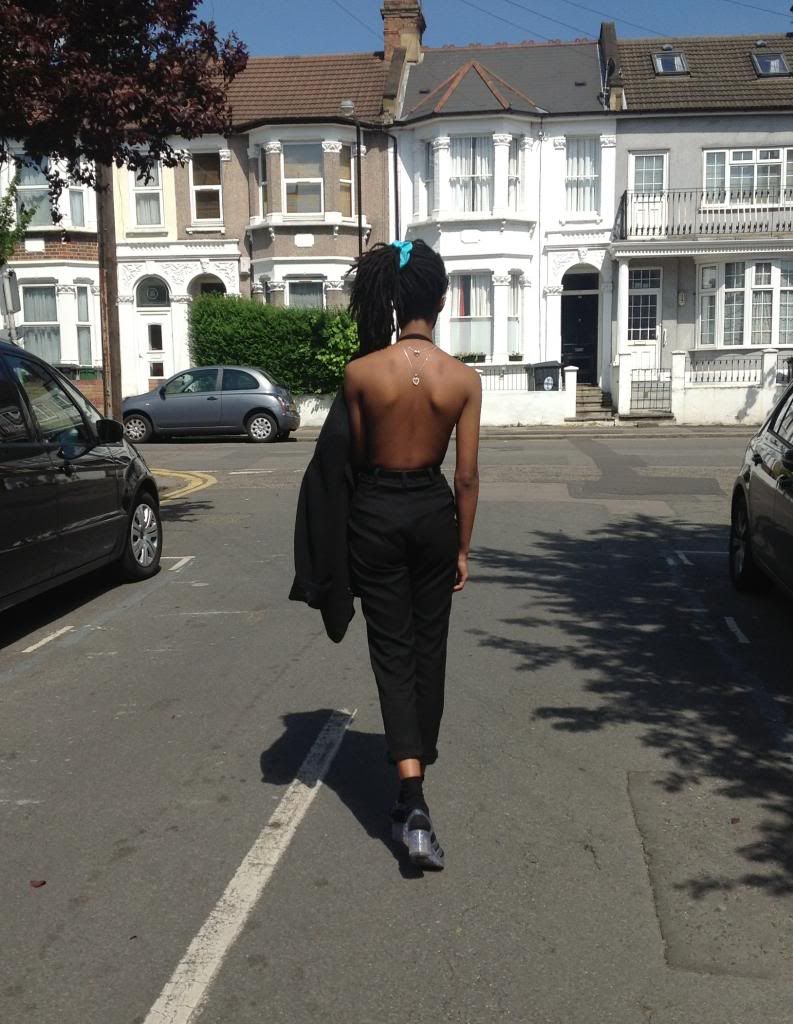 bodysuit, belt & trousers - american apparel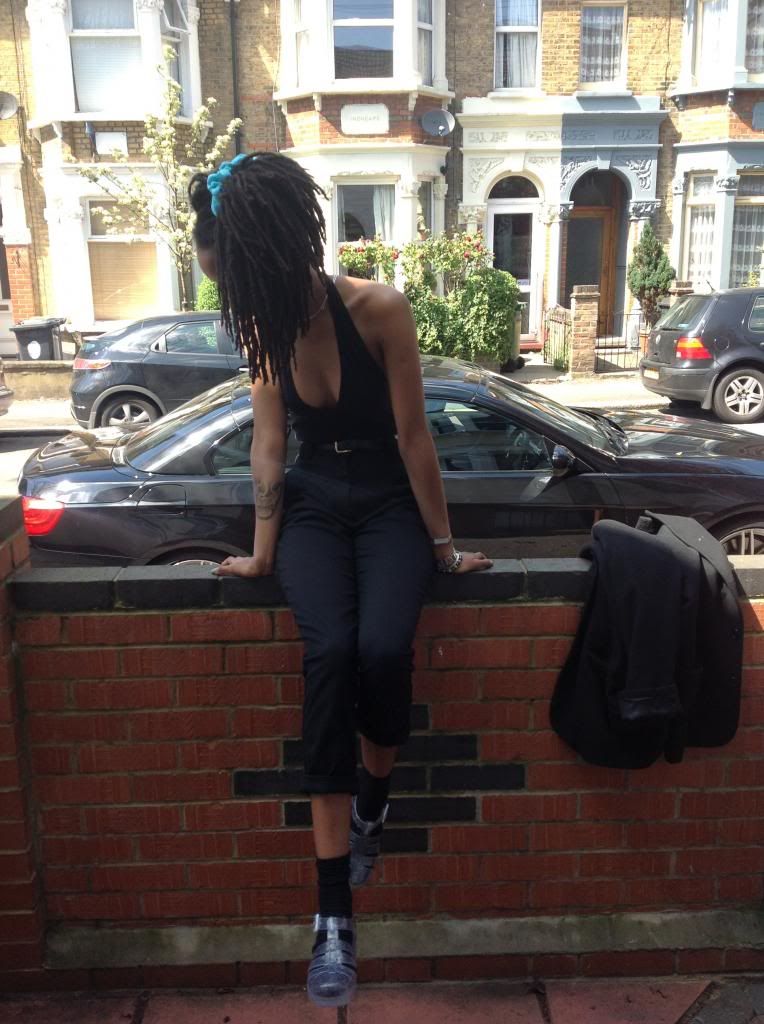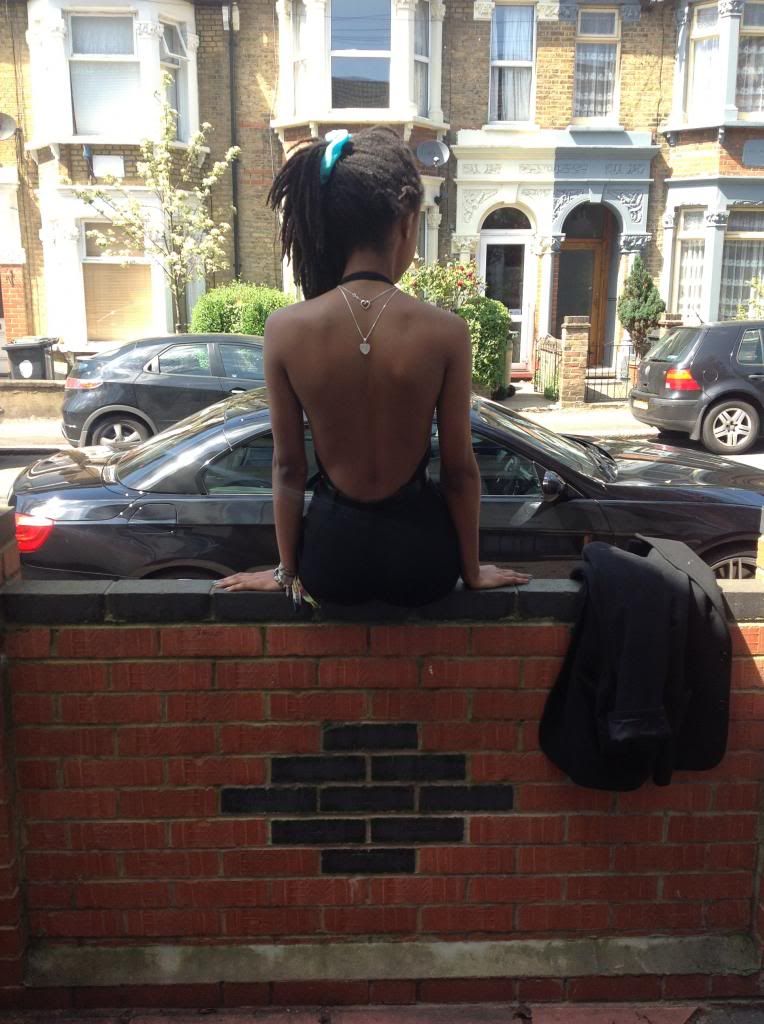 nope, i'm not wearing some sort of super amazing low back wonderbra i just decided to go without haha. this bodysuit is kinda impossible and i really wanted to emphasise the plunge back so thought what the heck - it's sunny out! i also channelled the chanel ad and span my necklaces round, tucking them under the neck of my bodysuit they stayed and i like how it looks! paired with my twill pants and favourite blazer i like the smart combo, relaxed down with my sparkly jellies. sorry about the photo overload, whenever janelle takes my photos for me she takes so many i can never pick which i like most.
thanks for reading, and i hope you're having a lovely bank holiday weekend! ronan x
title song: co-op - man like me