how are you? i'm good, really enjoyed the long weekend especially as i had saturday off :) sorry i haven't been blogging much, i've been so busy recently with college and work that i hardly have time to fully put a blog post together. but in 6 weeks college and my exams will be over, eeek! i know it's gonna go so fast as well.. anyway until then i post my outfit on my instagram 'ronanksm' every day so check it out :) today i went for a bbq picnic in the park with some friends which was lovely. here's what i wore.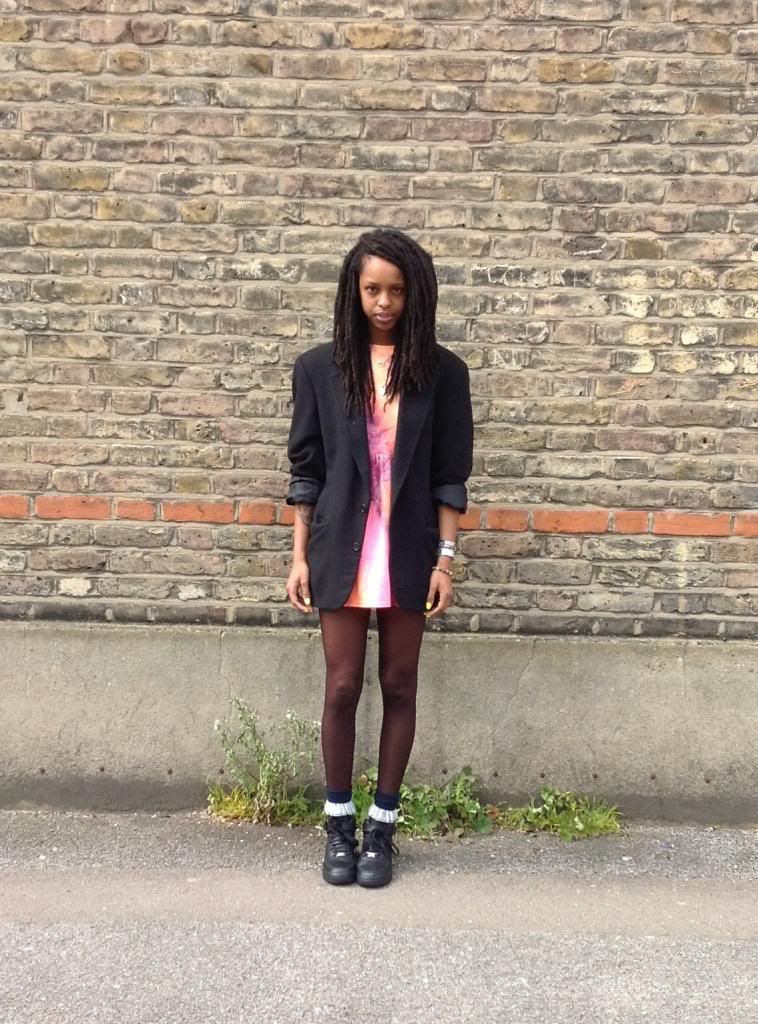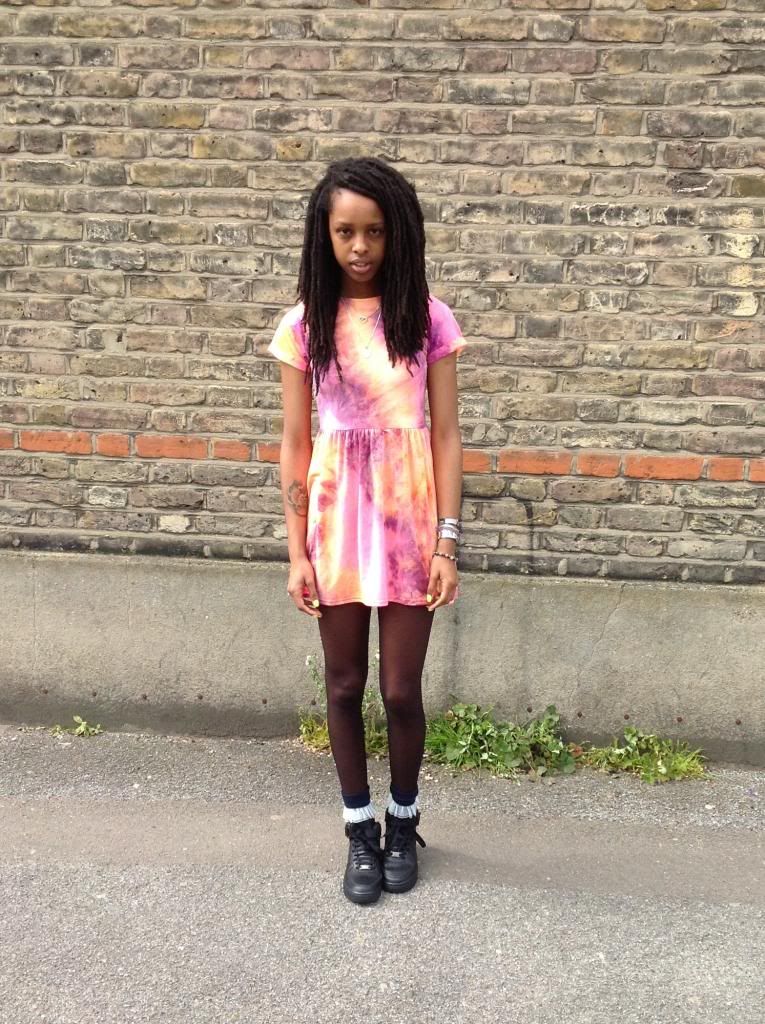 socks & nail polish - american apparel
i picked up this dress earlier this week in topshop petite, at 5'10 i'm fair from petite haha but i like that it fits just like an baggy t shirt. i haven't been into or bought anything from topshop for ages but they've got a few cute summer pieces out at the moment. i also bought these nike air force from the kids section of jd sports so they cost like half the price of the adults ones. i've disliked air force for so long; partially from working in office so having them thrown in your face by angry hoodlums on the daily, and also from living in north east london, million of kids under 15 live in them so on non uniform day that's alll i see haha. but since leaving office, and almost leaving college theyve grown on me, and i thought that if i pair them with frilly socks they wont look as 'ard paha, anyway i really like the way they look and they're so comfy :) all thrown together with my favourite blazer made me quite happy.
hope you all had a great bank holiday weekend! take care, ronan x