i'm good :) onto my last week of college now! i remember when i first started and i did my first week of college outfit posts haha. so much has changed since then and i was 16.. time seems to have gone so quickly! but i'm so excited for the summer holidays, it's already less than a month until new york now eeek. i just can't wait for the sun to come back, it was such a tease a few weeks ago when it was baking hot. to start summer today i decided to scrap the college uniform - like i follow it anyway haha - and wear denim; so this is what i wore today.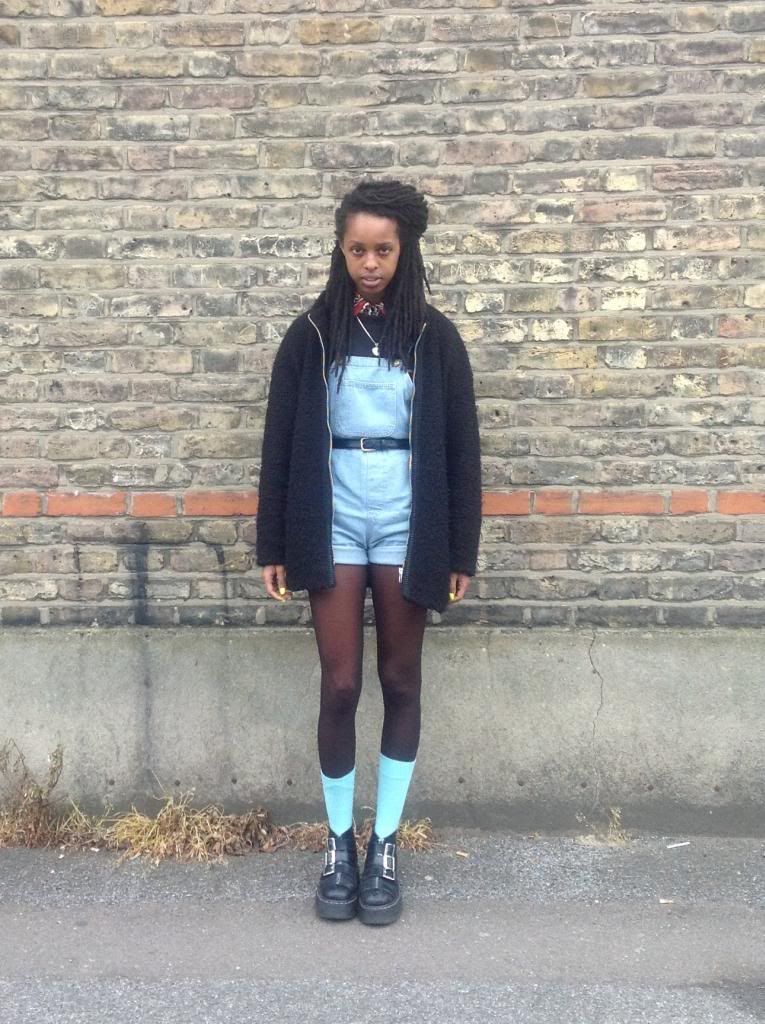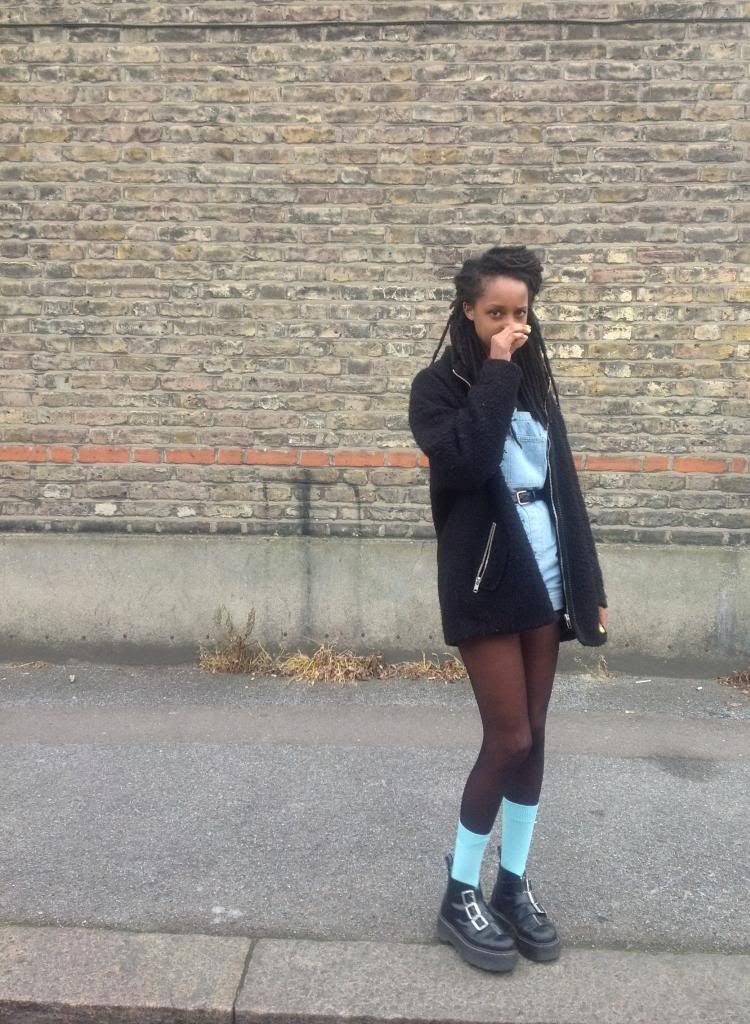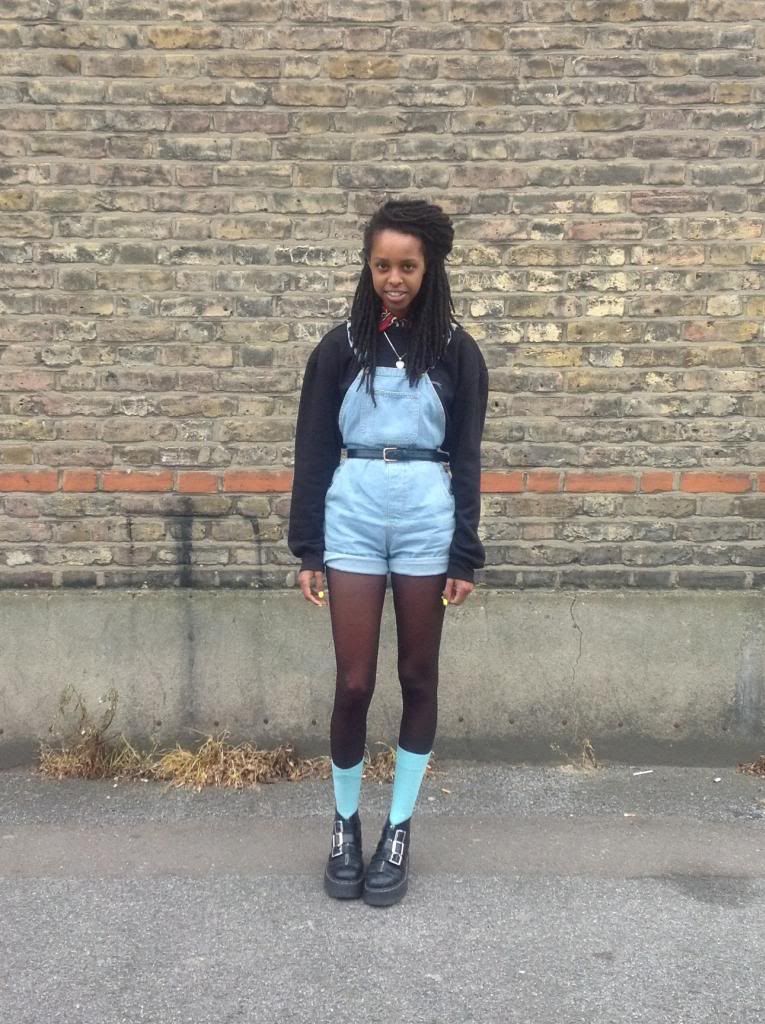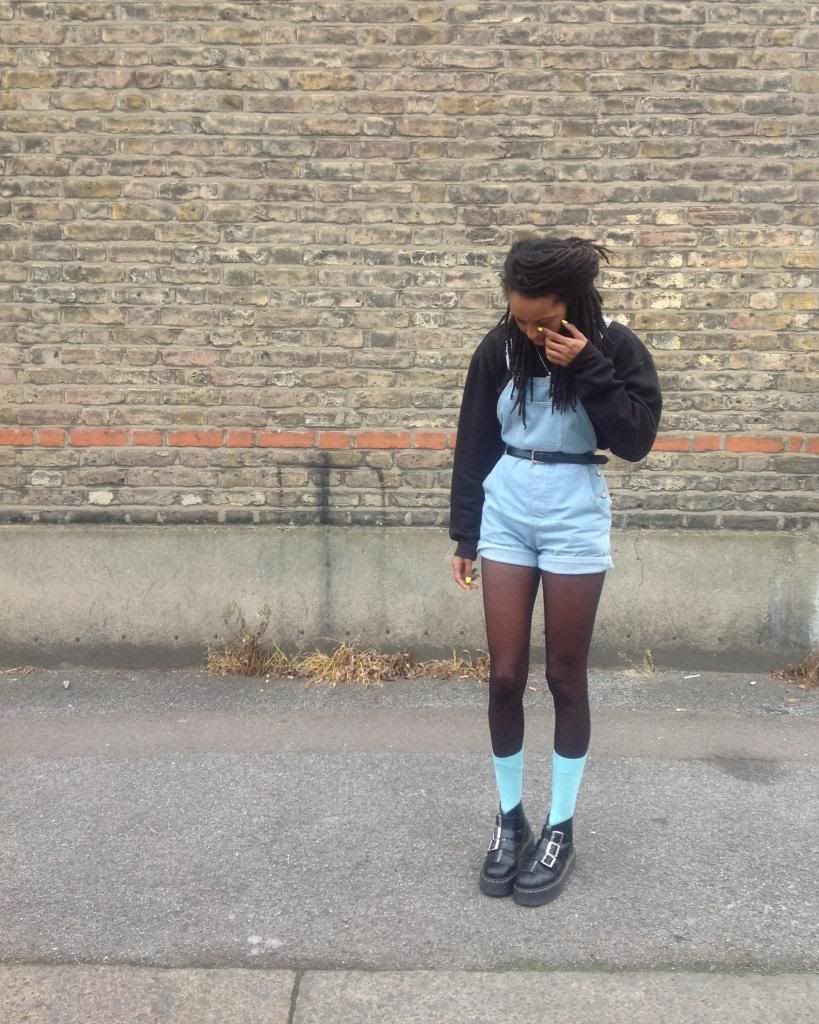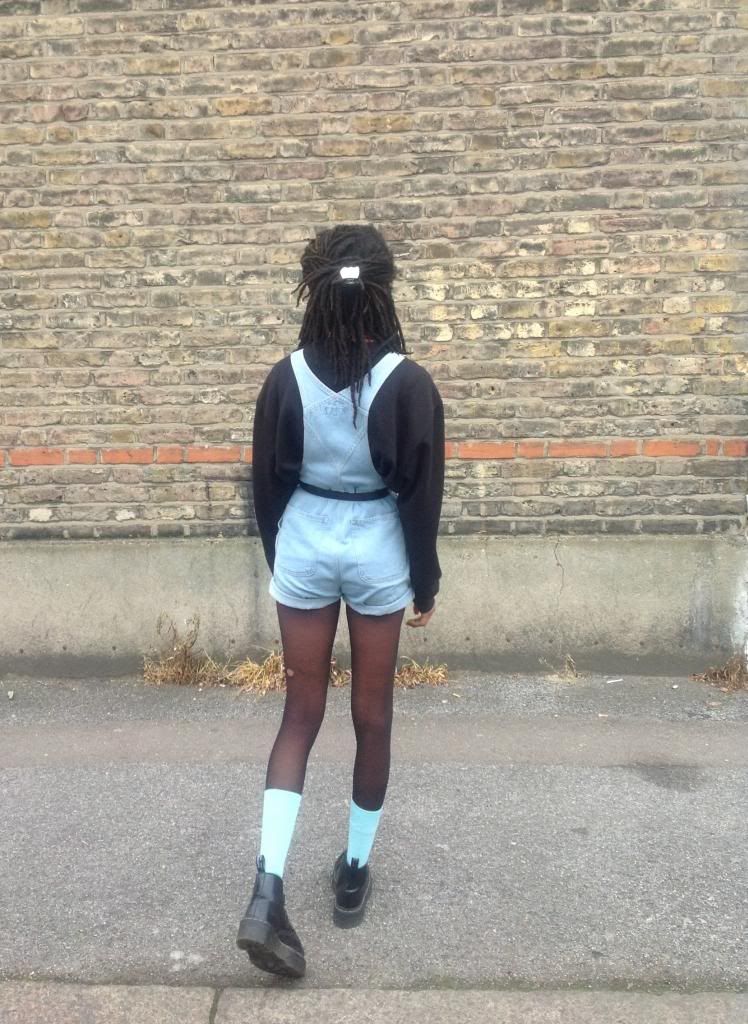 socks, shirt, belt, nail polish & dungarees - american apparel
dr martens x aggyness deyn aggy strap boots
i got these dungarees a few weeks ago and i can't stop wearing them. i know that i'll be living in them in summer with a little tee or shirt underneath. i paired them with my slazenger sweater today because i haven't worn it in ages and the weather looks a little cold. you probably can't tell in these photos but the zip on my right boot has broken so wont zip up anymore :( i took them to a cobbler and they said they couldn't fix metal zips so i've got to take them to dr martens to see if they can sort it out. i also tried out this quiffy hairstyle today, finally found a clip (i say found but i mean stole from my mum haha) that actually holds my hair up, it's so thick that i can never usually be bothered to try anything with it but i thought i'd go for something different today. i'm off to do an english essay now, it's only 2 weeks til my english exam eek and so i've got a lot to go over.
hope you've enjoyed reading and are wel1 :) ronan x