it is the day that hundreds of millions of people around the world have been building up to! and yeah it's been graandddd :D
before failing at making pancakes, and hours of excitement, my mum, dad, marcel, siobhan, janelle and i sat around in the living room, and for an hour and a half we opened all our presents one by one :) i got the most beautiful gifts! a jack wills water bottle which is amazing cos i neeeedddd something other than old lucozade bottles for water during athletics! a lovely nail design kit which means that nowwww as well as doing my nails in bright colours i'lll be able to do designs on them tooo :) i also got some lovely pearl design earrings for all my piercings
and i got these lovely necklaces. the scrabble one and little dog one are from "chelseadoll.co.uk" and they have loads of really quirky little pieces. the one in the middle is from new look. it's a little dimante frog :D very meee :D i also got some new over the ear sony headphones which are lush because they're supercool just like me ;)
then i got my entertainment for today- sims 3 on xbox 360! i'd heard that it's nowhere as good as the old ones or pc. but after 3 hours of gameplay i'd happily disagree! the only thing i'd say that isn't as good as the original sims one on xbox 360 is that it's only one player. but i was with my brother and sisters playing and that proved that it's stilll a fun game even just watching or taking turns:) it's really good because now you are completely in control of your sims. pick their dreams, personalities and everything! and you can design their whole houses which is new. i'm a complete sims enthusiast and it's a really really good game :)
------------------------------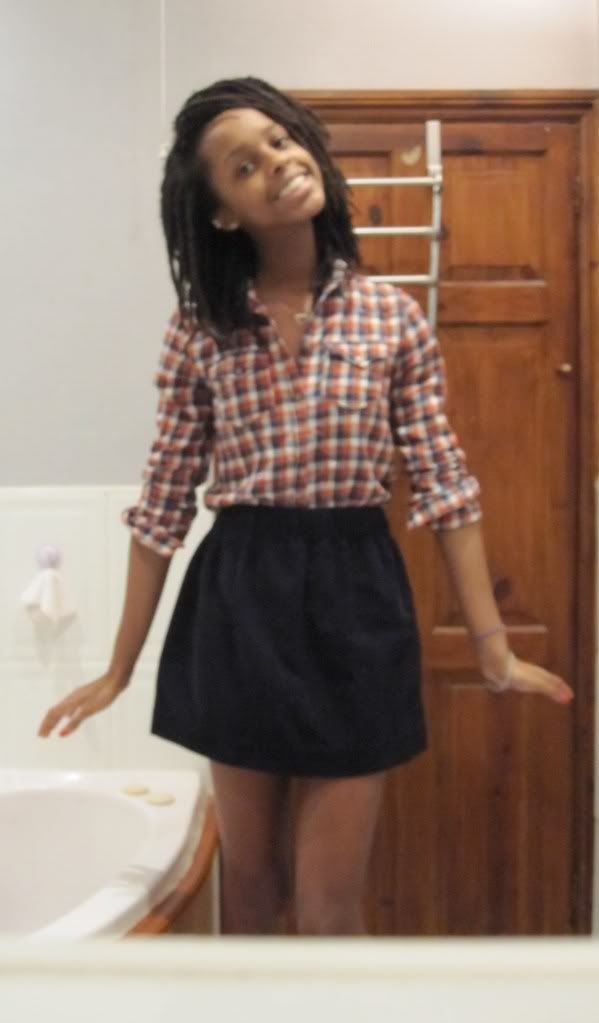 it seems like a lot for a skirt but it really seems to be worth the money. it's high waisted, comfortable fitting around my waist. it's corduroy and quite dark. i'm just over 5'10, a uk size 4-6. my waist is 23 inches and an aubin&wills/jack wills size 8 fits well :)
the feel of the material is soft and it's really good quality. here i'm wearing it with a check shirt from hollister (around £34 - i'm wearing an xs, but a s would be better because the arms are just above my wrist) i'd definately recommend it because it's casual but could also quite easily be dressed up and although it's quite short, it's not too short to be classy ;)
-------------------------------------------
next i got, cinderford wool skirt from jack wills - £69 down to £59 in the after christmas sale :)
http://jackwills.com/Store/ProductDetails.aspx?ProductRef=005866&Option=005866142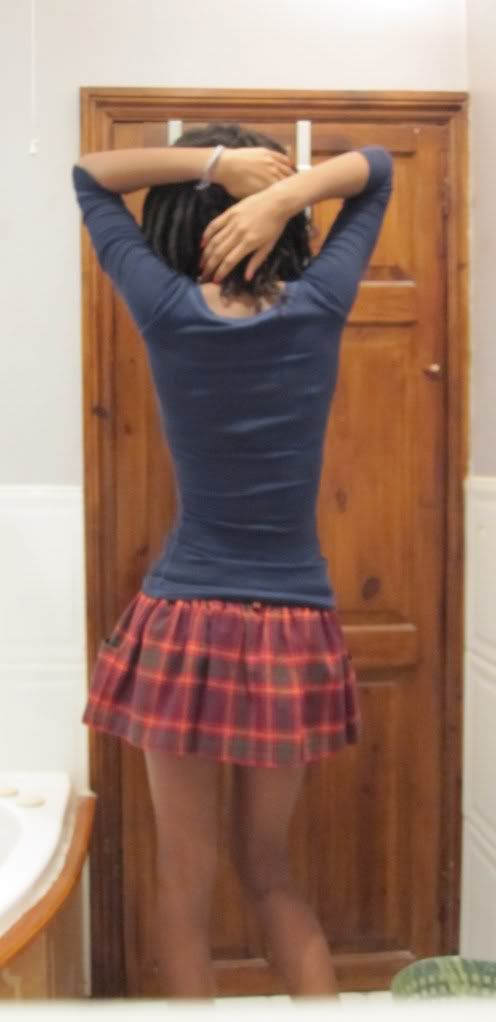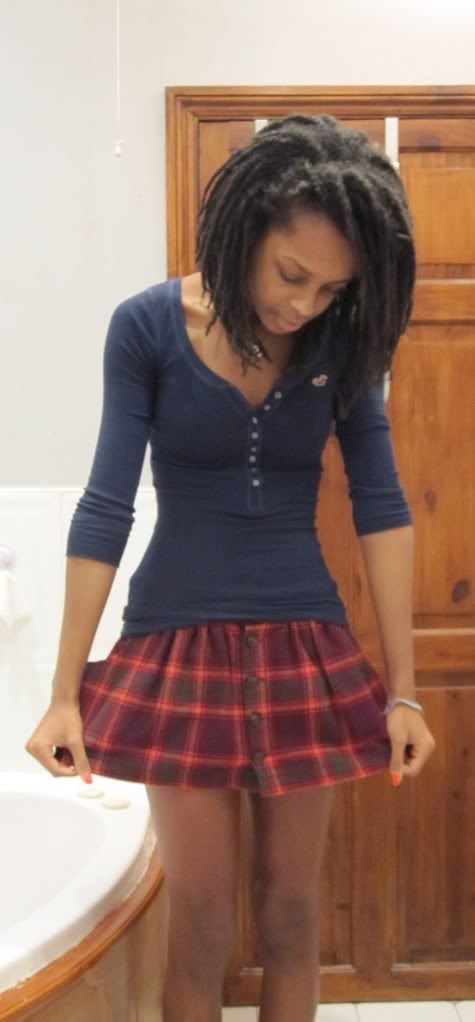 again seems like quite a lot for a skirt but it's an authentic wool, best of british skirt :)
it's thick and really good for winter. more casual than the last skirt but like this with the dark navy top i think it looks quite smart :) (the top again is from hollister and was £20. i'm wearing an xs)
the silky lining makes it really very comfortable :) to sit in as well. it has 4 brown buttons down the front which actually does up the skirt in addition to 2 buttons at the top (<- just under my top).
the only thing i think isn't fantastic about the skirt is that it's quite short and just about covers under my bum. but that's not a problem because when worn with tights or leggings you'd hardly notice :) i really like this skirt and the dark green and plum check is lovely :)
------------------------------------------------------
from siobhan :) knitted cable skirt - £12 - new look
http://www.newlook.com/shop/teens/clothing/knitted-cable-skirt_214065001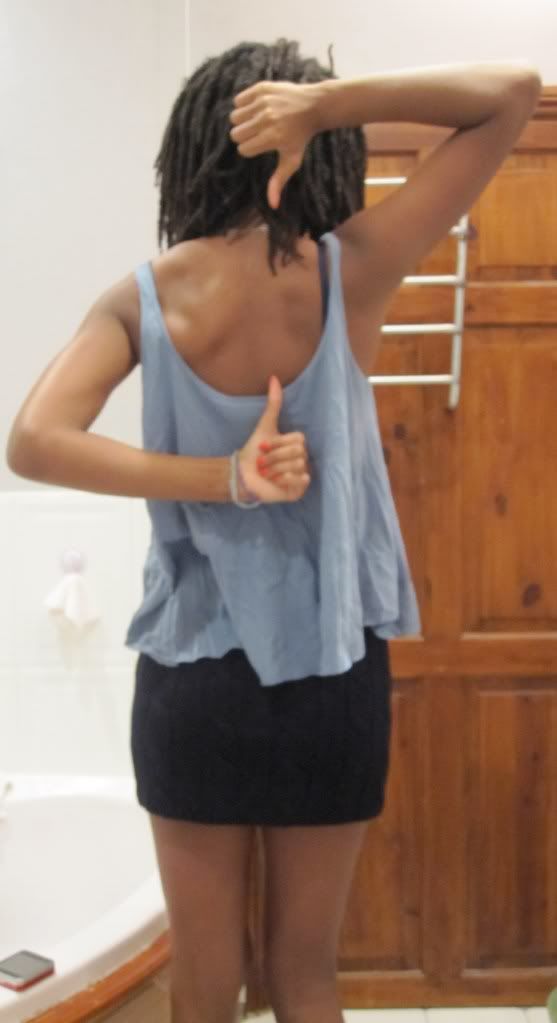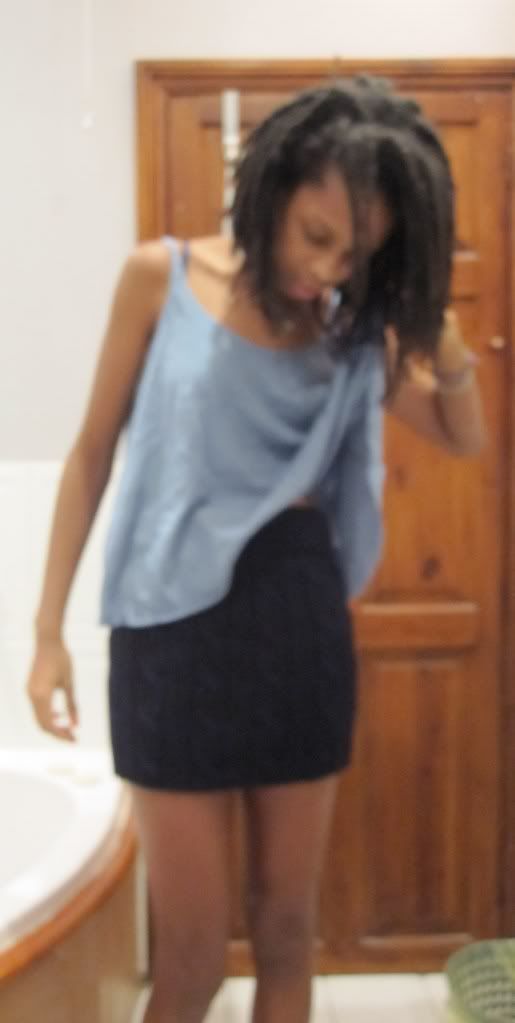 ignore my gappy fringe here :P this skirt is absolutely lovely in my eyesss! it's thick and knitted and lovely for winter and would be great with a crop top in winter! i'm wearing it with a vest top from topshop (size 8, no longer in stock) . in the picture on the left you can see that the skirt is high waisted but i prefer it under something :) i chose the vest top because the skirt is tight (but comfortable:D)
and i usually go with the rule baggy+tight not baggy+baggy or tight+tight. this was from the teens section of new look and is a 14-15 but i had to wear it with a belt so it's quite spacious and comfortable :) i really like the pattern on it and you could wear it with colours to make it stand out :)
------------------------------------------------
last but definitely not least- topshop faux sheepskin flying jacket - £78 -
http://www.topshop.com/webapp/wcs/stores/servlet/ProductDisplay?beginIndex=0&viewAllFlag=&catalogId=33057&storeId=12556&productId=1936543&langId=-1&sort_field=Relevance&categoryId=208526&parent_categoryId=203984&sort_field=Relevance&pageSize=20&refinements=category~[209750|208526]&noOfRefinemen
ts=1
, and fujifilm inxtax 210 polaroid camera - varied prices -
http://www.fujifilm.com/products/instant_photo/cameras/instax_210/

nowww this coat isn't usually me but i saw it and fell in love! neither are the leggings really :P bought them in like february and have only worn them once but i wanted to wear them to show that the coat goes with literally everything!
it's the length of a normal top and it's not cropped. i'm wearing a size 8 because i wanted a good arm length :) the leather is real which is good and the sheepskin is in all the lining of the coat not just where shown :) it's also really warm and unlike a lot of leather jackets it allows lots of movement without having to wear it in :)
the leggings i'm wearing are £29 jack wills.
the camera is a new version of a polaroid camera and although almost as big as my head it's really good!
it's simple and easy to use and comes with a photo starter pack and as you can see below the photo quality is good :)
-------------------------------------------------
here are a few photos from the rest of my christmas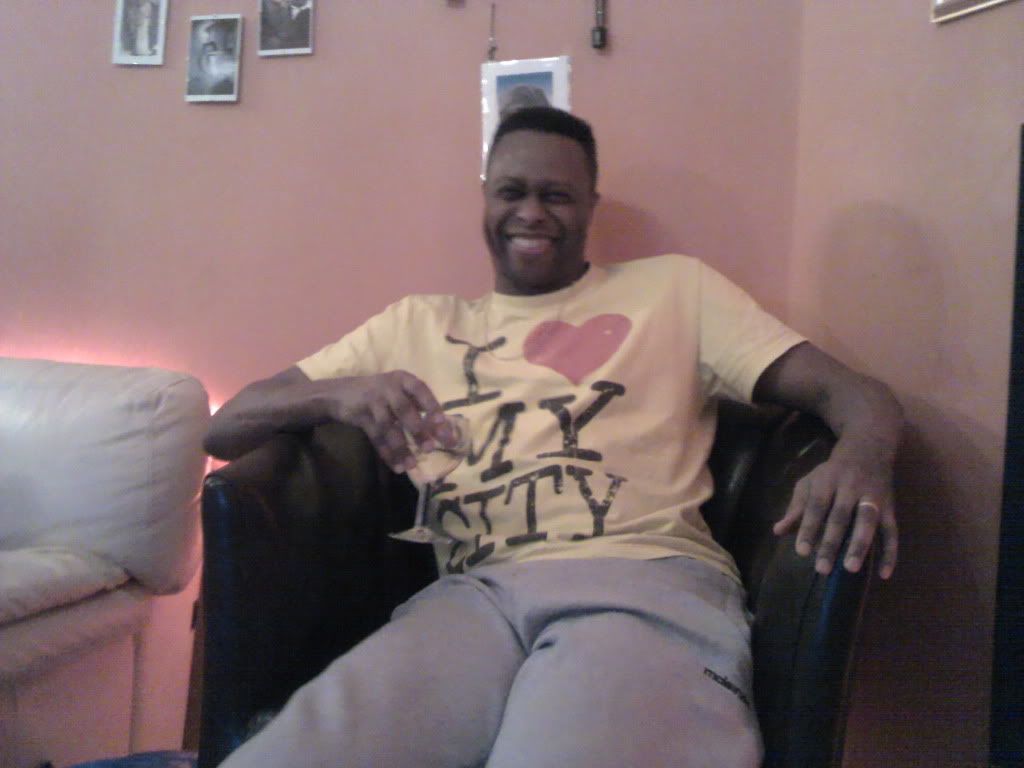 watching eastenders xmas special
marcel insisted his photo be the first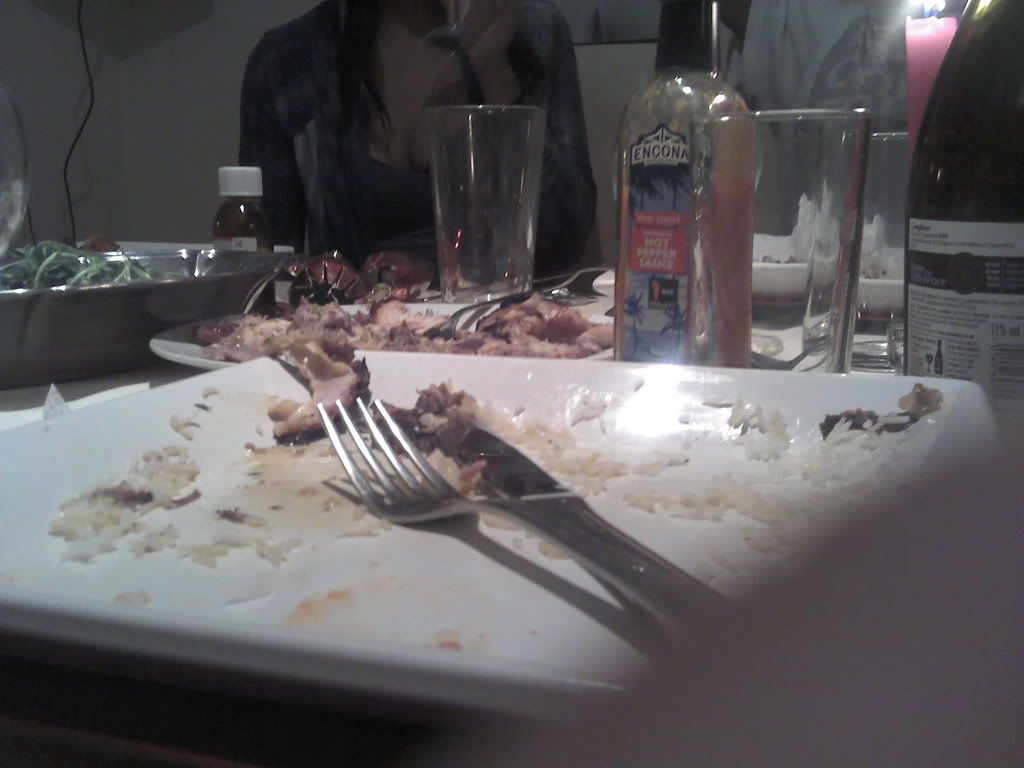 lapped up dinner!. rice cos i only eat one kinda potato :D



that's it for me today! i hope you had a lovely christmas. ronan xxx