how are you? all well i do hope! i've been having a fun time back in london and spent this weekend cooking, shopping and enjoying the rain (hahaha). this is quite a picture heavy post so i wont talk too much. just to show you the oufit that i was wearing yesterday when i got scouted to work in abercrombie and fitch! woohooo! i was stunned haha, and i went to my casting this morning so i'll find out if i got the job within 2 weeks! so excited :D it went well i think so i hope they felt the same :).
----------------------------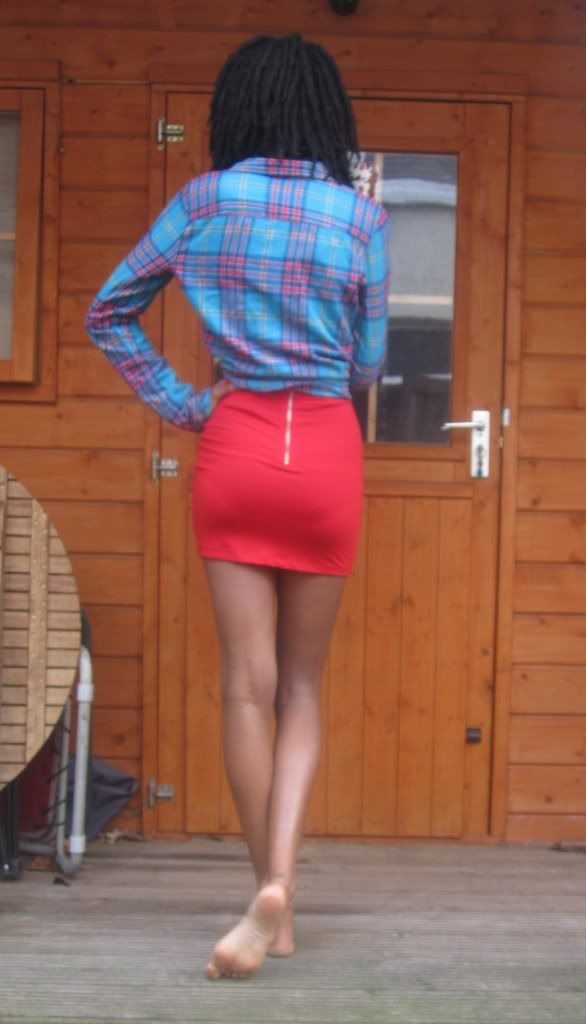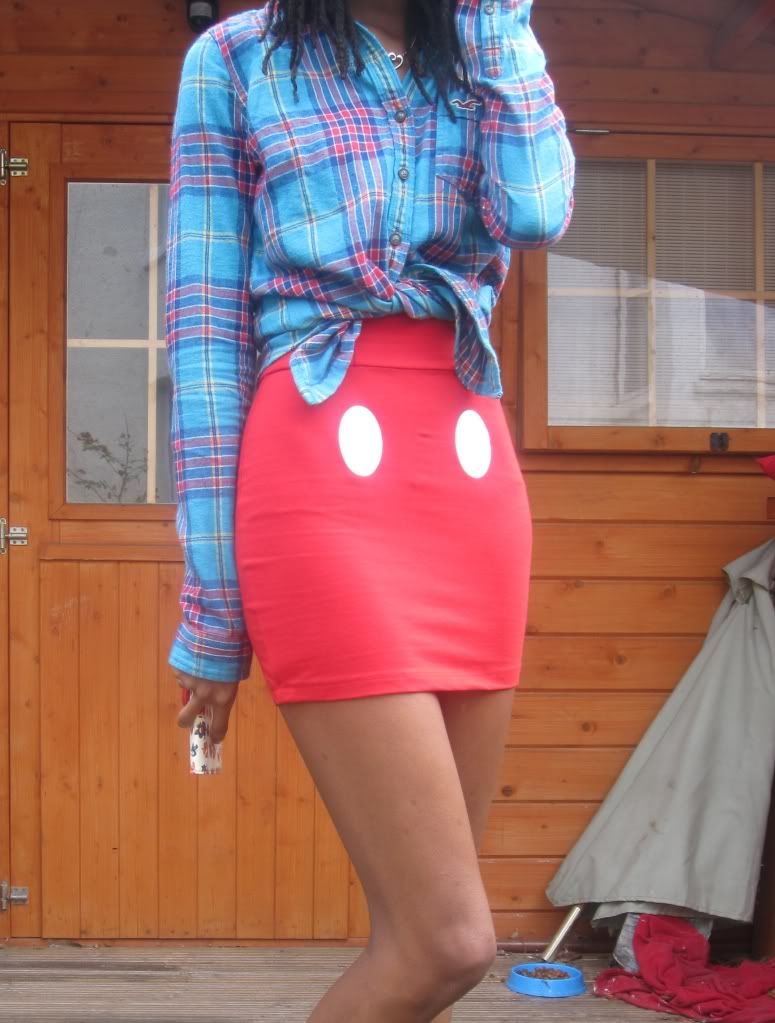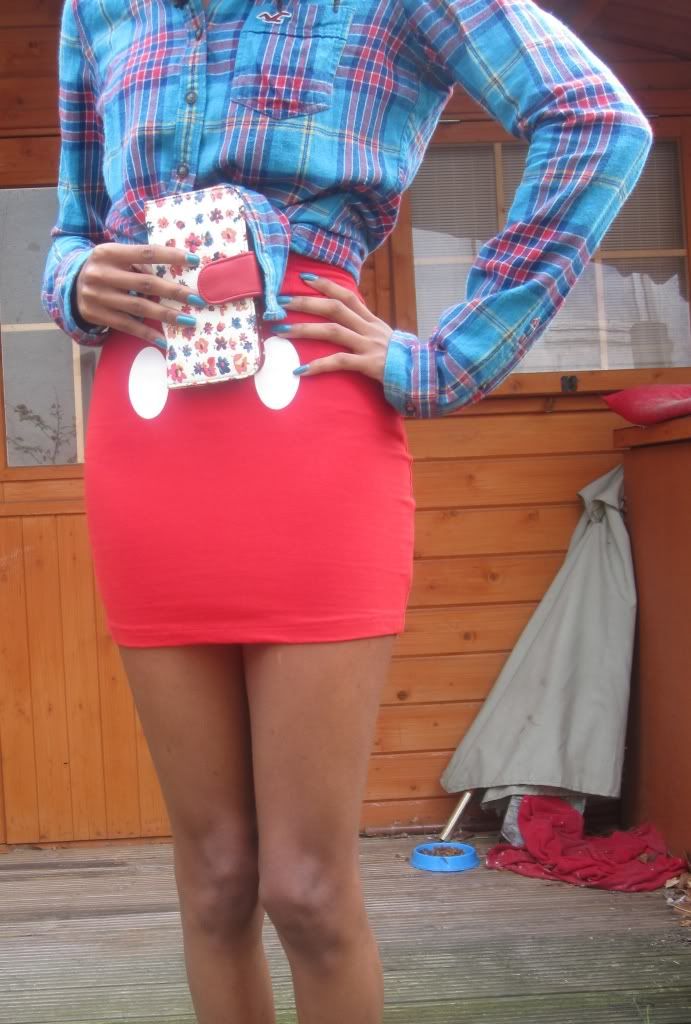 as you probably noticed, red and blue are 2 of my favourite colours to wear.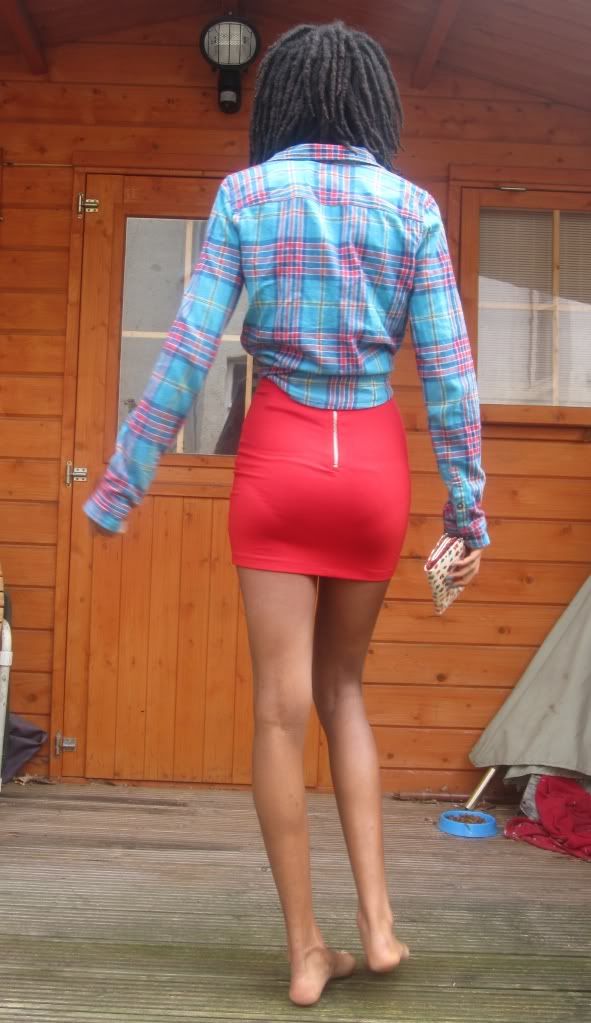 i love this outfit because it's casual and summery. i wore it with black tights and got caught in the rain yesterday but here without tights it's fab for summer!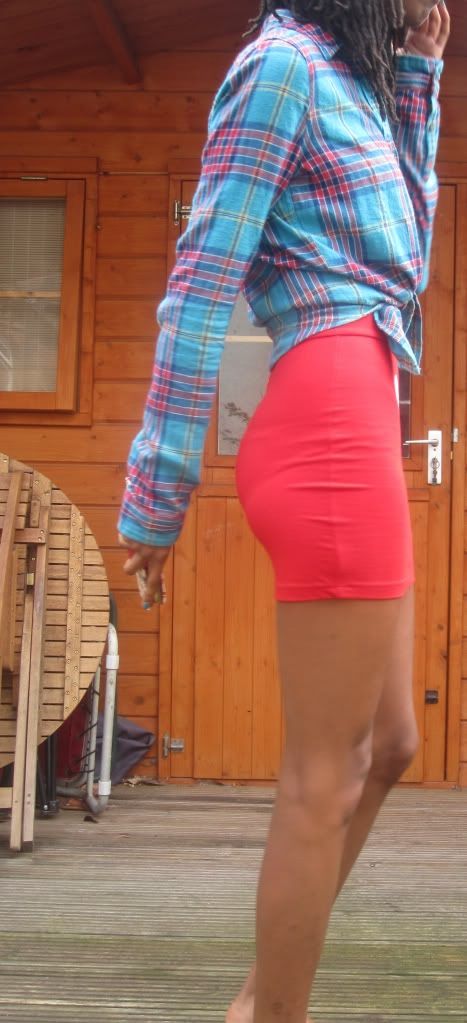 the skirt is really figure hugging and i think it compliments the loose fitting shirt well.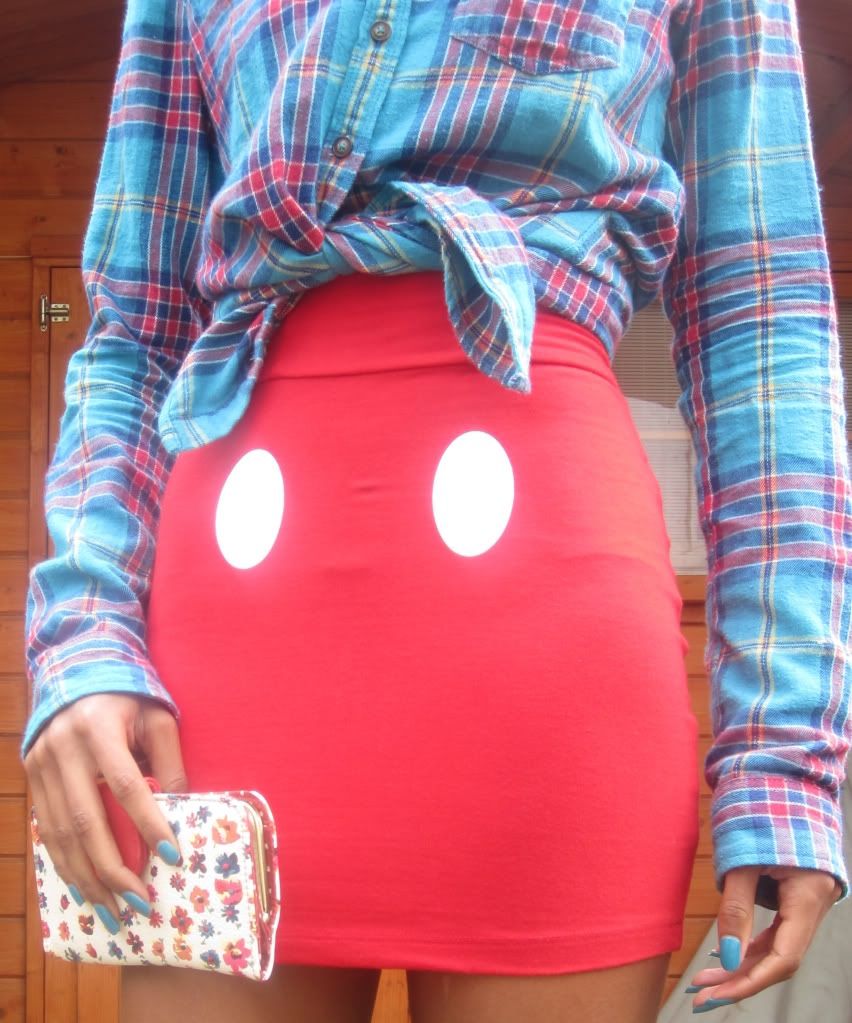 i treated myself to this purse from accessorize on the way back from my interview today. i really needed one and for £17 it was a bit of a rip off but i really liked it and decided to treat myself :)
---------------------------
so apart going to abercrombie yesterday, keisha renée and i went to westfields where we tried on these gorgeous shoes and dresses.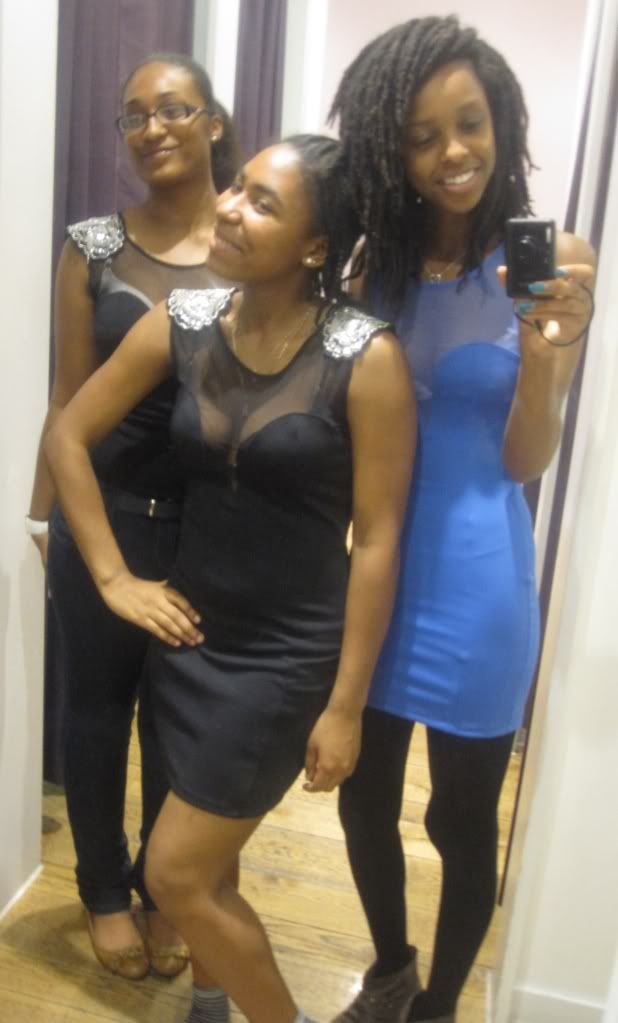 dresses- £55 and mine £45. keisha wearing it here as a top.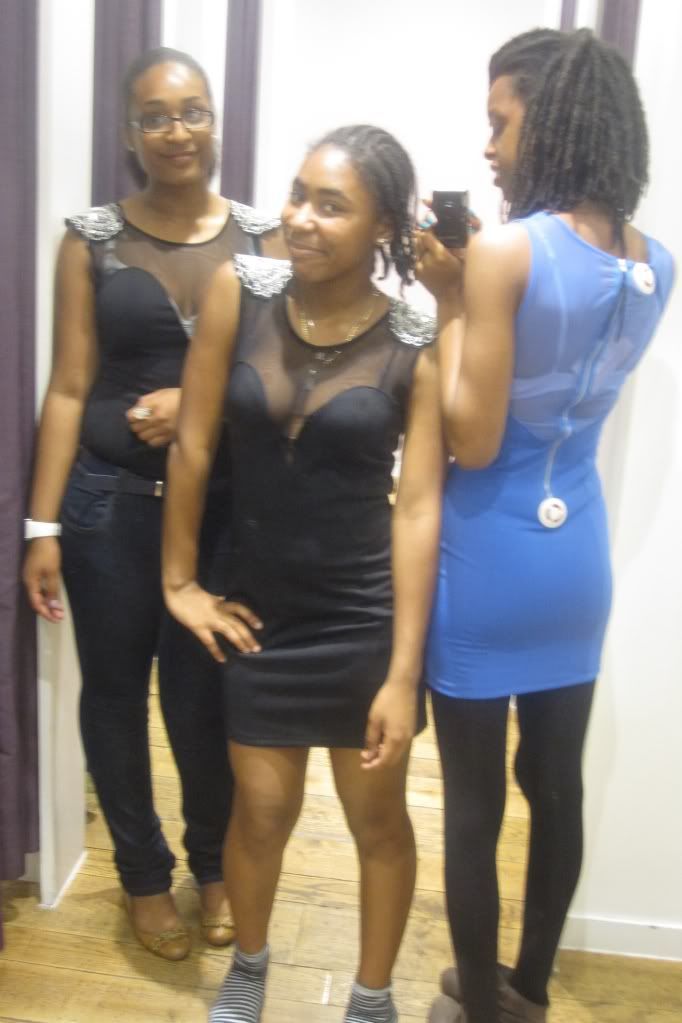 when we were changing, we were all crammed into one changing room and keisha slapped renee and in an attempt to push keisha over, renee and keisha pulled the curtain down so there i was in my tights and bra and renee in a top and knickers, we'd broken the changing room and keisha had to try and put the curtain up alone while renee and i laughed our heads off in the corner while trying to rapidly get our clothes back on!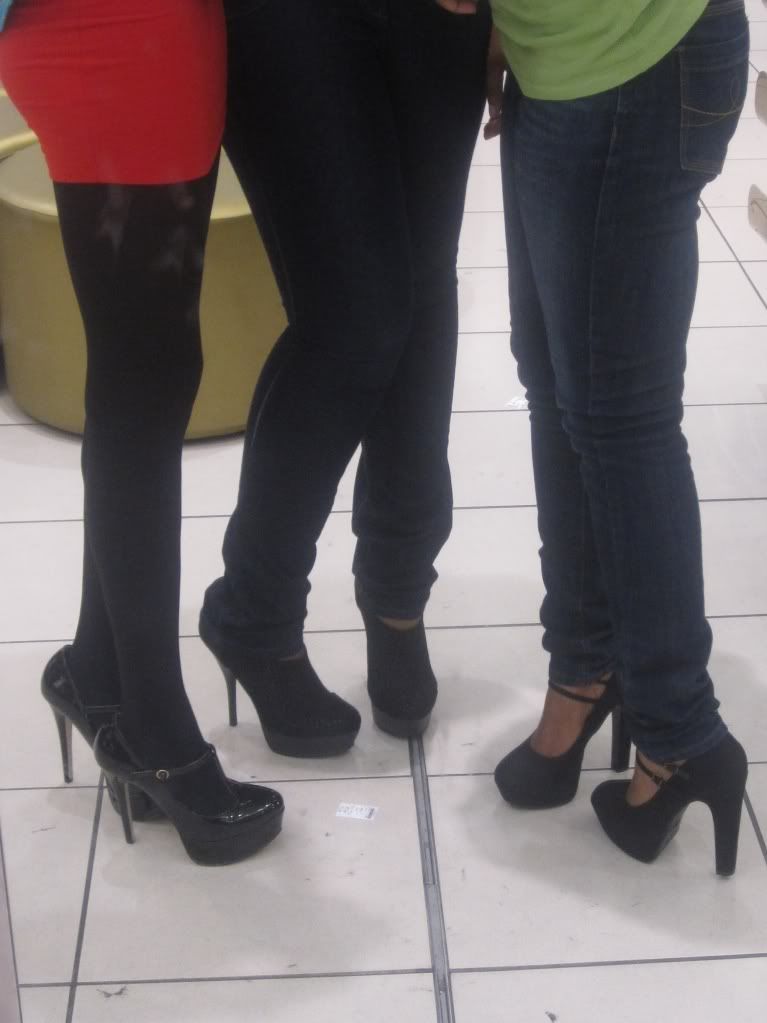 all shoes- new look. i was surprised i could even stand up in these heels, unfortunately i couldn't walk comfortably in them.. or at all haha. i could shuffle and that's about it :P
-------------------------------
so guys, i hope you've enjoyed reading today's blog! and i'll let you know if i get that job at abercrombie! :D ronan xxx