hey everyone! how are you? :)
i'm good, having a lazy sunday watching eastenders right now. popped to argos earlier to pick up some new board games (i love board games! :D) but to my dismay they didn't have hungry hippos, but we got articulate and classic monopoly because let's be honest, monopoly's no fun when you can't steal from the bank!
this morning when i woke up it was sunny and looked boiling hot! but as usual, i put on something for summer and it got a little chilly when i left home so siobhan draped her blazer over my shoulders and i looked like i was in the mafia :P anyway, it started raining and now it's all grey and gloomy outside so i decided to take some pictures while it was sunny in the garden.
-------------------------------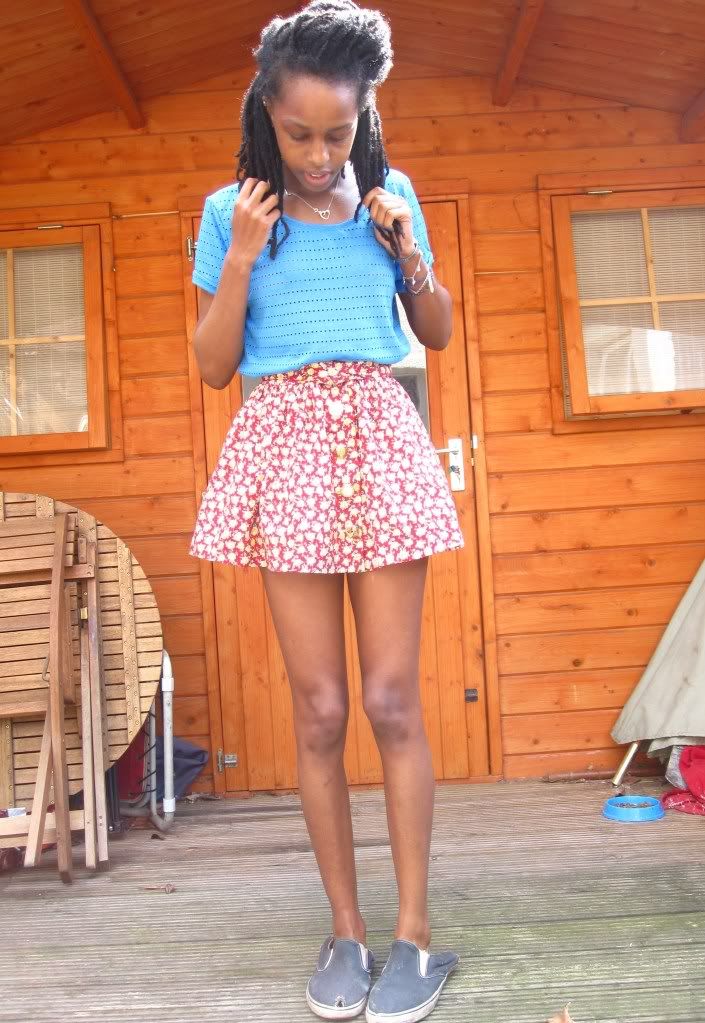 my camera and hair weren't working with me today so excuse the lack of head in my pictures.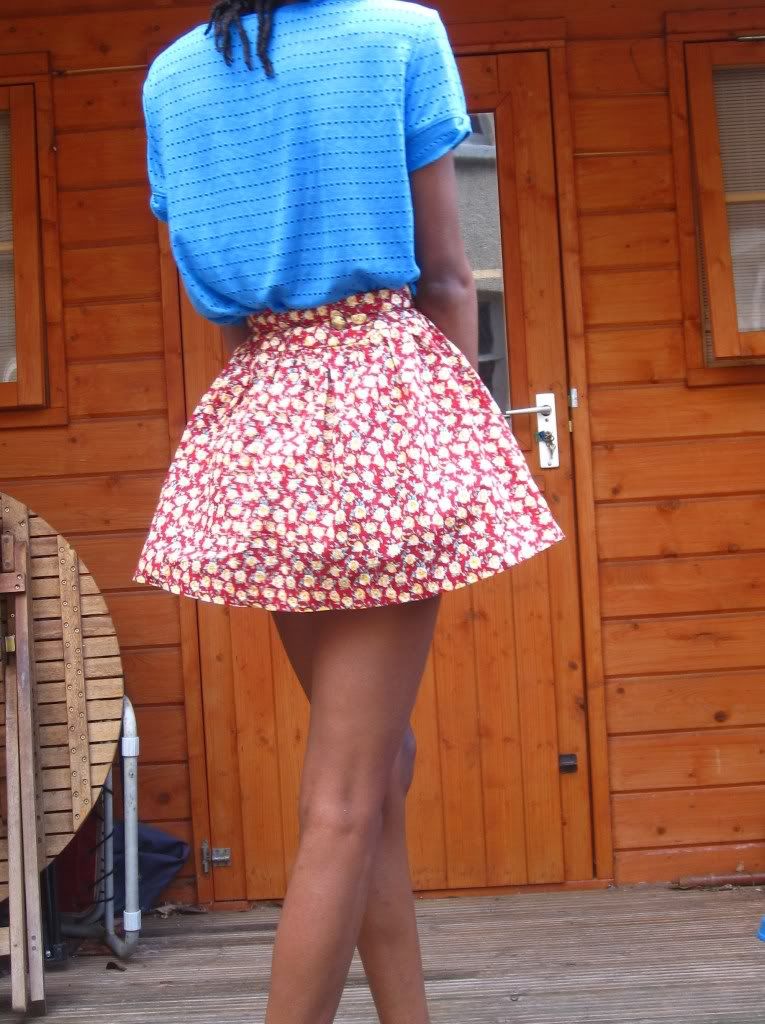 skirt - jam at the clothes show london
i love this skirt but it was a little big so i put a belt on and folded the top over.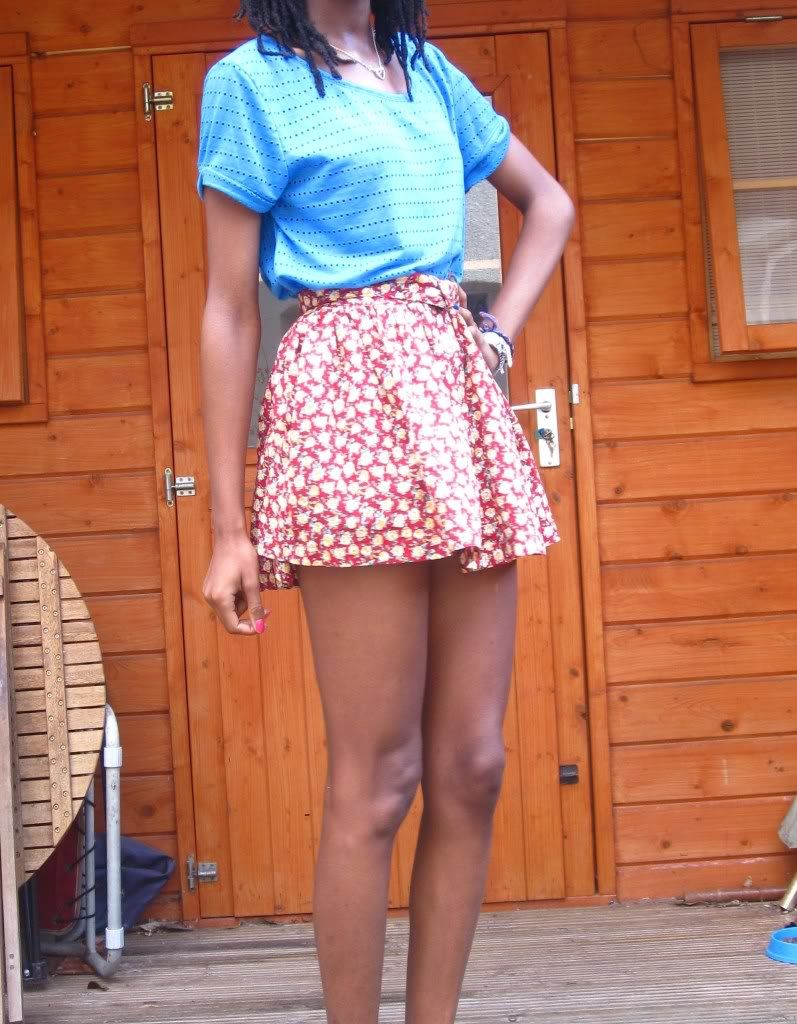 this actually made the skirt a tiny bit shorter which was better for me!:)
dad's old trainers - slipped on for taking pictures in the garden.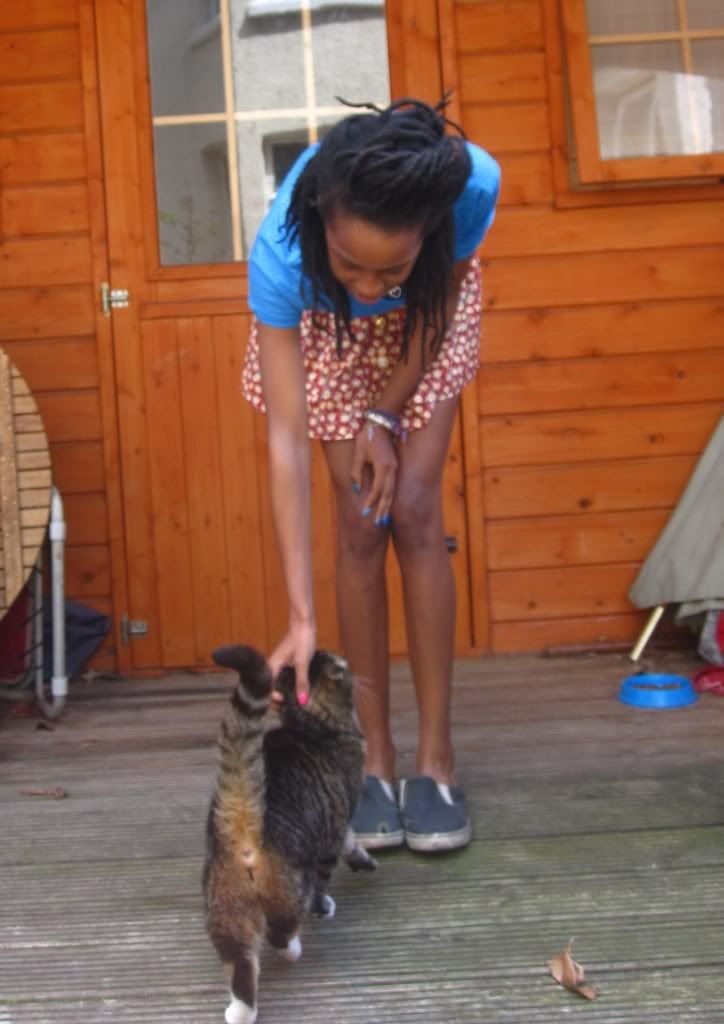 i've actually got my grey american apparel bloomers on underneath.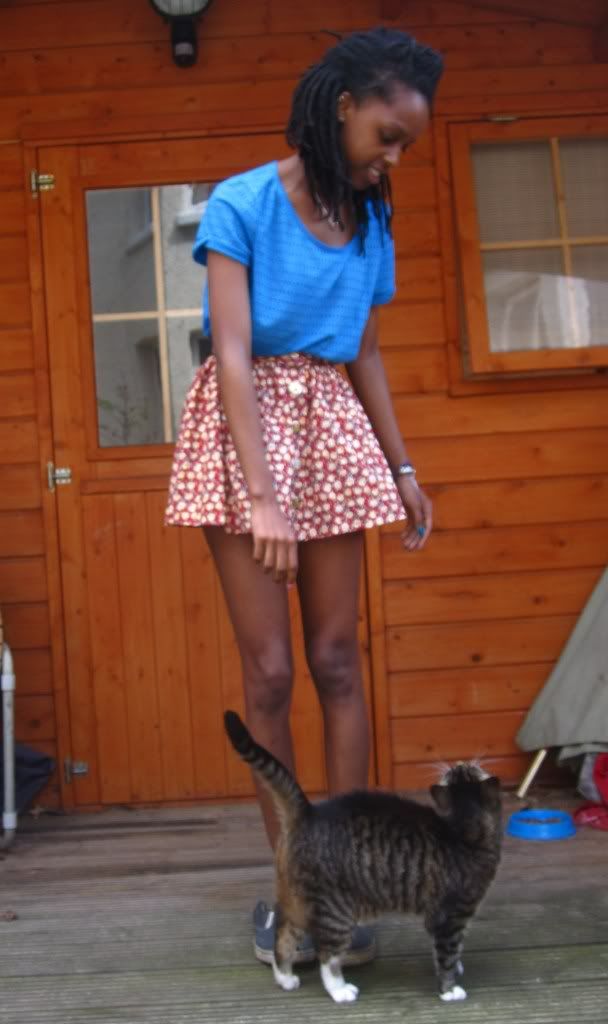 my blue top is a slouch fit so great for comfy outfits. ( i've got it on as we speak but i've swapped the skirt for leggings and whipped a hoodie over the top).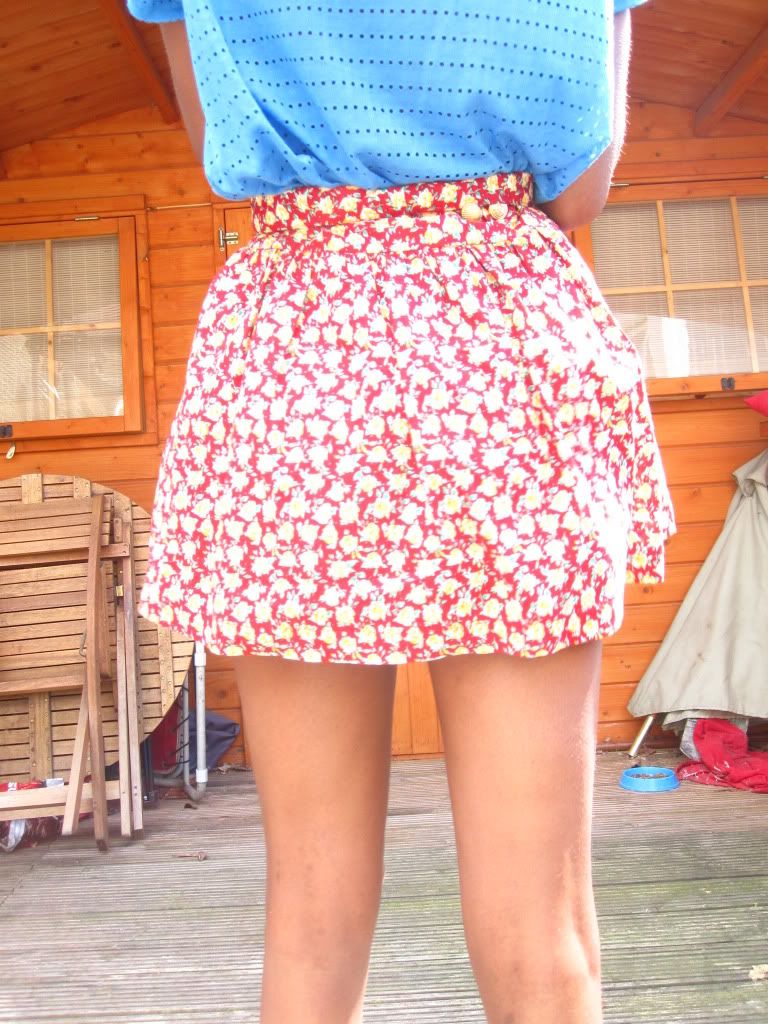 the little holes in the top make it different to just an average blue tee and i think the light colour compliments the bright red and yellows in the skirt :)
my favourite thing about this skirt is the buttons, the buttons are all different which is common with jam skirts. just makes it that bit more unique :)
------------------------------------
so i hope you've all enjoyed reading today's post! and if you're in london are all okay after the tottenham riots yesterday. also i'd love for you to nominate me for the cosmo blog awards! click the badge on right of this post to, means a lot :) have a really lovely sunday and a great week to come! speak soon :) ronan xxx