hope you're well :) another quick post from me today because i'm really tired for some reason! rise of the planet of the apes was absolutely amazing! i definitely recommend you go and see it, the animation was so realistic and the plot and storyline were awesome! although i'm afraid to say that malfoy (from harry potter :P) was playing an evil character and i thought he was gonna be nice!
anyway haha, today i went to catch up with some friends and we watched the proposal which was good, and a cinderella story.. i used to be a big lizzie mcguire fan haha! this is my outfit for vest top week day three! -sorry about the in-bedroom photos again today, dinner was ready and i wanted to take them quickly but i hope you enjoy anyway :)
----------------------------
vest top - gift from mum - mango
snood - gift from ruby - accessorize
not that i'm biased or anything, but if you're looking for a staple bodycon dress (strapless or strapped available) you should get one from siobhan because they're made from the finest materials, handmade and bespoke to your body!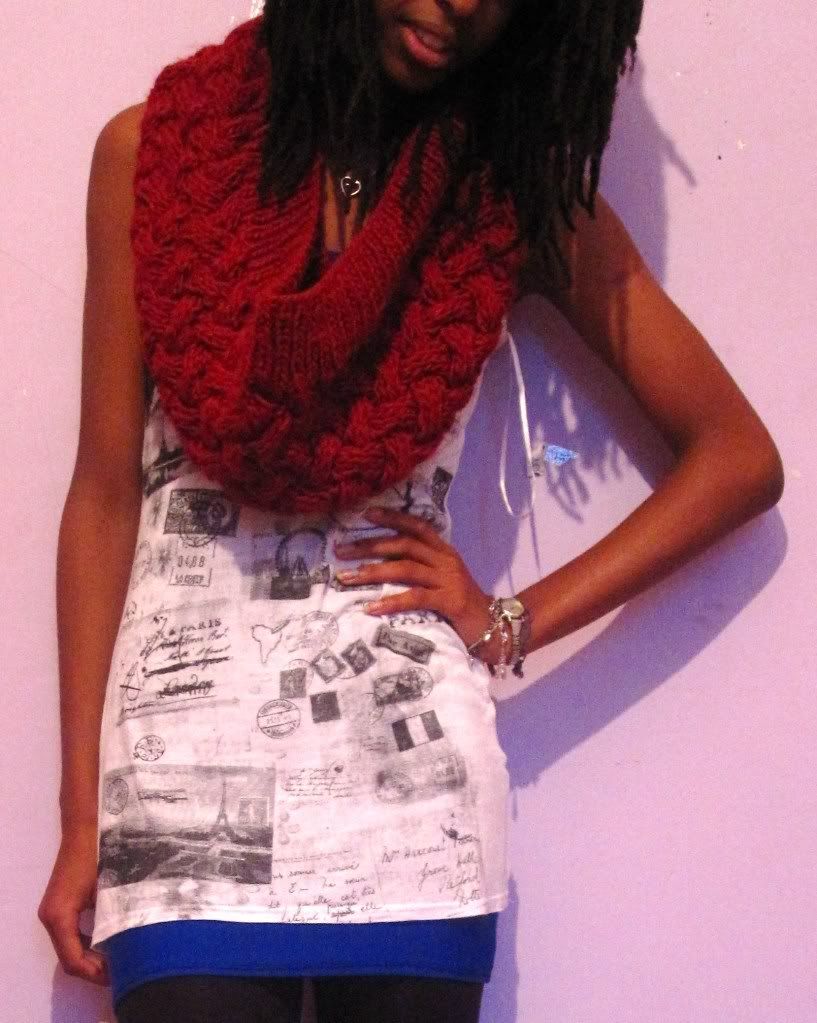 i love this vest top and the stamp/travelling print is really unique and lovely. i decided to wear it with this red snood to give it a bit of colour, and also because it was too cold to wear the vest top alone but too warm for a jumper so yeah.
---------------------------
so what do you think of my third vest top outfit? :) and i hope you've all had a lovely week so far! also, honestly go and see rise of the planet of the apes, it's one of the best films i've seen in a long time! i really want to see the inbetweeners soon as well, do any of you want to as well? :) hope you'e enjoyed reading today! ronan xxx