how are you? :) today was such a beautiful day, one of the warmest days of the year i believe! i went for a boat ride with some friends and ended up doing most the rowing :P then we went to an ice cream parlour and i had some delicious lemon sortbet.
so as part of my "wear all my clothes or i can't buy any more" scheme, i decided to my vintage levi shorts which i got from the vintage store, as mentioned here. so i'm just going to show you my outfit, janelle kindly took my pictures again so i hope you enjoy :)
--------------------------------
tee - urban outfitters - birthday present from keisha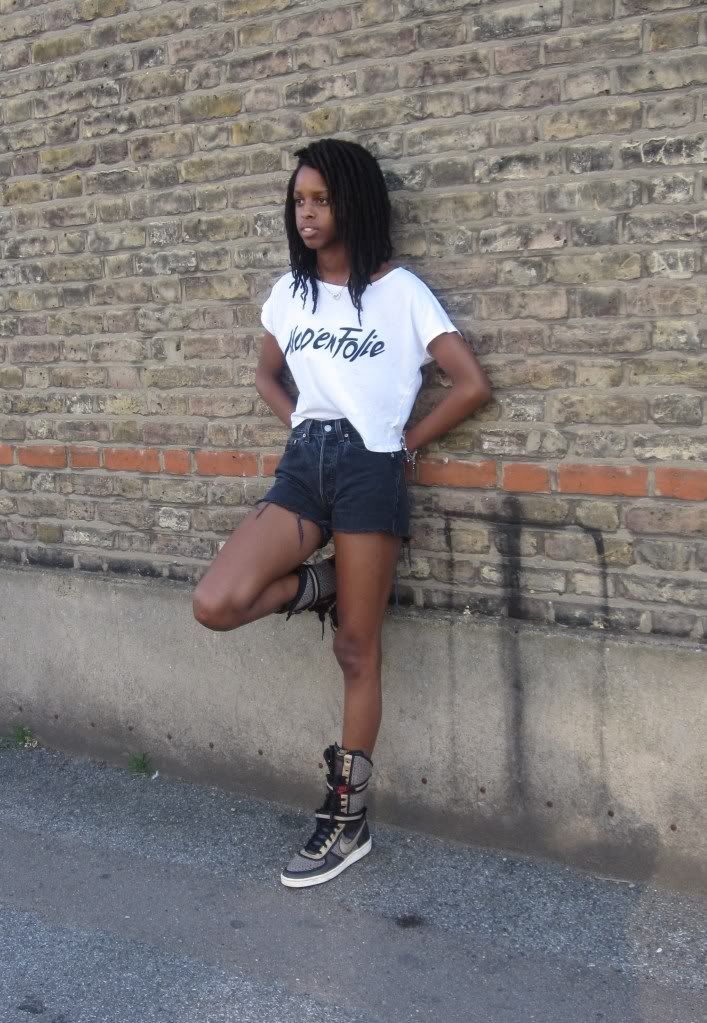 shorts - the vintage store
trainers - special edition nike vandals
siobhan bought these for me on ebay for me brand new a while ago and i don't wear them much because i think they're so nice that i can never find an occasion for them.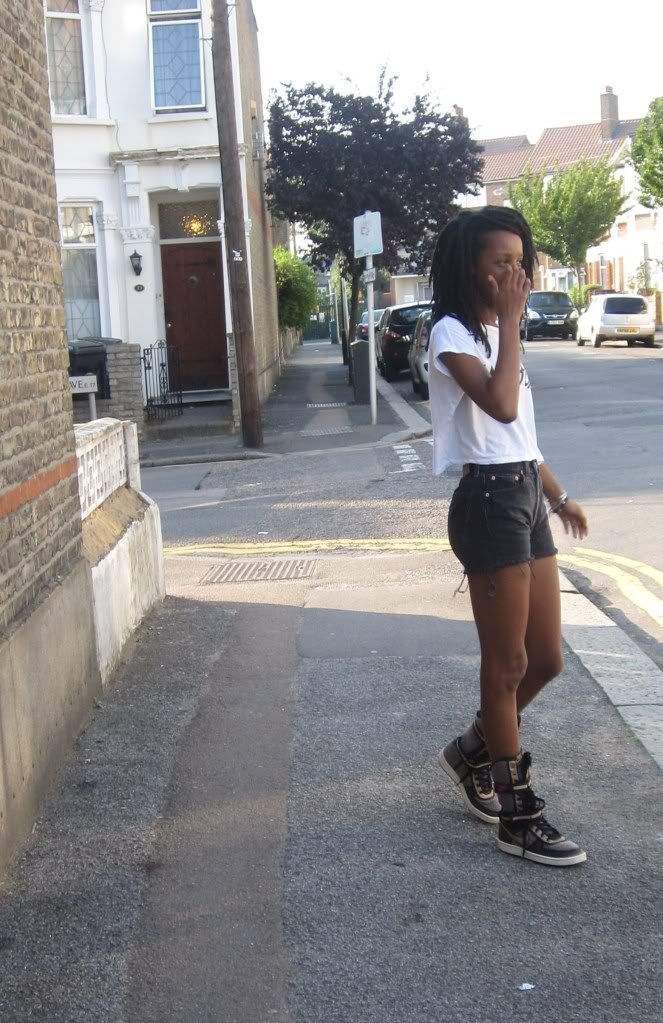 but then i decided to wear them because i thought, they never get a wear and they deserve to see the sun :P i think this outfit would go perfect with my (or soon to be my) jeffrey campbell boots.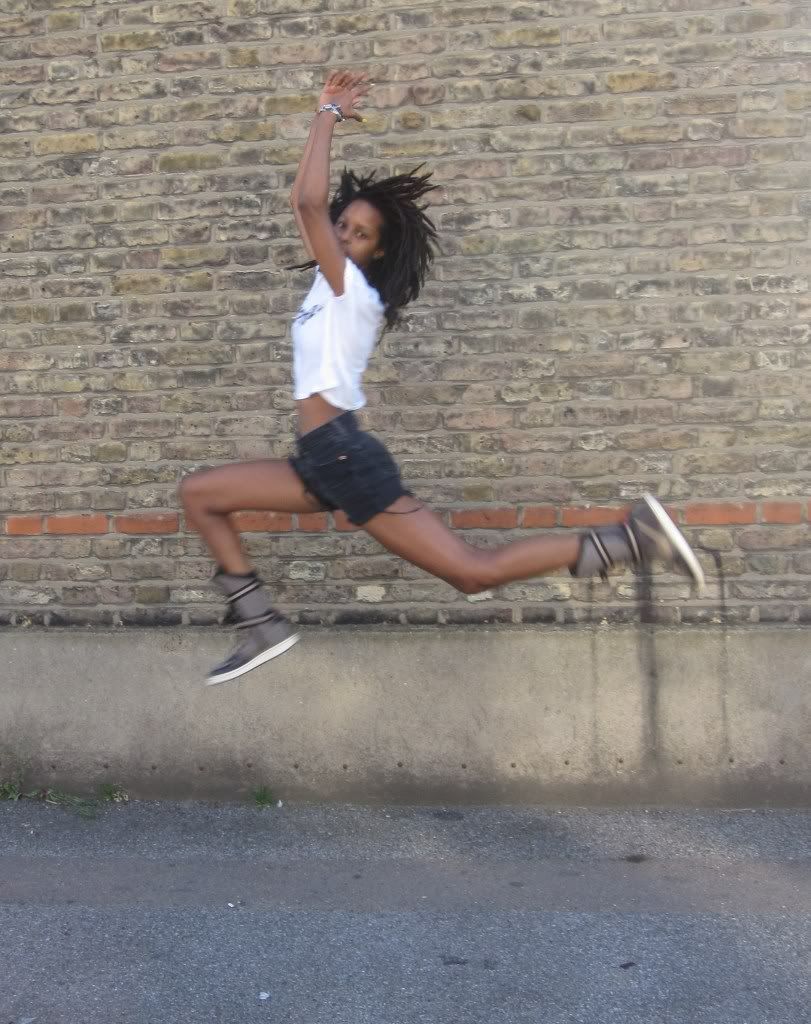 i decided to wear this tee with these shorts because i didn't want anything to overpower them, but to compliment them and i think it works quite well.
yellow nail polish - barry m.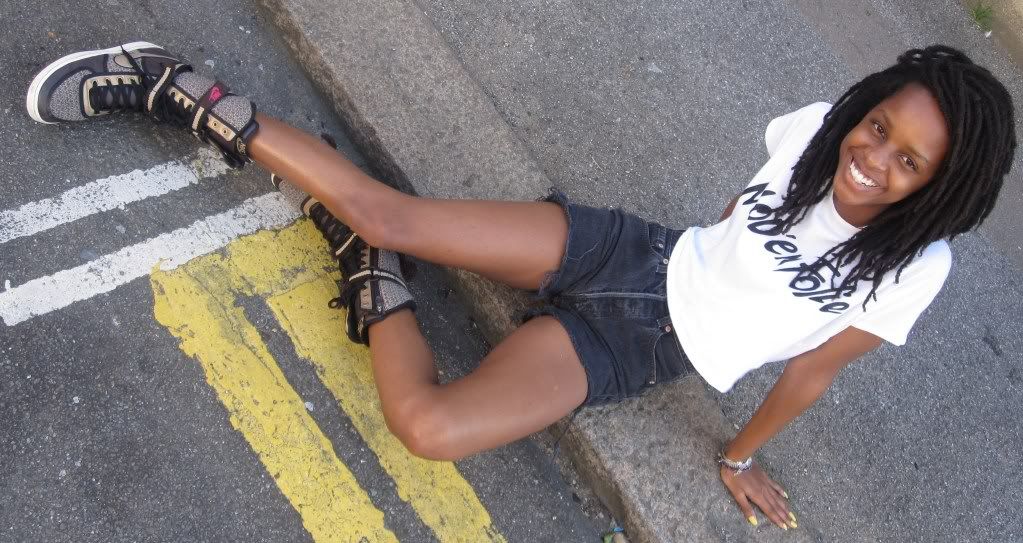 i love the ripped effect on the bottom of these shorts instead of a fold up because it makes them more authentic and each pair is different.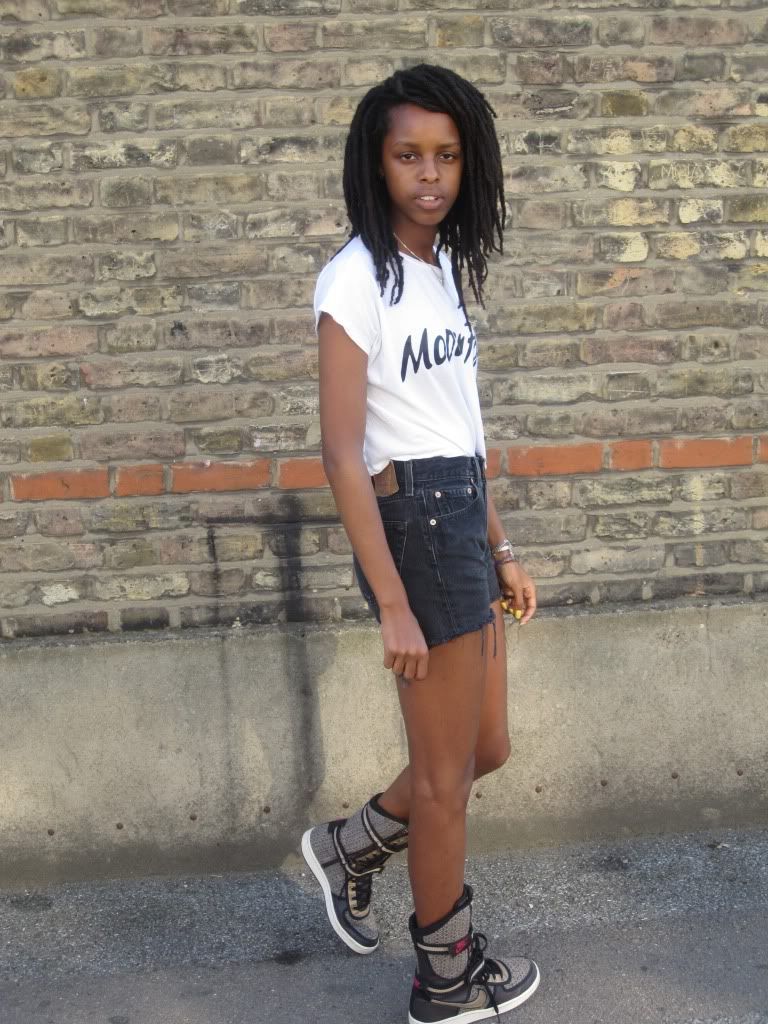 i think a thick black leather belt would go with this too...on my to buy list :)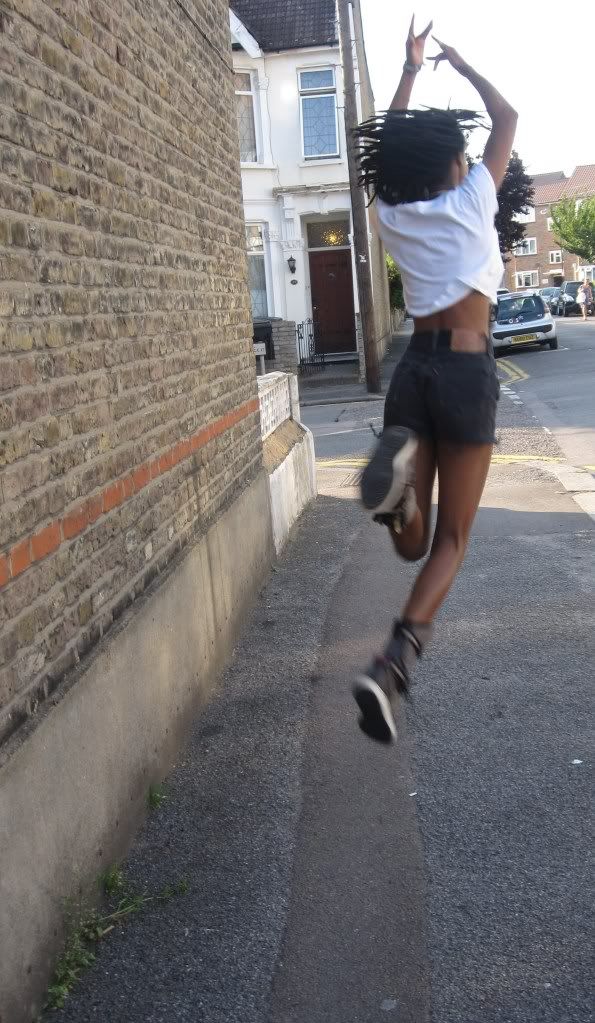 --------------------------
thanks for reading, and thanks for all your lovely comments! oh also, you may have noticed that i've entered into the cosmo blogger's awards 2011 for new fashion blog, show me some support and nominate me? i know it's a long shot but i thought i might as well give it a go!:) you can do so by clicking the badge on the right hand side of my blog near the top. thank you! hope you've enjoyed today's post :) ronan xxx