how are you all today? :) i'm so tired and i haven't even done much today, the british weather decided to remind us that we're still in britain and that the sun wont be staying long. so i decided to have a duvet day and only leave bed to get snacks then go to athletics. it was a nice relaxing day though.
just a short post today to show you my outfit which i actually wore yesterday to the hampstead heath lido (which was lovely but jam packed!) then i went out with family and got home when it was too late to take pictures, so i waited until the rain stopped today and janelle took some for me but as you'll see, it's a little gloomy out :( also, my brocycle borrowed my camera and changed a load of settings (as they do 8-)) so no jumping shots today :( but they'll be back soon, promise ;)
----------------------------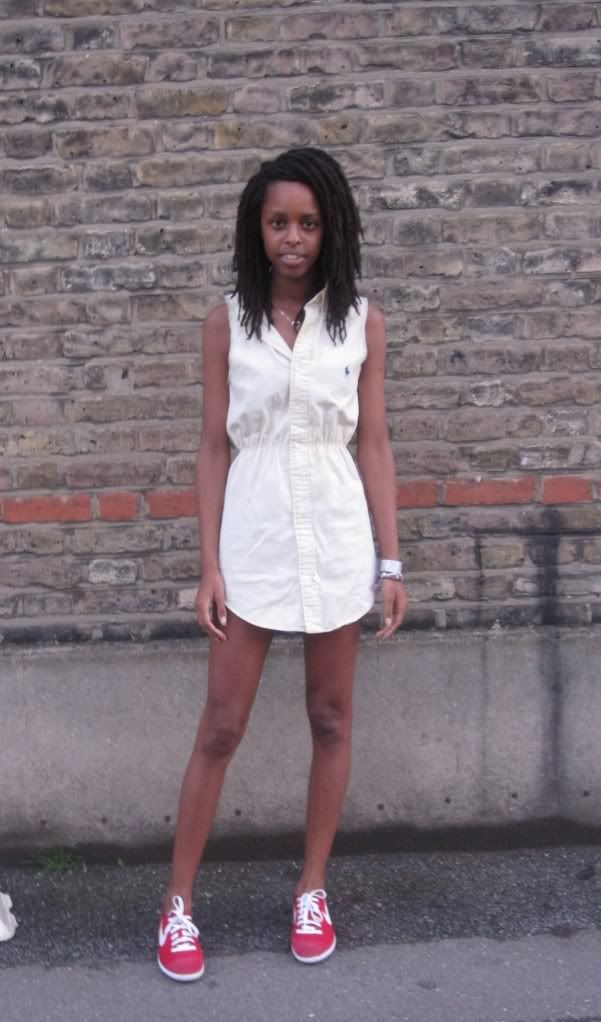 reconstructed dress - the vintage store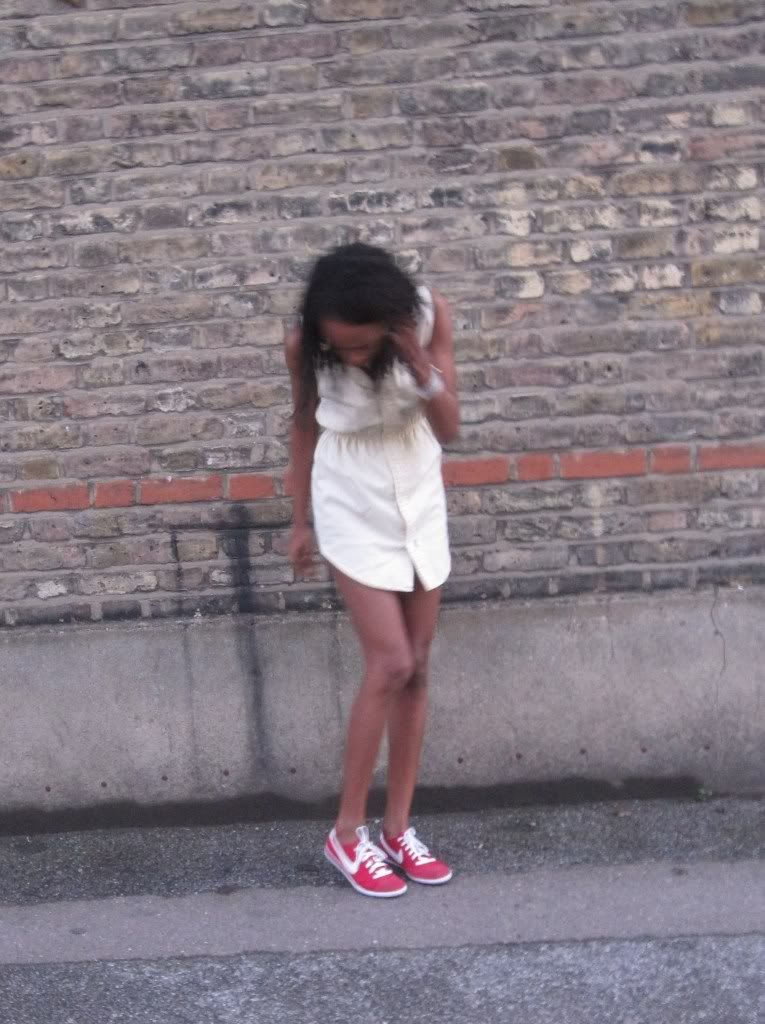 bloomers - american apparel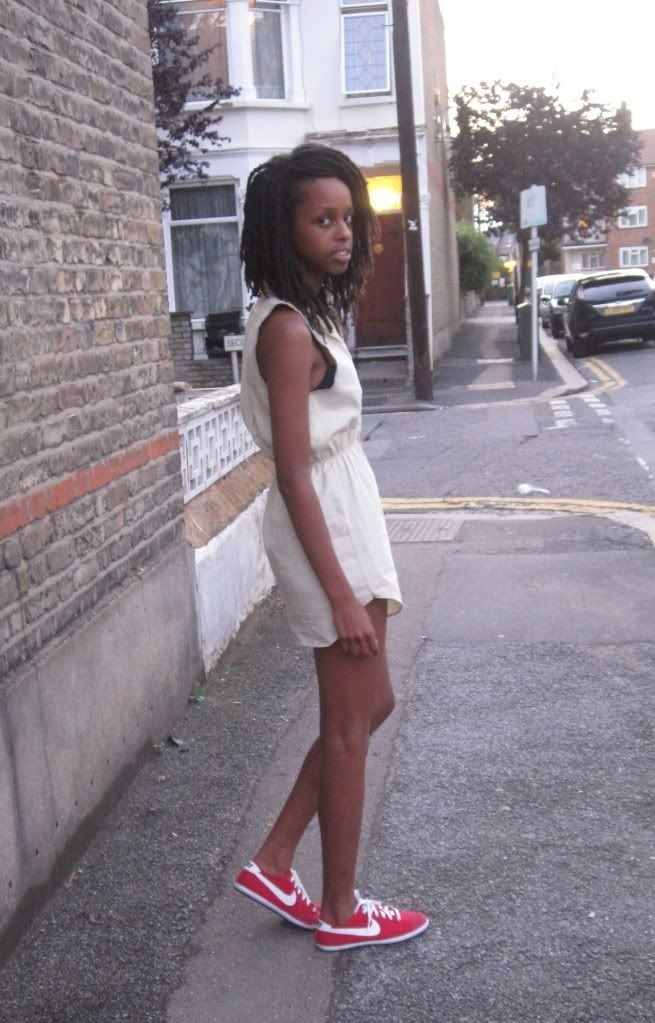 i love this dress, i'd never seen anything like it before the vintage store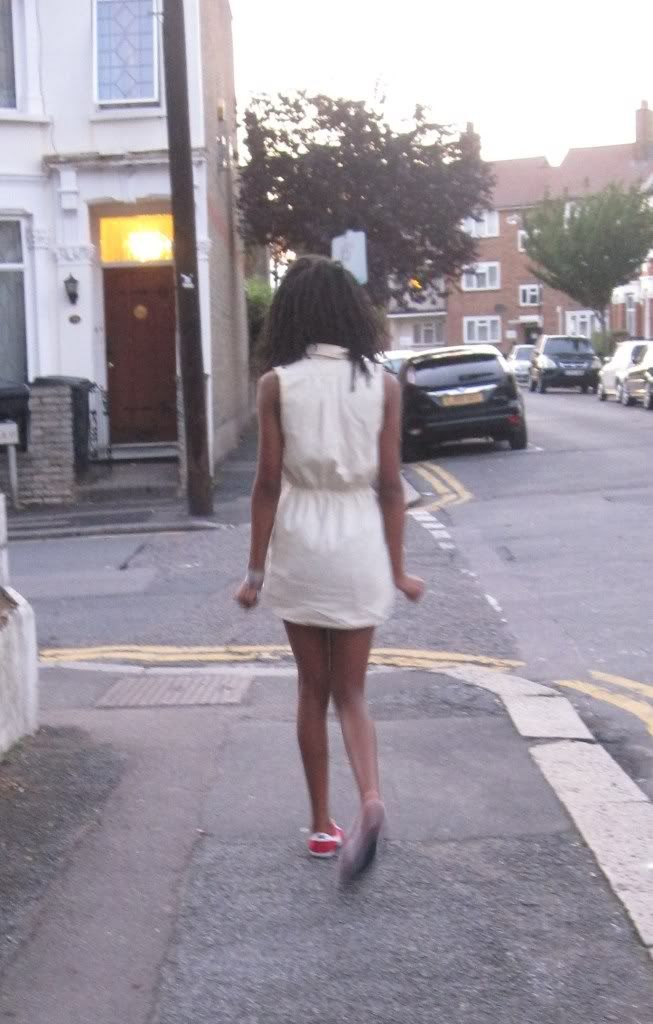 i wear the bloomers underneath it because it's quite short and i don't want any wind-blowing-knicker-showing incidents :P
these red trainers are a pair that hadn't seen the light of day before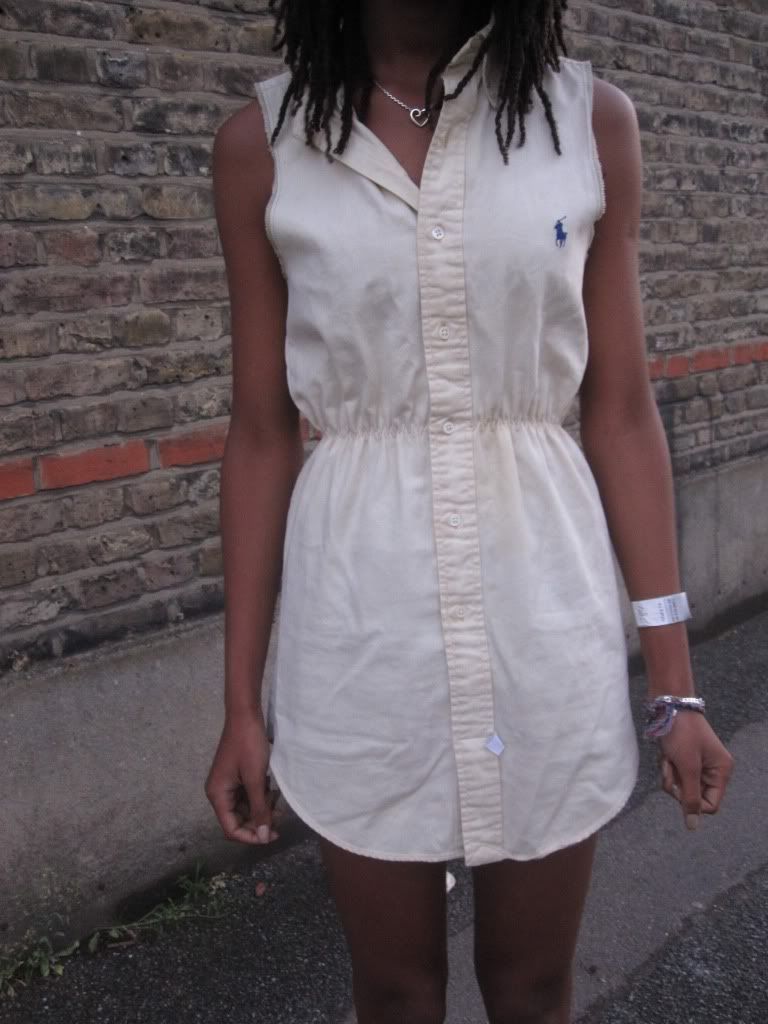 but i decided to get them out, although they're not quite as comfortable as my toms.
i love the vibrant red colour :)
-------------------------------
so i hope you've all enjoyed tonight's post and have a really fabulous weekend!:) tomorrow i'm off to new vintage store blitz- which opens tomorrow which is owned by the same person of the vintage store which i'm really excited about. so i'll definitely let you know how that is! :) hope you've enjoyed reading today's post! oh and don't forget to nominate me in the cosmo blog awards, would mean a lot! ronan xxx