evening! :) hope you're having a nice weekend! and were as happy as i was to see that lucy on take me out's date went wel! :D
so today i went shopping for my brother's 18th birthday which is on monday and so obviously had a look at stuff for myself as you do :P and i kept noticing denim shorts... which is because it's summer soon, and i've decided that i want some new blue denim shorts! preferably that aren't high waisted because i've got so many high waisted things and i want something different.
so i popped into topshop to have a look, and i found these...
£28
which on the hanger looked so nice! and so i decided to make the effort and try them on... and i'm really glad i did because i put them on, they were meant to be "high waisted" but they were way too big around my waist and were more like "too high for hips, too low for waist-ed".
i don't want to/have a particularly big bum as i'd like to think i'm in proportion, but these shorts were so unflattering. so i decided to give them one more try and tuck my top into them to see if they looked any better.. and maybe it's just me but they were horrid. so the point of this story, is that if you're unsure-TRY ON!
after that disappointed i wanted to have a look round for some more denim shorts that would hopefully rock my boat and here are some of the others that i found:
i actually really like these, simple but look comfortable and h&m denim is usually good quality. they might be nicer if they were just cut raw like the topshop ones but they're a bargain for £14.99!
these are alright. nothing special i don't think, the thing is with "branded" clothes are that you're just paying for the brand. and it doesn't mean the thing is actually nice. they're not horrible but they're pretty standard.
3. hollister- there were 4 pairs that i really liked-
i think i'd rank them 4, 2&3, 1. i clearly like lighter denim shorts.
the first, tiny white and blue stripes on denim which i really like for some reason. i think they'd go with quite a lot and hollister denim is really comfortable .
the second pair look good. i guess there's not much variety with denim shorts, but i kinda like the ripped bits.
the third, i'm not sure about something..i like them but there's something that's not great about them. maybe because of the cut, they look like they'd ride up your'arrsse :P
and the last, i like the cut edgeness of the short bit, and the hint of red because i do love my colour. although they're clearly "hotpants" they don't look like your bumcheeks will be falling out too which is always a bonus.
i really love this pair! they're £32 renewal levi's which sounds lush for a start :P they're not too short as there's no bumflappage as you can see, and they really look comfortable. i like the ripped bit and it's not too much, they look really comfortable so yeah. thumbs up on these ones!
these ones as you can probably tell from the £59 price tag are jack wills. i do love jack wills! but like any store, some stuff is awful or just completely overpriced.
i really love the flower lining on these! but for £59, i don't think so. although, i have another pair of jack wills' shorts and they're really comfortable! but i've worn them about twice and i've had to ask siobhan to sew a bit back up because the stitching is coming undone.. i paid £59 for them :(...
these are simply hideous these ones. erm. there's nothing i can say about them, although when i showed my brother these just now he went "those are horrid".
sums it up really, this was the best of the new look bunch as well.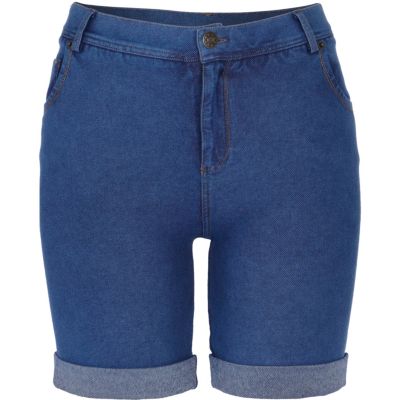 8.
this was river island's best pick.. honesty. they're awful, i can imagine someone with the worst muffin top ever wearing them and there being a vpl (visible pantie line) and me being horrified.. or someone with no bum wearing these loosely with tights. and they're knee length! so yeah never buy anything like this. never worth it for £19.99!
9. rokit - is a vintage shop which usually sells pretty good denim, but their website is cruddy so i couldn't get you any examples!
they also usually have a great selection of shorts in store that make you want to be a millionaire! but the online store is quite different, and the best i could find was these... so i'd definitely recommend going in store and having a look :P the nearest i know of is brick lane :)
so i hope you've enjoyed reading today, i'll let you know when i find my perfect pair! my favourite out of all of these is the urban outfitters pair :) ronan xxx