good evening everyone! i haven't posted in a week!
as you've probably noticed, and that's
because as i'm back at school, i'm not doing exciting and interesting-to-write-about things everyday and i don't want my blog to get boring :) so i've decided to hold my blog each day until i have something really meaningful and what i think is interesting to say :) today is about running, athletics and sport shops :)
today, i went to compete at the london indoor games in under 17's triple jump.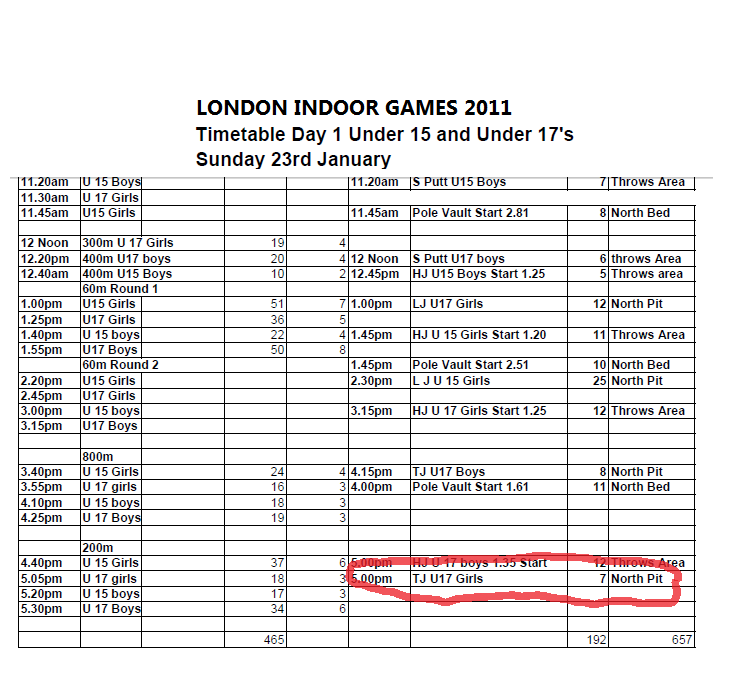 here i circled my event for you in the list :P it was at 5pm, which for me wasn't that great. because probably like a lot of people, i'm best in the morning because all the energy i've racked up during my sleep is able to shoot out all in one go. but at 5pm, you're only using energy of which you've stored up during the day. and after doing 2 hours of art coursework, french homework, a nutri grain, a packet of raisins and a couple of sausages isn't that much.
never the less i got to lee valley athletics centre at about 10 past 4. met my lovely coach bob, where i did a few drills (warm up exercises eg. high knees. i have noo idea why they're called drills:S) and a few strides (short sprints) to warm up before all the U17 triple jumpers were called to sign in. now, if you don't know what triple jump is, i've made a little panoramic picture compiled of 4 screen shots of a tripled jumper that i found on youtube-

1. there's 4 possible boards you can jump off. 7 meter, 9 meter, 11 meter or 13 meter. the 11 and 13 are left to the professionals though :P at my age the 9 meter board is the board to go off and what that means is that the board you jump off is 7,9,11 or 13 meters away from the sandpitt. so you give yourself 7,9,11 or 13 meters to do your hop and step. so in the first picture, the jumper is doing a hop off the board.
2. the girl is doing her step.
3. the girl is doing the jump
( hop, step, jump = triple jump)
4. this is just the girl landing in the pitt :)
i'm usually okay when it comes to competitions, but today for some reason i was really nervous! nerves is just the fear or not doing well (as my dad pointed out to me today) and so if you just try your best surely the nerves will go but that's not quite how it works. but fortunately, i jumped okay, 10 47 was my first and winning jump. it's nowhere near as good as i can do but nerves got to me and the fact that i hadn't done any training all week, excluding a 2 mile run on thursday that killed my legs which made me more nervous! the girl who came 2nd got 10m so i did pretty well i'd say :)
--------------------------------------
anyway, another thing i wanted to talk about was sportswear. because i don't usually think of sportswear when i think of clothes. but as i train twice a week, and people are meant to exercise a lot to keep fit and healthy, sportswear can cost a lot, and be used a lot :) so i've found some of the most useful sports shops, and maybe they can be of use to you :)
1. decathlon.

http://www.decathlon.co.uk/EN/?gclid=CLnF0fC80aYCFcoe4QodAVe9Gw

is one of the biggest sport retailers in the uk which caters for clothes, shoes and all the extra trimmings for every sport from archery to mountaineering and it's all for a really affordable price, for great value stuff!
decathlon's own brand is kalenji, and here is just a small selection of bargains that you can find in store and online.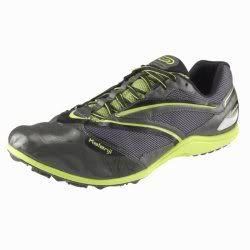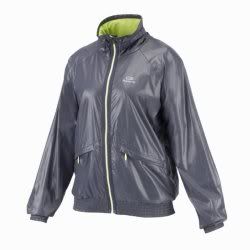 the running spikes i've got shown here are only £40 which is really cheap for shoes. the jacket, £20, trousers £10. and this top which i have about 4 of, that come in a ridiculous amount of colours is only £5.99 each. they're really breathable and if you do do sport, you'll need a lot of this type of breathable, wearable, durable, clothing for everyday and decathlon is a really great place to get it. i have only shown things that i would wear and use because i do athletics but decathlon do have a range of really affordable clothes which fit well as they range from womens xxs (uk4-6) to xxl.
-------------------------------------
2. nike http://www.nike.com/nikeos/p/nike/language_select/

is probably the most worldwidely known sport shops. although it also sells many everyday products it provides a wide range of sporting goods. unfortunately, nike is such a good and well known brand, that i think it's got a bit ahead of itself and gave up with the website. i tried to go online to find some sportswear but...

like i said, they're so cool they don't need a working website. although determined to find something great on nike i searched until i found the nike id tool. what it is is the ability to create a trainer/sneaker to your exact fit and design. and as this is about sports, i decided to create myself a pair of general running shoes.

and here they are!
i quite like and want them actually :P they're pretty cool. it only took me about 10 minutes, bish bosh into the basket and for £85, i've got myself a pair of unique running shoes.
nike have really good quality footwear, so £85 is actually a very good price for a pair of running trainers. usually good quality branded running trainers vary from about £50-150 and these are tailored! there was options for slim feet, wide feet, different sized feet, hard soles, soft soles, comfort soles, extra laces. so you really do get what you pay for :)
---------------------------------------
3. the next website i had a look at was run and become.

http://www.runandbecome.com/
run and become is a great running shop, nearest located in central london but the online store is great and they loads of types of specialist shoes for different events but also general running stuff. i in fact have bought 2 pairs of running spikes from run and become.
my triple jumpers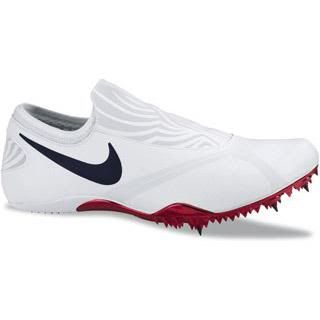 my sprints
here they are shown. run and become sell a variety of different brands and have in store shoe fitters who allow you to try out a variety of different styles and pairs before you buy so that you can find the perfect pair.
addidas spikes are great for jumping events such as triple jump, long jump and high jump. i don't know if you knew you get different types of spikes for different events? but triple jump spikes have more support at the back than sprint spikes and long jumps have less actual spikes.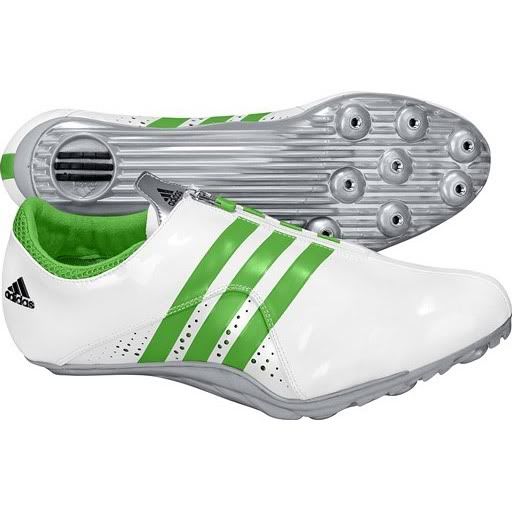 nike are really good for sprint spikes, they are lightweight and are ideal for people with slim feet. although there is a wider variety on run and become than on the actual nike website. addidas sprint spikes do sometimes look better, but they don't offer as much support for the ankle and that is vital.
run and become also offer a better price for trainers.
a downside to run and become is that the attire is very, very overpriced. for some things, the more expensive, the better quality. but once you hit a good quality in sport, the extra money you pay for a more expensive item just isn't worth it.
for example here are some items i found on the run and become website.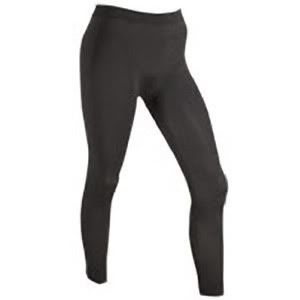 specimin a. the black running leggings on the left. £140. UGLY. and also even on the manikin there are signs of a camel toe which is never good. NEVER :P. these running leggings are made with the exact same fabric blend as the ones from decathlon but just because they're more expensive, someone will buy them thinking they are a better quality.
specimin b. this running jacket is £100. granted it's waterproof and look sporty, it also has a bigger air patched under the armpit than the other jacket, to prevent excess sweating. but the thing is that nobody unless you're an actual grunting pig will sweat enough for these to be worth £80 more than the other jacket.
the way i see it, you can either get a great, affordable and durable item of clothing from a shop like decathlon which will last and look just as good. or buy an expensive pair that is pretty much identical but with a heavier price tag.
------------------------------------
4. last and probably least is sports direct. http://www.sportsdirect.com/pages/?fnk=januarysale

which is my most local sport shop known for being cheap and cheerful. i think in some ways, sports direct is good, providing very cheap sportswear for every occasion, the only problem i have with it is that i have a basic principal never to trust a shop that sells EVERYTHING.
the problem i have here is that sports direct sell sportswear (fine), but also bikinis and tankinis, mens and womens underwear, kids character clothing, polo skirts, skirts and dresses, knitwear, outdoor clothing, hoodies, jackets, featured 3 quarter pants (ankle swingers 8-)) and socks. i mean there's nothing wrong with having a sport shop that sells any and everything sporty, but once they sell kids "character" clothing as well. there is a big problem there.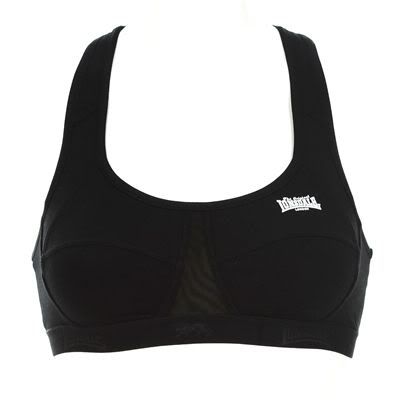 my mum actually got me a really good sports bra from sports direct for £7.99 which i think is a great price because in some places you'll pay quadruple that! but sports direct also sell these shock doctor mens boxers which i can't even comment on. imagine going in store and asking for "a pair of extra small shock doctors please" 8-). i think that sports direct are just overreaching a little. sports direct is probably a good store, i just think that they're trying to maximize their sales by selling more stuff which devalues the store and all the products in it.
-----------------------------
so :) i hope you've enjoyed my sports wear section today and have a lovely week. don't miss eastenders and hustle on friday ;) ronan xxx