hope you're well, just a short post for me tonight because i have a full night of revision ahead for my science gcse tomorrow. today i had maths and it went completely belly up so i'll have to be revising hard for friday when i have my other maths paper :)
today's maths test gave me the inspiration for today's post... after a little bit of googling i found russian born mathematician turned fashion designer! helen yarmak is a designer that tries to do something different with common fabrics.. for example fur. so i thought i'd show you some fur pieces from her collection and also some other fur i found :) i'm not usually a fan of fur, especially since the wave of "faux fur" garments that we all saw earlier this year, but i found a few things that i actually would wear!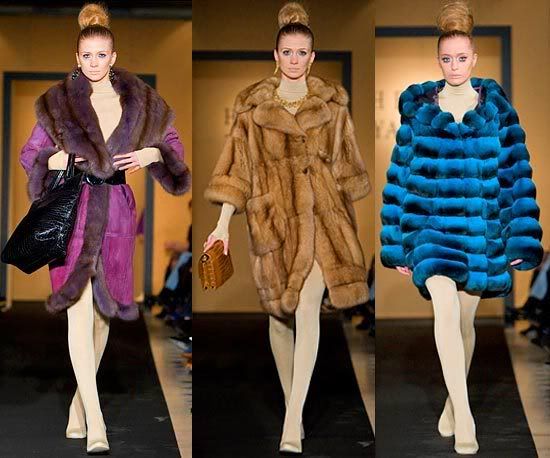 you can see exactly what i mean about helen yarmak's garments being different :P look what she does with the fur! i also really love that her models are wearing simply bodysuits to bring all the attention to the coat.
1. i've never seen a purple fur coat before and i really like the design of it because it's not too in your face. well it is, but it's not at the same time :P it's really cool, although i think everything on the helen yarmak catwalk might look a tad crazy in real life.
2. this is quite a simple one and i like it paired with the bag and gold jewellery. the only thing i don't like about it is the ferret-esque ness off it. but maybe that's the point? what do you think?
3. i love this one! i would actually wear this one and risk looking like a complete nutcase in public! i love the colour and design so much, it's cool and quirky and although it looks like you'd find it in your grandma's charity shop bag, it's cool and i reckon i could make it work with high waisted denim shorts and a vertically striped tee or maybe a plain bodycon dress.. i think yes.
--------------------------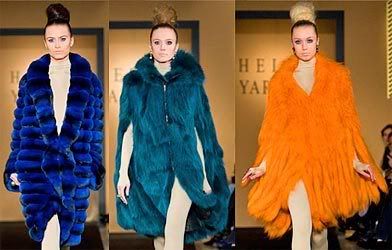 these are a few more statement pieces.
1. slightly different to the other one and not quite as nice i think. a little too much maybe.
2 & 3. these two resemble an orangutan and a blurangatan haha. that's what they remind me off! maybe i can't quite understand the genius of them but... i can't see when they'd look good at all!
-----------------------------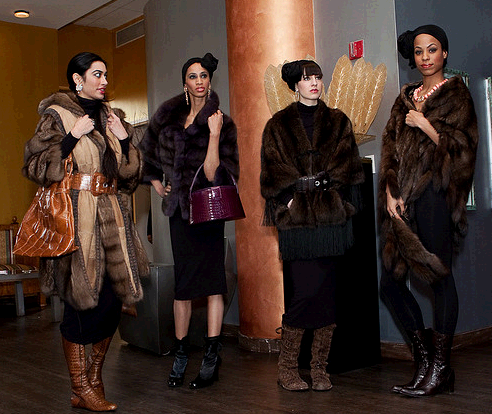 these ones are supposed to be more everyday as you can probably tell. and they're okay i guess, not worth it for the ££££+ price tag. i quite like the one far left, but if it has a front and back tail? i'm not too keen on that.
---------------------------------------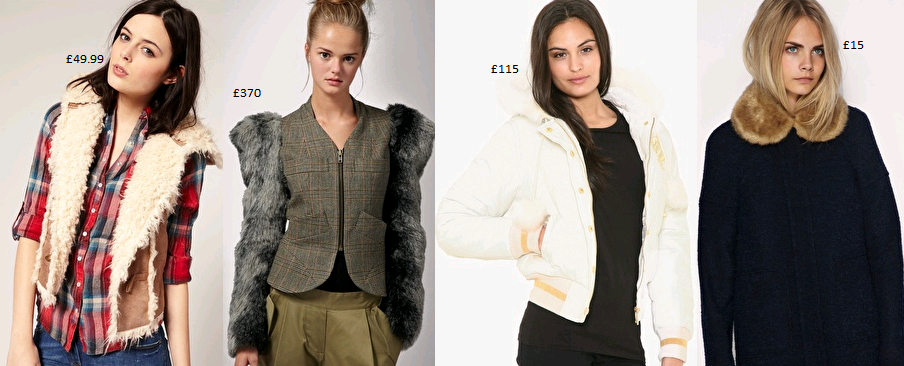 here are some slightly less furry fur coats that i found on asos.
the first is just a waistcoat and i actually like it! i think it's good a nice balance of fur and not fur.
2. this is horrid.. who agrees with me? it looks like someone's tried to hide some poor animal they killed in their jacket. not keen on this and for £370! i don't think so!
3. this is a style i've seen quite regularly.. but it doesn't mean it's any good. although i wouldn't completely dismiss it! i'm sure someone could make it look good, and i think i probably could if i had money to waste.
4. £15 for a jacket!..... no i lie sorry :P this is a fur collar that you can buy and attach it to your real coat? um.. really? this is almost as mad as seeing suri cruise (aged 3) at number 21 of the glamour best dressed list! i don't really get this, but i'm very keen for someone to show me how it's done? if it was a jacket it might actually be nice :P
--------------------------------------
and finally, here's a fur coat selection i made on polyvore - check my polyvore out for more details if you like something. there's just a different type of fur which intrigued me so enjoy!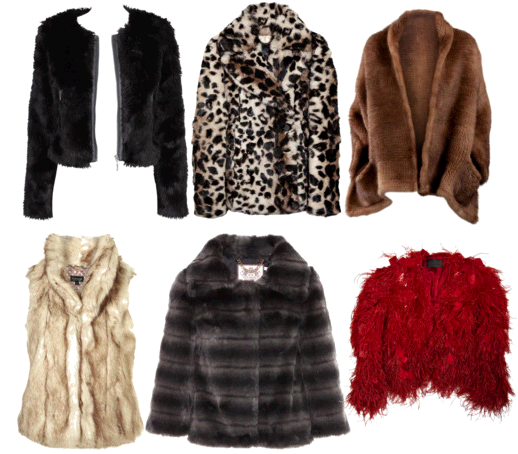 hope you've enjoyed reading today :) have a lovely week! ronan xxx