how are you all today? it's really humid here in london! which means that it looked freezing so i went outside in wooly tights and a hoodie and i came back from asda feeling like i was being baked alive! ah well, i've spent my day preparing for my giveaway and watching despicable me- which is one of my favourite films which has been lovely, i hope you're all having an equally lovely day!
------------------------------------------
on monday i woke up to 102 followers which has now been upped by 4 more people so hello to all my new followers! today i'm going to be giving away 2 items so there will be 2 winners of my giveaway.
both items were made by siobhan mckenzie and painted by me. they are both one size items so will fit everyone :) as they are handpainted they will be put in a cold wash for long use but they are able to be worn everyday.
enjoy!
----------------------------------
1. white jersey "free as the wind" cropped vest top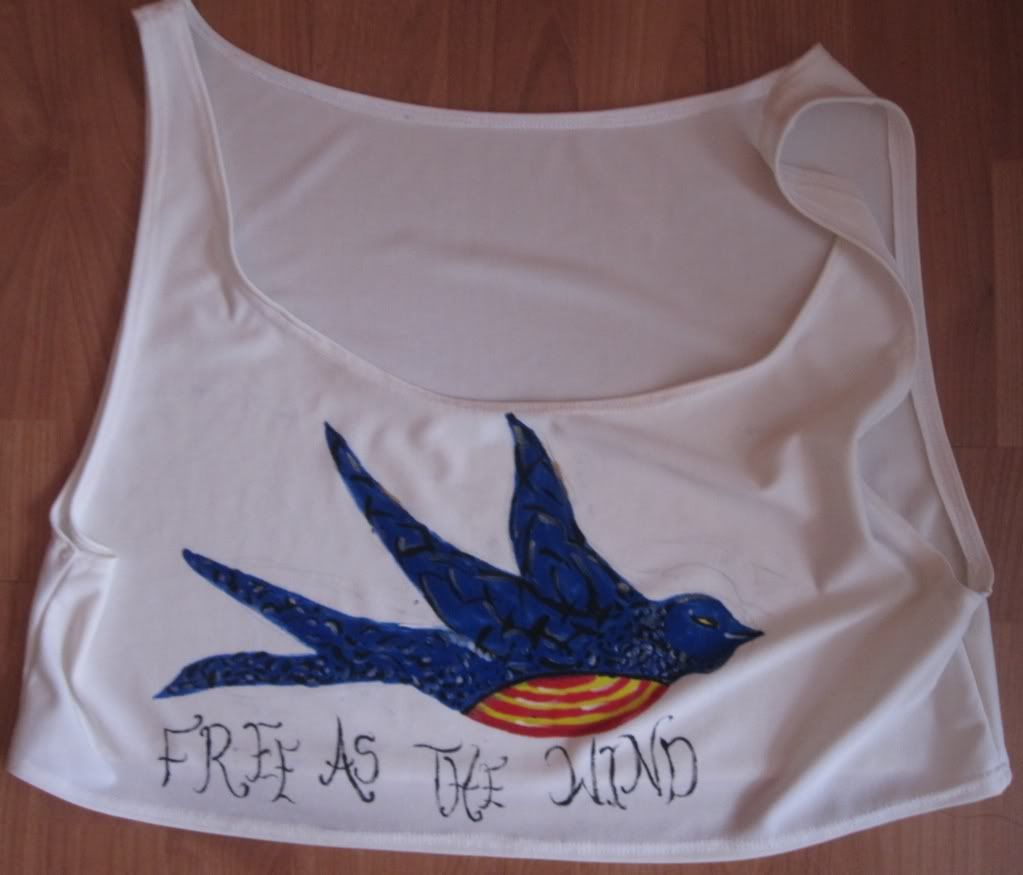 my inspiration for this top was a tattoo design siobhan did.
---------------------------------
2. white jersey cropped "fly away" tee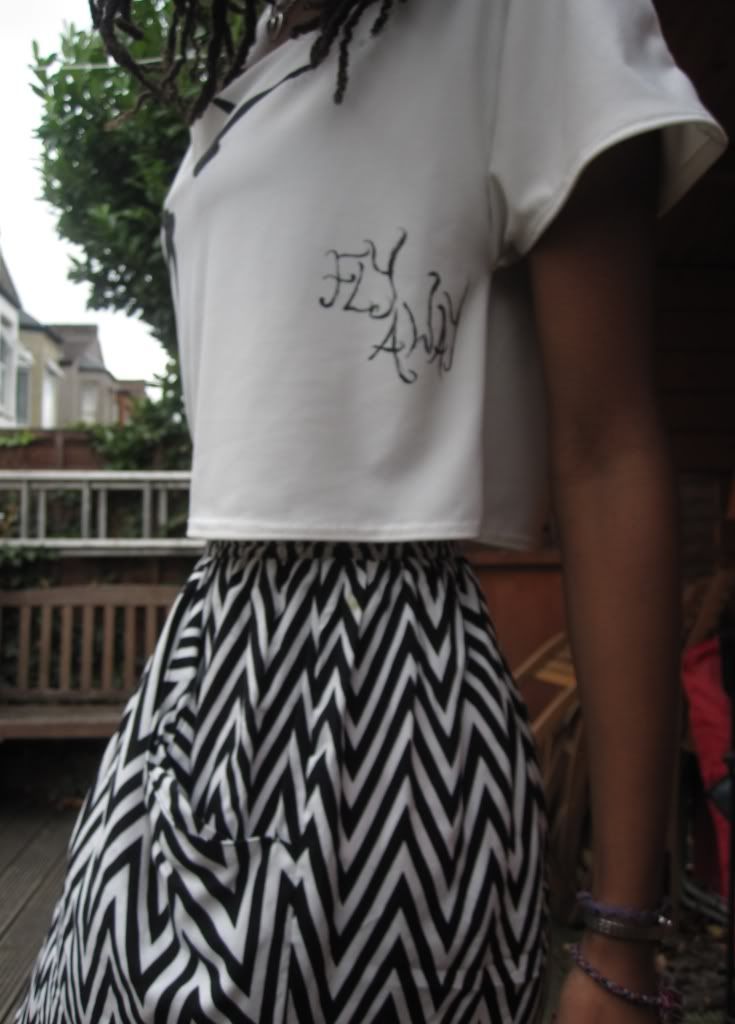 this one was inspired by a crop top i've made as seen in a previous post.
-----------------------------
as you can see, both tops would go with skirts, jeans and anything casual. but could be dressed up with a blazer and pencil skirt to be smart.
to enter, you must be following my blog via google friend connect or bloglovin'. (for all my friends who read my blog but don't have a blogger/bloglovin' account, you can easily create a google account by clicking "follow" and opening one.)
1.write your email address
2. specify which top (or both) you'd like to be entered for.
3.write a question for me that i will answer in an "all about ronan" video on my next post. you can ask anything about me and my blog but try and make your questions creative :)
2 winners will be picked at random on friday, june 17th.
good luck, and i look forward to hearing all your questions!
-----------------------------
hope you've enjoyed reading today, ronan xxx