hope you're all well and enjoying britain's got talent tonight! or having a similarly good night tonight :) it's been a week of beautiful weather and lovely comments from all you bloggers so thank you all for that and hello to all my new followers :)
i haven't forgotten about showing you the new things i bought online last week! asos were fabulous and delivered my trousers but h&m online have been wasting my time and to them express delivery is 14 days! but they'll be coming soon i promise!
today's post is about 2 of my most treasured things- my nails, and my eldest sister siobhan :D
-------------------------------
today siobhan and i went to the fabric shop to pick out the fabric for my leaver's day dress that siobhan will be making for me! although i did notice that siobhan's outfit itself was really lovely today. here's what she wore :) everything (excluding the belt) is handmade by siobhan and available on her website -
http://www.siobhanmckenzie.co.uk/.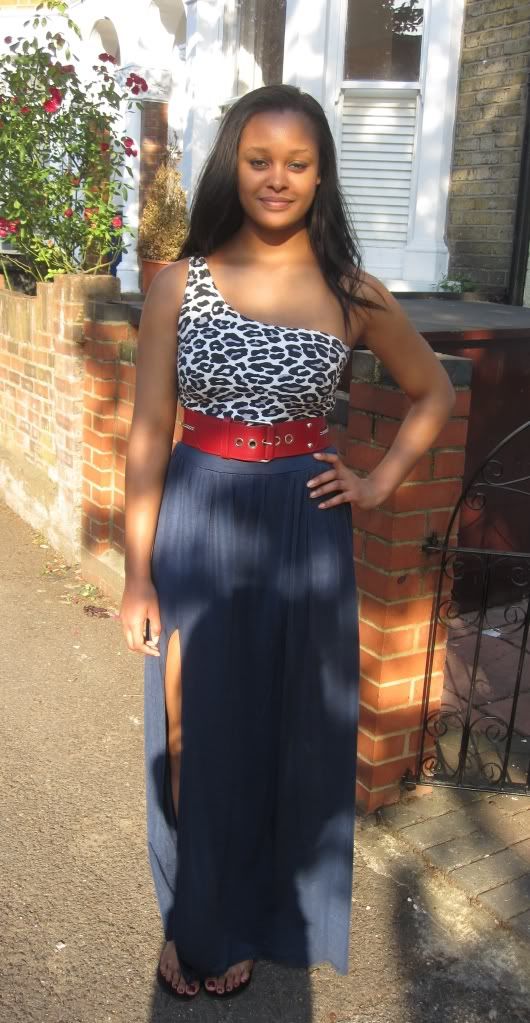 one shoulder leopard print bodysuit-£24.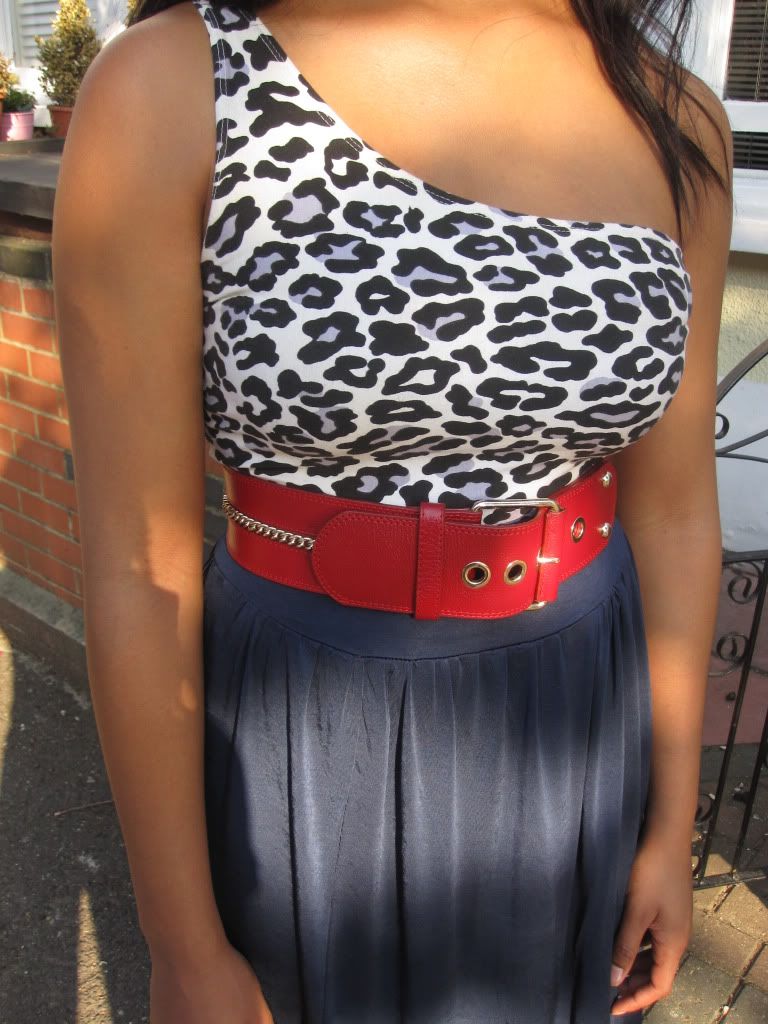 this fully lined bodysuit is unique the siobhanmckenzie, and would be tailored to your body specifically. i love the way that siobhan's got a really classy and sophisticated look into leopard print!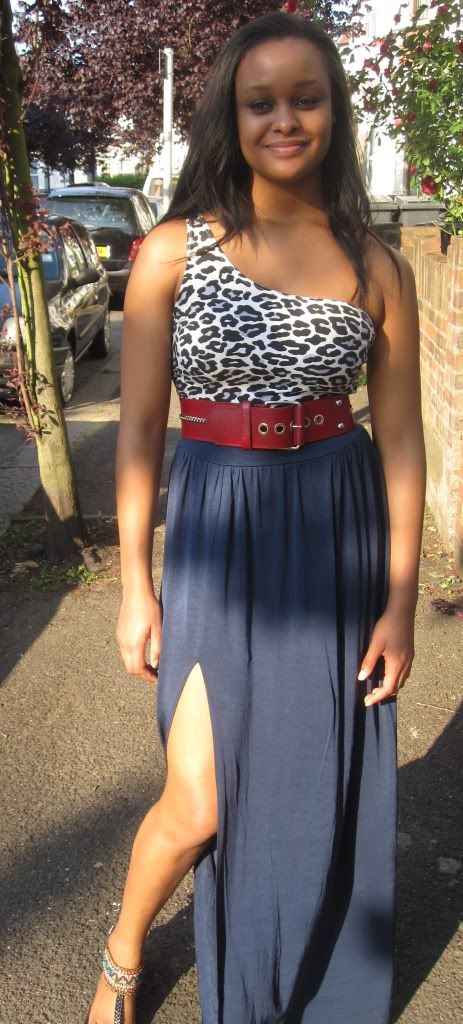 it goes perfectly with the navy maxi skirt too but i love that siobhan's paired it with the red belt to give it a bit of colour. red belt-river island.
sandals- new look. navy blue slit summer maxi skirt - £38.
i love the colour of it and it has an almost shimmery quality to it because of the amazing quality of the jersey siobhan uses :). it's lightweight and siobhan says it's more than comfortable.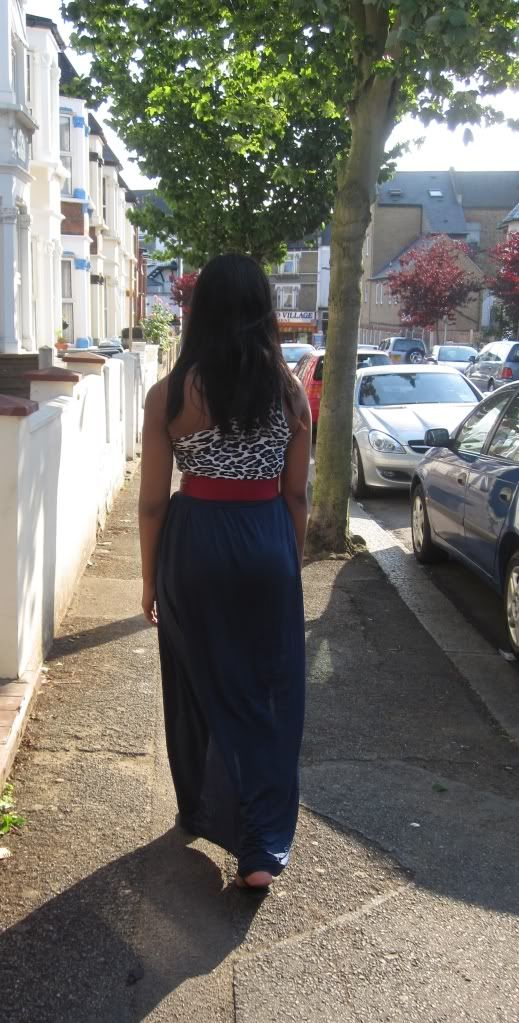 the shoes are sort of a finishing touch to a lovely sophisticated and summery outfit. it's really well rounded and colourful yet chic and i really love it :)
can't wait for my leaver's day dress!
---------------------------------
as you may know, my nails are so important to me and i love to keep them looking good! i'd say was a little obsessed because my nail polish collection has reached 61 bottles :P i like to have new and different styles and colours to make my nails look that little bit different. here's what i had on thursday night-
dark blue- barry m. white and black - rio nails. i got the idea to do this off something i saw on tumblr and i quite liked them!
but today siobhan bought me some of the barry m pastel colours that i've been wanting for ages! and here they are - some of my new favourites!
--------------------------------------------
look away now if you hate feet!
earlier today, my lovely brother marcel -who doubles as my brocycle- today ventured into nail polishing! while i was revising chemistry, marcel was giving my toes a makeover!
(i borrowed my mum's fit flops for these photos :P)
on my left foot- europe. france, spain, italy, england and a portal to the other foot ;)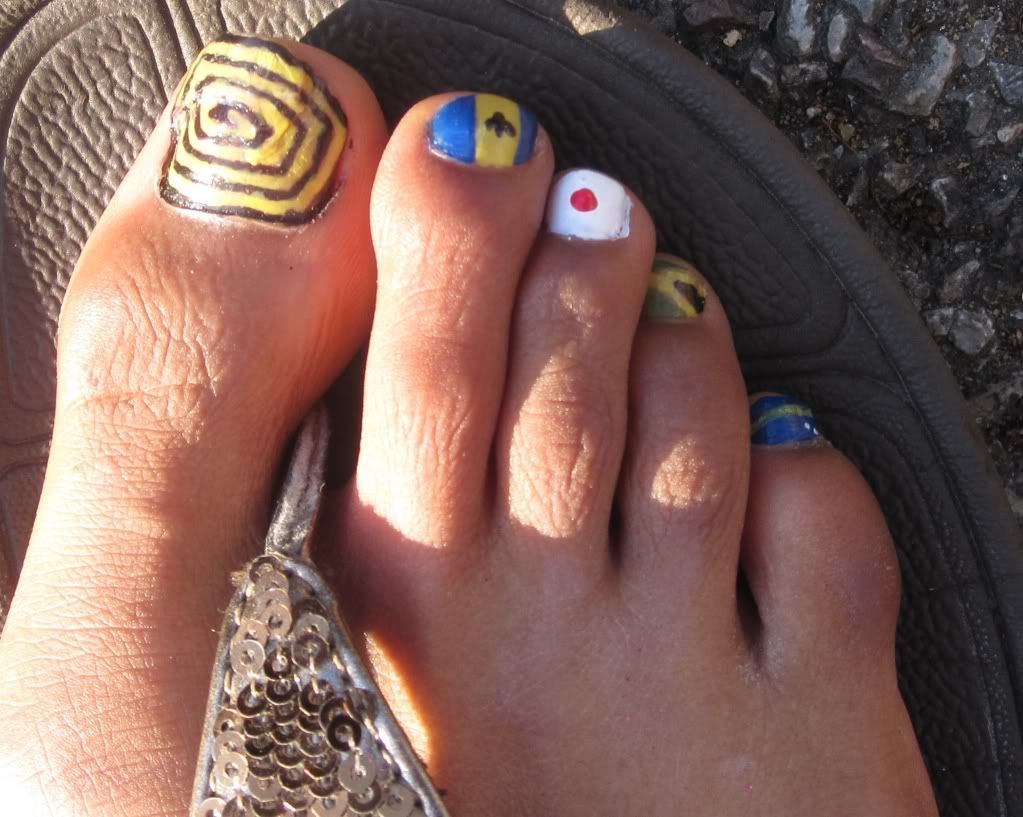 on the right foot - the rest of the world :) a portal, barbados, japan, jamaica and curacao :D
thank you marcel for my gorgeous new nails! they're done really well for someone who's never ever painted nails before!
--------------------------------------
i hope you've enjoyed reading today and have a really lovely sunday! :) ronan xxx