how are you today? i hope you had a nice day. today i spent the day with my little big sister janelle and we went to see bridesmaids. it was a really good film! had us both almost tearing up with laughter although i must admit the first half was funnier than the second and that it was a normal predictable chick flick. but if you love rom coms like i do then it's a definite summer see! :)
janelle was being lazy this morning and left herself only 30 minutes to get ready (which if you know janelle is ridiculous because she usually takes 2-3 hours), nevertheless it took her 50 minutes but we had to sprint for the bus... as in, i had to take my wedges off and run for the bus barefoot. not good. but feet can be scrubbed and scrubbed they were!
---------------------------------
today i decided to wear something simple, seen as i only had 10 minutes to get dressed (i was being lazy too :P). it's been a warm but breezy day today so this is what i decided to wear: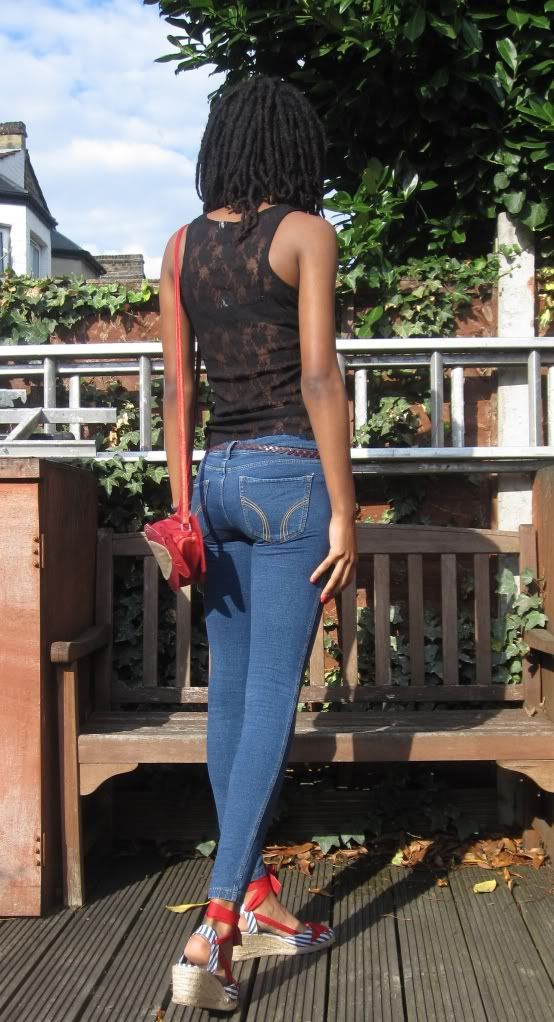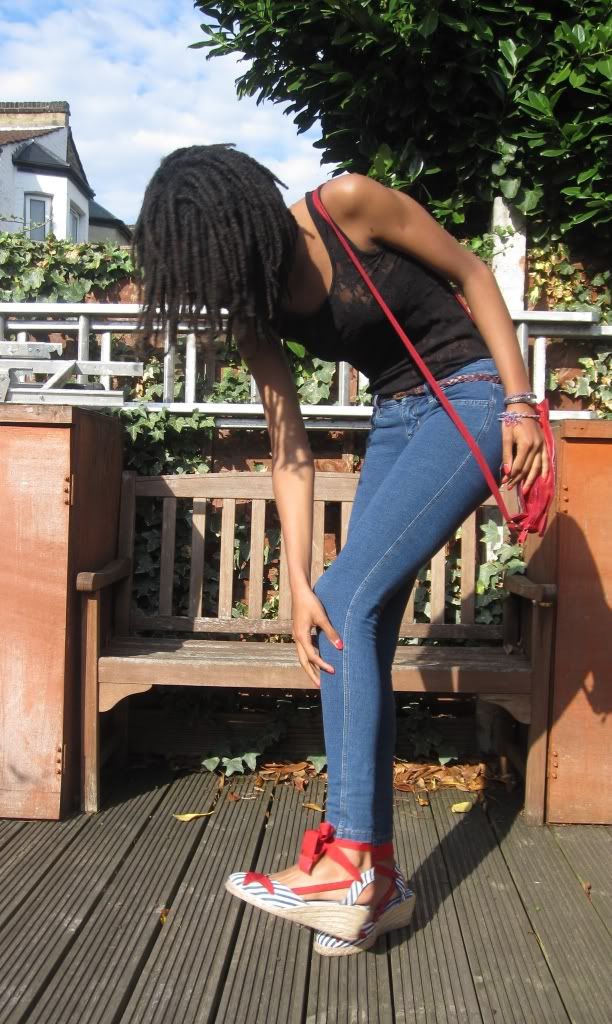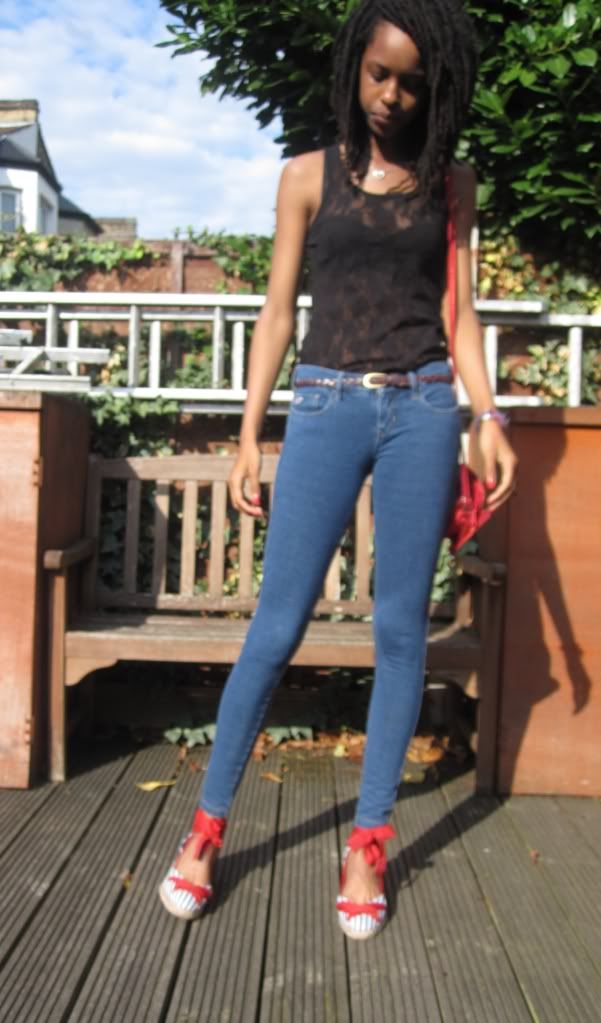 wedges-office. belt-topshop.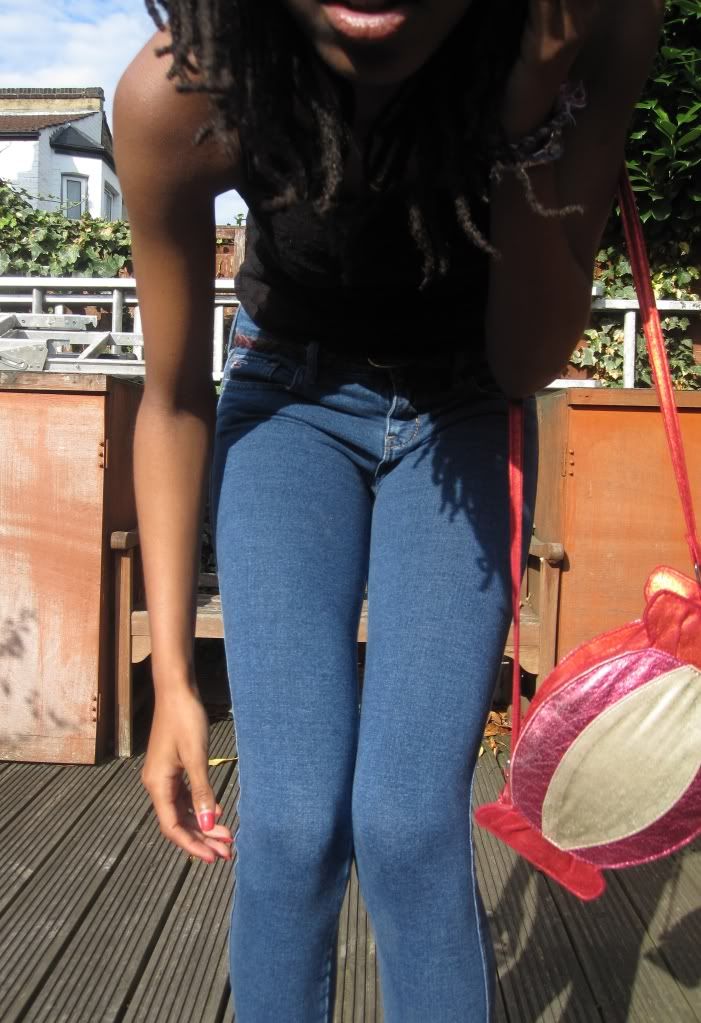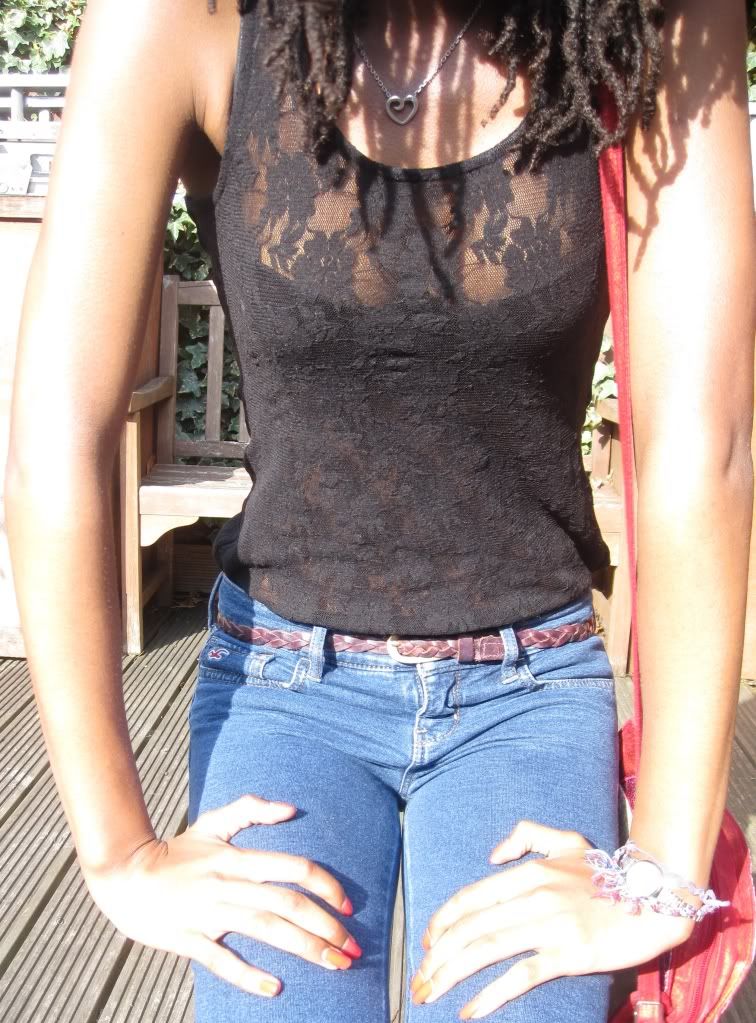 so as you can see, nothing new here :) just simple things paired to make a fantastically summery outfit. i really love the pattern on my lace top because it's flowery and you can make the flowers out.
these are my new wedges! as you probably saw when i wore them on leaver's day. they're actually so comfortable, literally like walking in flats and now they've gone down to £12 in the sale so wida if you're reading this, go get them!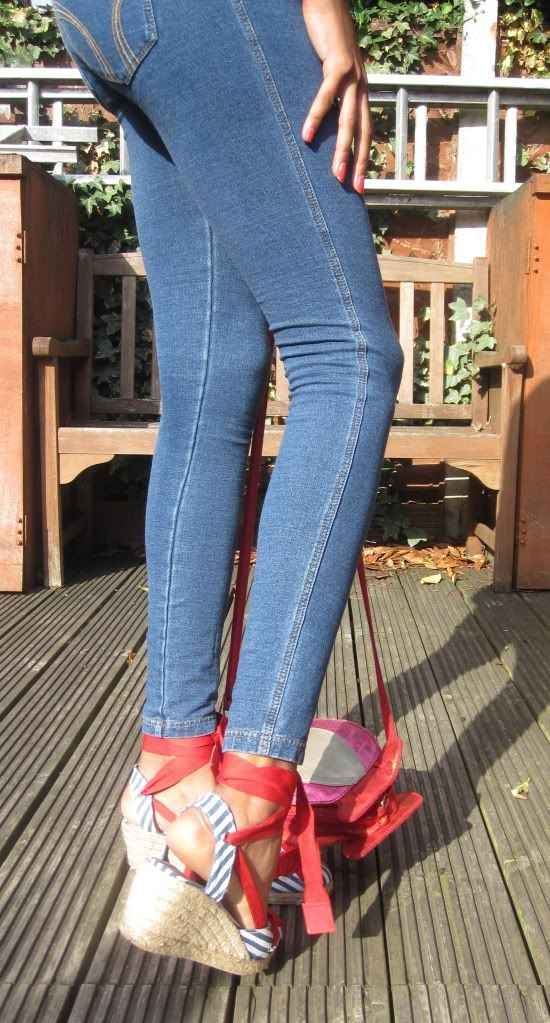 these are one of my pairs of "go-to" trousers (along with my "go-to bag). what i mean by that is they're perfect for any and every occasion. i call them soft jeans because i don't like the term "jegging" :P, but if you're going for a pair of jeggings then i'd definitely suggest hollister.
all in all, i really like this outfit, it's simple like my last one but it's definitely one for summer.
as you can see from this picture, i wear too much sun cream :P but that's just me.
-------------------------------
also, one last quick thing today, siobhan's lovely boyfriend aaron is running the london asics 10k on july 10 (possibly in a dress or spongebob boxers) to raise money for the combat stress charity which specializes in the treatment of service-related mental illness. the charity and aaron are grateful for whatever you can give, even if it's just a pound so head to aaron's just giving page -
http://www.justgiving.com/Aaron-Nunkoosing/ and share some love :)
------------------------------------
i hope you enjoyed this bright post! have a fabulous week! ronan xxx