hope you've all had a lovely day. mine was quite nice even though it did contain about 2 hours of revision! i met up with keisha for lunch then we did some work for our maths (my last!) exam on friday. it's gonna be so good being free! but i'm looking for some form of part time job so that i have something to do and can earn my own money so if any of you hear of anything in london then let me know :)
-----------------------------------
today i just want to show you the outfit i wore today. it was boiling hot when i left my house and then surprise surprise it suddenly became freezing and started raining, then got sunny.. then rained! damned english weather!
there are quite a few pictures but i couldn't pick my favourites so i hope you don't get too bored! :)
jacket -mckenzie. if you didn't know, my surname is mckenzie.. how cool is that!
dress - reko for topshop. belt - topshop
my jacket is reversible. i got it about 3 years ago for a ski trip and i haven't worn it since!
the reason i decided to wear it is because i really want a denim jacket, i saw this gorgeous one in a vintage store but i'm majorly lacking in funds! so i thought, why not use this instead? denim's all in fashion but i could start a new sports jacket trend..? lily allen has been seen to be wearing massive jackets with dainty floral dresses so i might as well give it a go! and i quite like the outcome :)
so today i wanted to wear something bright to match the weather, and i've had this dress about 2 years and worn it once :P i always think it's too dressy but recently i've noticed that it's more casual so i thought - "i have no excuse not to wear it any more" and i love it :)
trainers- azzure at drjays.
i love this belt, i wear it with almost everything :P it's real leather and the colour and pattern make it perfect because it goes with everything and it fits around the waist or hips.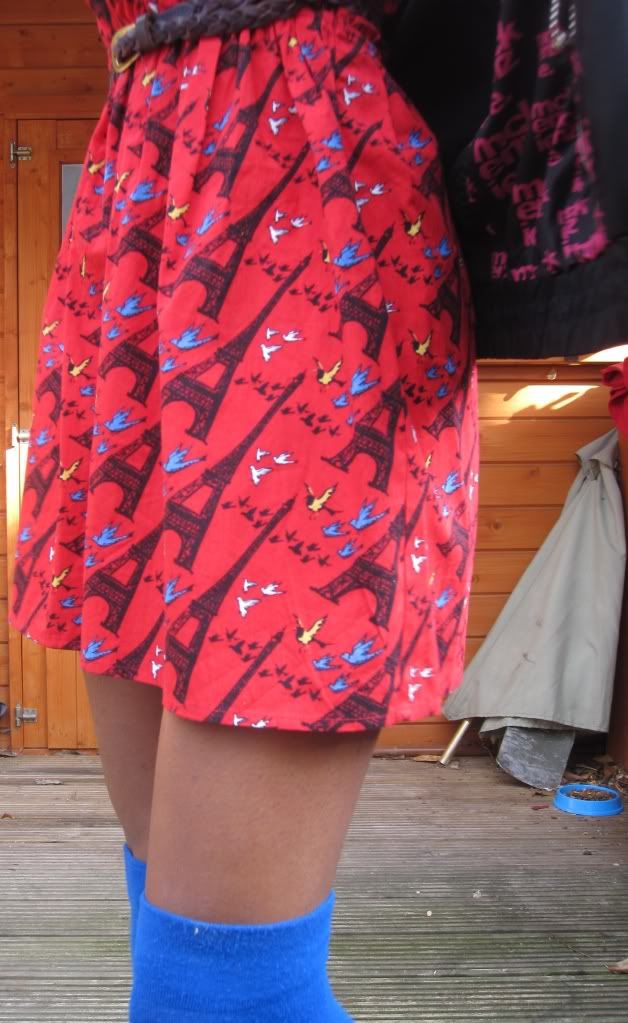 this dress is a size 10.. but it was the last dress in stock and i just had to have it so i bought it! :P impulse maybe, but i think it works with a belt.
these are the softest socks ever! siobhan bought them for me from tabio. which is like the muji of socks and tights. they're supersoft, supercomfy and the vibrant blue hasn't lost it's colour wash after wash!
i decided to pair them with my red dress because my dress has hints of blue in it.
i love these trainers! they feel like really comfortable bowling shoes.. and i think they may have been inspired by bowling shoes. azzure isn't very well known in the uk but they have lots of diffrent styles of trainer. this pair i liked instantly because because of the checkered pattern and just the fact i'd never seen anything like them :)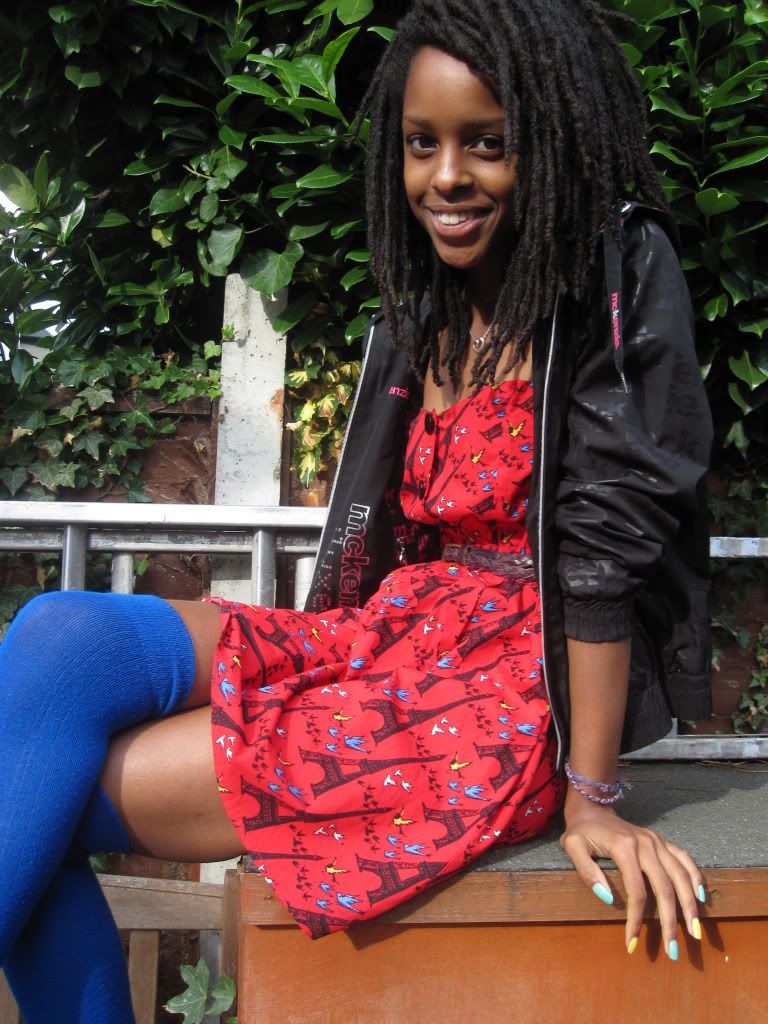 you may also have noticed my bracelets and necklace - i don't wear much jewellery but i always wear my heart necklace that was a gift from my mum on my 14th birthday. i love it and i feel naked without it :)
also, my 2 bracelets, the purple one i stole from textiles in year 7 and the patterned one my friend alicia made me. they're just my lucky charms :) i had another blue one from siobhan's first customised top, but i wore it constantly for 6 years and it got so weak that i had to take it off or it would have been so damaged and broken.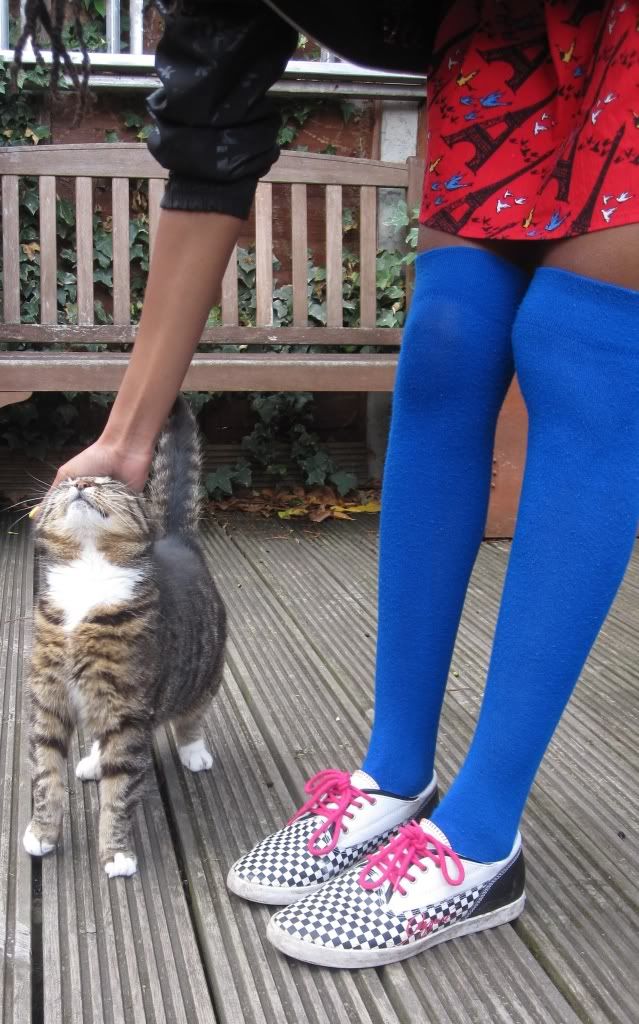 piana is always at the back of my photoshoots :P i love this snap of her, it just shows how much she loves being stroked :D
--------------------------------------
in these next 3 photos, the camera caught the light in this way and although they're slightly blurry and you can't really see my outfit i thought i'd just leave them in because i like them :)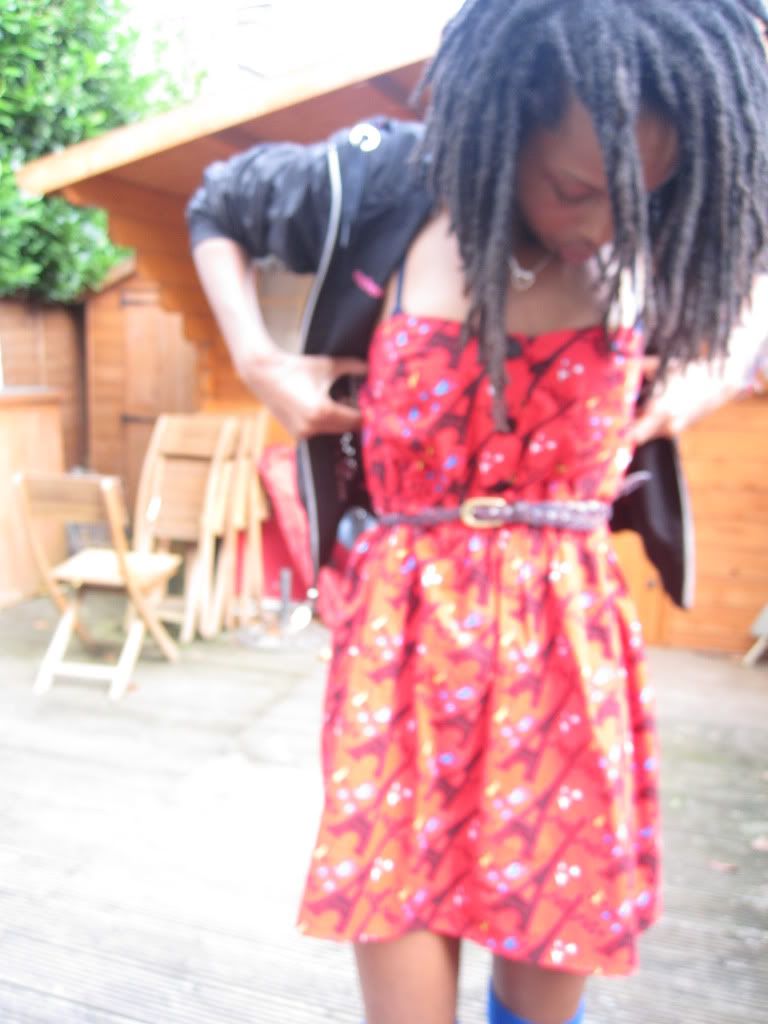 -------------------------------------------
so i hope you liked my outfit and have enjoyed reading today! and have a lovely rest of week everyone :) ronan xxx