it's the end of the week finally! although we have had 4/7 days off :P
hope you've all had a good one! today is the beginning of a new day, a new month, and that month being the merry month of may :)
so today, to mark the start of a new month, i'm going to do a post about the styling of one of my favourite groups, who's name begins with m- any clues?
man like me are a fabulously british group made up of frontmen peter duffy and johnny like, then sometimes niyi, jessie ware and a few other of their friends. their sound is a blend of ska, indie and grime paired with lyrics that dipict the realities of being a young londoner. they were recently on the ikea kitchen at parties advert and they're definitely one to check out for their raw and fantastically spontaneous music-this is one of my favourite man like me songs-
if you haven't heard of man like me, as well as being very musically talented, johnny like and peter duffy also have a very unique style which i personally really love :D i'm going to show you why, and then also show you some things i found on polyvore that are similar to their quirky style: excuse the few amount of photos, as they're still out of the "celeb limelight" there aren't many photos of them on google :(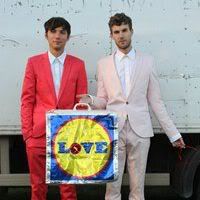 peter duffy on the left, and johnny like on the right. this would be smart wear.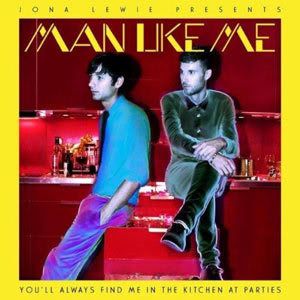 purple chinos with a light blue shirt and their classic skinny tie.
blue shirt, cardigan and bow tie with chinos and plimsolls.
green sweater with granddad's watch and pink shirt.
black polka dot sweater and silver necklace.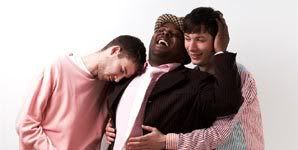 pink sweater and white tee.
pink and blue striped shirt.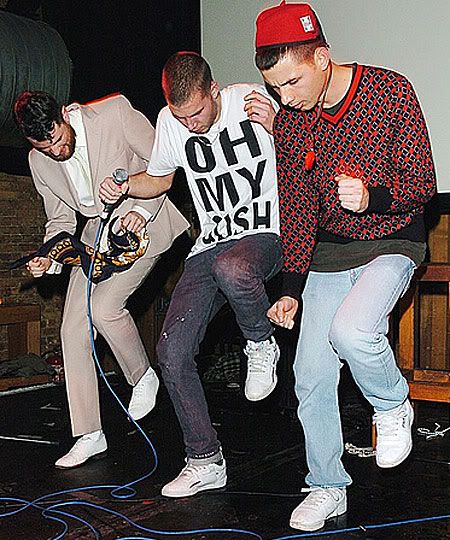 oh my gosh is the name of one of their songs. white tee, dark blue wash jeans and classic fila trainers.
blue wash jeans, white filas, black tee, red patterned knit sweater and red necklace and cap.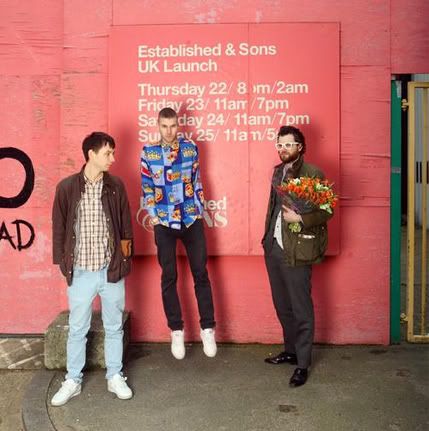 fast food blue skirt, black jeans and white trainers.
white trainers, light blue jeans, red and white check shirt and brown jacket.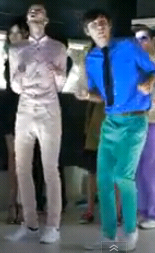 from their kitchen at parties video-
baby pink jeans and shirt with white plimsolls and black socks.
blue shirt, navy tie with dark mint jeans and white trainers.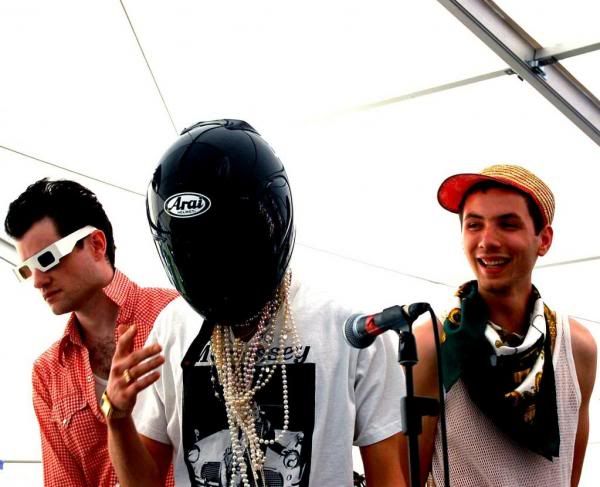 black motorcycle helmet, white print tee (urban outfitters style) and pear chains.
straw cap, green and white scarf with white string vest.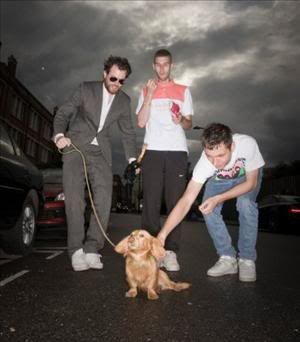 black trackies, white trainers, white and red shirt.
blue jeans, white trainers and white tee.
as you've probably also noticed, man like me's wardrobe is a mish mash of levi's, vintage, urban renewal, and modern "fashionable" clothing with the classic white trainers. i wouldn't take or add anything from each piece because they look so effortless and really show johnny and peter's personalities and style. for things like these i would instantly turn to american apparel, size, urban outfitters and beyond retro.
but here are a few "designer" items i found on polyvore based on man like me's quirky style-
---------------------------------
now lastly, i'll leave you with some other really good man like me songs-
---------------------------------
i hope you've enjoyed today's post :) definitely check man like me out as they can be inspiration to us allll :) ronan xxx