just a quick post today as i was meant to leave my house 10 minute ago to meet a friend!
just thought i'd update you on a few things that i want for this summer :D
so with no further ado, in no particular order:
-------------------
1. american apparel petticoat type underskirt style skirt.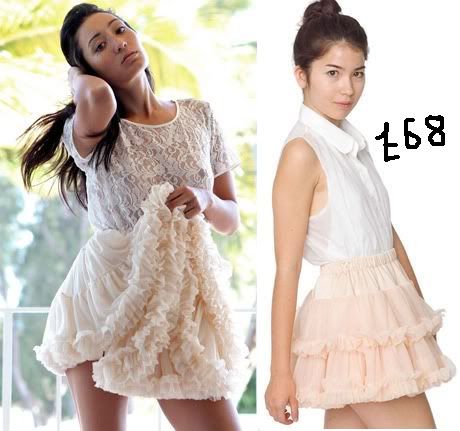 i love the lightness and summery quality that this skirt has! when i first saw it i loved it and i think it'll be great and lightweight for summer, to wear with loads of different outfits! :D
2. liberty only new nike collection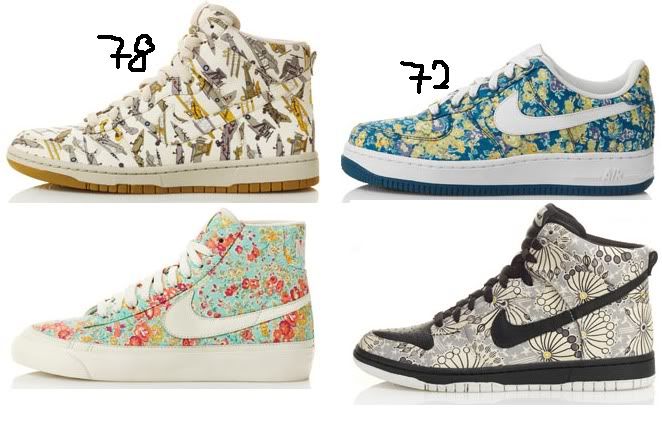 this flowery new range from nike is only available at liberty, and prices range from £78 for hi-tops, to £72 for ankle trainers. these aren't yet available but when they come out they'll be one of this summer's biggest hits!
3. jack wills all in one swimming costumes
don't get me wrong, every girl loves a bikini. but i also adore the 50s style swimming costume which is apparent in these gorgeous jack wills designs. you don't have to have your belly out to look great and i think that anyone would look fab in one of these swimming costumes which i personally love!
i don't know what it is, but these adorable miniature mutts would make anyone's heart melt! i'd love a puppy even when it would drag me out in the rain for a walk! the one on the left is a teacup maltese, and the right is a miniature beagle. i'd be happy to be mummy to either :D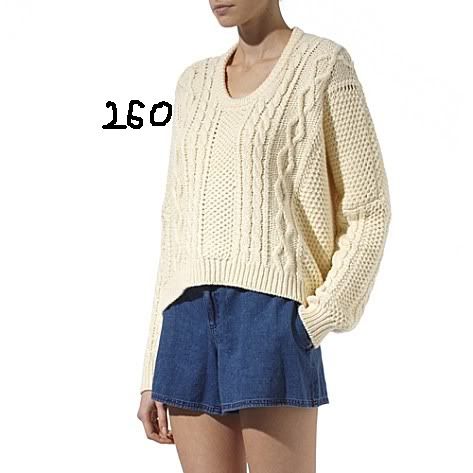 i saw this in selfridges the other day, and if it didn't have such a hefty price tag it would have been mine! so soft and cosy, i love the detail on it and it would be the perfect throw over for those slightly breezy summer days but also the cold winter nights!
6. american apparel riding pants
i tried these on around christmas time, and i decided not to buy them because they were so tight and living in north east london, it's not worth all the unwanted attention and i regretfully left the store without them. but as it comes up to the summer holidays, i haven't stopped thinking about them and how perfect they would be for those days when you forget/can't be bothered to do your legs (girls you know what i mean!).
i found this bike on online scrapbook creator thrilld and i love it. i love bike riding but i've become way too big for my old bike as i haven't ridden in so long, and how amazing does this gorgeous mint bike look? ;)
as you know i love birds and if tattoos weren't so painful, (and my mum agreed) they're probably be all along my neck and fingers. they look so great and you feel so young and free and aww, i just love bird tattoos, i just think they're great haha.
9. whistles pleated skirt

i don't know why these skirts are becoming so popular this summer, but i have fallen alongside the trend when i saw this beautiful skirt in whistles. i don't know if it would suit me at all, and i tend to stay away from long skirts but for some reason i really love this one! i don't know why, maybe it's the colour or the fact it would be so comfy and breezy but i think it's gorgeous and i'd definitely give it a go!

here are some denim jackets that i found, and i think that denim jackets are coming back this summer. they suit anything, they're light, breezy but also warm and i don't know why denim jackets ever went out of fashion really? all i know is that i'll be bagging one this summer. first two-topshop, third-asos and last hollister :)
what are your top 10 wants this summer? hope you've enjoyed reading :) ronan xxx