good evening :) hope everyone's good today!
the weather was beautiful until about 5 when it started pouring down with rain! but you can't trust english weather can you? at least it was nice for a little bit:)
i'm officially on easter holiday now which is great! and on thursday to raise money-towards the £40,000 "play equipment" my school ridiculously feels necessary for 12-16 year olds!- it was non uniform day. and just to update you on my outfit choices :P here's what i wore:
i went for this because the weather was beautiful and i wanted to add a bit of sunshine to the day :D flanel shirt tied- hollister £34 and skirt courtesy of siobhan mckenzie. skirts like this are available to be custom made in a variety of colours, mine shown in royal blue :). it's such a lovely vibrant blue that i love, and subtly matched the thin blue lines on the check shirt. the shirt is flanel so soft and comfortably worn in all weather as it's lightweight but also could be warm. i've had it for about a year and decided to spruce it up by tying it which also shows off the skirt :)
------------------------------------
today however, i went to oxford street with my good friend keisha and this is what i wore. although i took these pictures after sprinting home from the train station in the pouring rain -
navy, red and white striped top and white lace tights- topshop and navy corduoroy high waisted shorts - american apparel. to be honest, i don't really like these shorts that much because i can never get them to suit what i'm wearing! but today it think i hit the nail on the head and the basic design of them is good with the pattern on the top. the top is really comfortable and lightweight although the arms are not quite full length and not 3/4 length so i have to roll them but the material is nice. and the lace tights as seen in my saturday 19th march post. it's always nice when people compliment your outfit and a lady in office today said she liked my tights, and it kept me beaming for the whole day! even though keisha and i couldn't find one "must buy" thing all day!
-----------------------------
one thing we did see though! was about a hundred bananas!
not literally bananas rolling around the streets of westminster, but in almost every shop we went into we saw banana print!
i had a look around to see where/why this phenomenon started and it seems that it all came from this spring/summer 2011 prada collection.
as you can see, the main spectacle of these 3 outfits are bananas, and personally i don't think they look... good at all but that's "high fashion" for you. maybe one of the banana items would go with something plain and more fitted. but someone's obviously seen something in this banana print and now they can be found in many high street retailers!
here are some things that i found: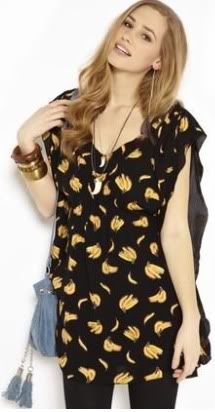 chloé
topshop
next easy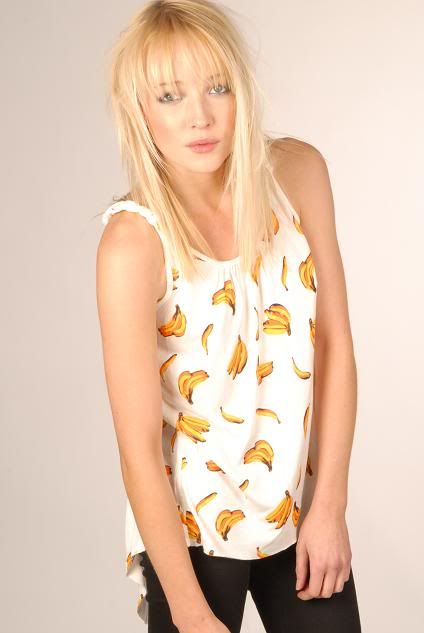 ruby rocks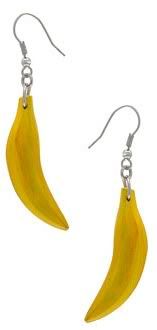 topshop

topshop
victoria secret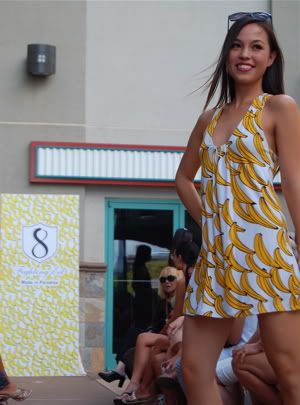 zara
h&m
chloé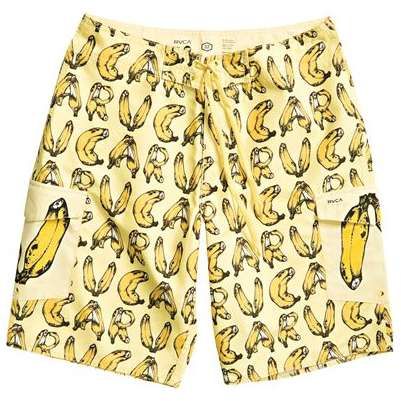 banana
and my personal favourite: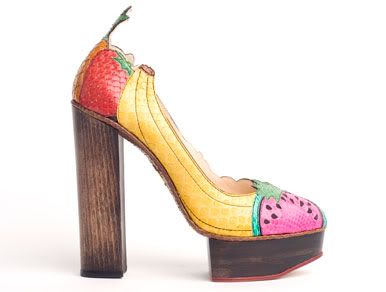 charlotte olympia
i love these charlotte olympia shoes based on tropical fruits! perfect for summer :)
so anyway you can see the banana boom that has come of spring/summer 2011! i don't think i'll be running to pick something with a banana on it, will you?
---------------------------------
hope you've enjoyed reading today :) ronan xxx