friday! ( friday, friday wooh :P)
so it's friday- the end of the week and for me, another day of avoiding revision! i'll get on it next week...
anyway, i've just discovered an amazing new brand\designer which goes by the name of "goodone". goodone started in 2007 and is an award winning independent fashion label that reinvents the meaning of ucycled! what i mean by ucycled, is that goodone uses only reclaimed fabrics to create their pieces which works with already exists!
here are some things from the spring summer 2011 collection that i love: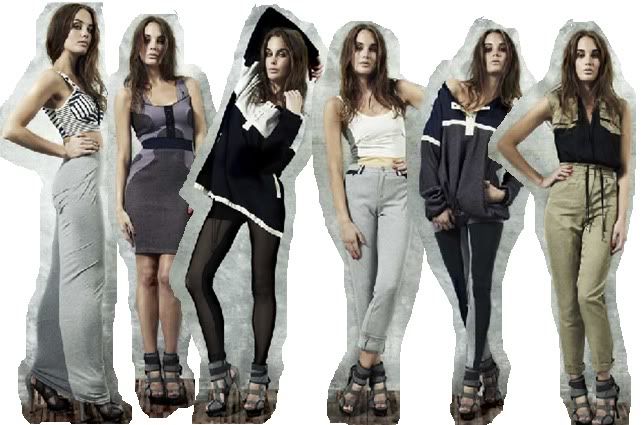 1. i'm not one for long skirts but i absolutely adore this outfit and the crop top is to die forrr!
2. gorgeous dress and the colours work really nicely together!
3. i love that the leggings are mesh so almost tights, and the jumper looks so comfortable.
4. chino slouch trousers are always a winner and this outfit loos so relaxed.
5. slightly different henley type jumper which is sexy but chic, with the leggings really work.
6. i love the top, looks so great and you could wear it with anything!
-------------
next, the autumn/winter 2011 collection is already out! (lucky us!) and here are a few things i love from it: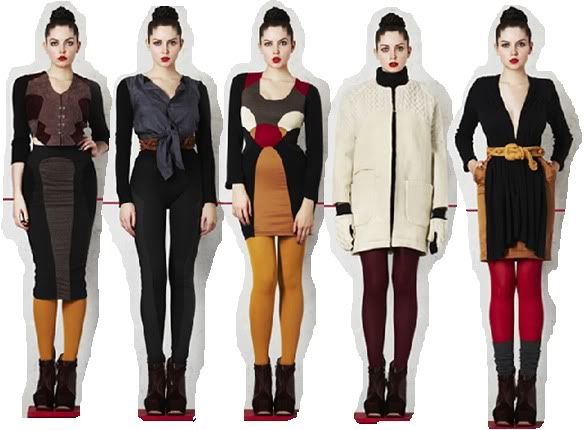 1. i am in love with the cropped cardigan top and the long pencil skirt goes well, chinos from the ss11 collection would look great too.
2. i love the leggings once again! and the blouse/top looks so soft and comfortable but also smart\casual.
3. i love colour! so you can see why i love this stunning dress!
4. this jacket would be perfect for autumn/winter and is also beautiful with the plum tights. would go with almost anything!
5. i can imagine this dress working on so many people and with the tailoring to fit to any body type, it seems like a winner to me! i'd be honoured to have this in my wardrobe.
----------------------------
here are a few other cool little bits i found\need:
----------------
definitely check out goodone, and i hope you enjoyed reading today! ronan xxx